Two weeks after the Louis Vuitton Cup began, we saw a second match between two teams, Luna Rossa and Emirates Team New Zealand.
Yesterday's race was not much different from the first one. Except that the Italians proved to be even bigger losers.
The Italians got off to a flying start and immediately began to lag behind. They got a problem with the jib, which led to Team New Zealand pushing it over the side. The mess with the sail would have been a blessing in disguise if only they'd known how to use it. It looks like Luna Rossa's crew didn't even realise they were in trouble as they dodged the escort boat that was picking up the Kiwi sail at the last moment.
Watch the epic moment on the replay:

The loss of the front sail in no way affected the speed of the New Zealanders, and they reached the finish line 2 minutes and 20 seconds early. Luna Rossa was penalised for breaching the course limits, which also contributed to the gap.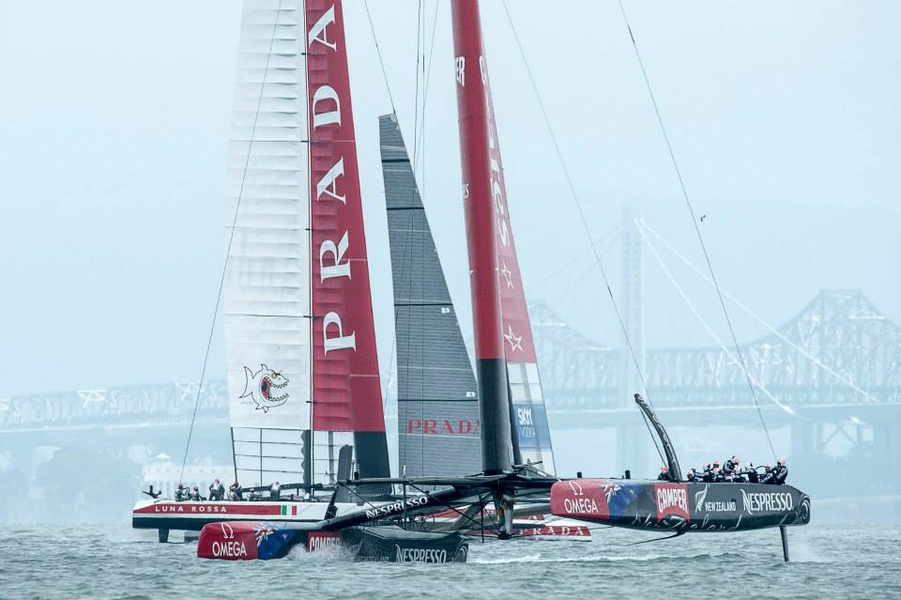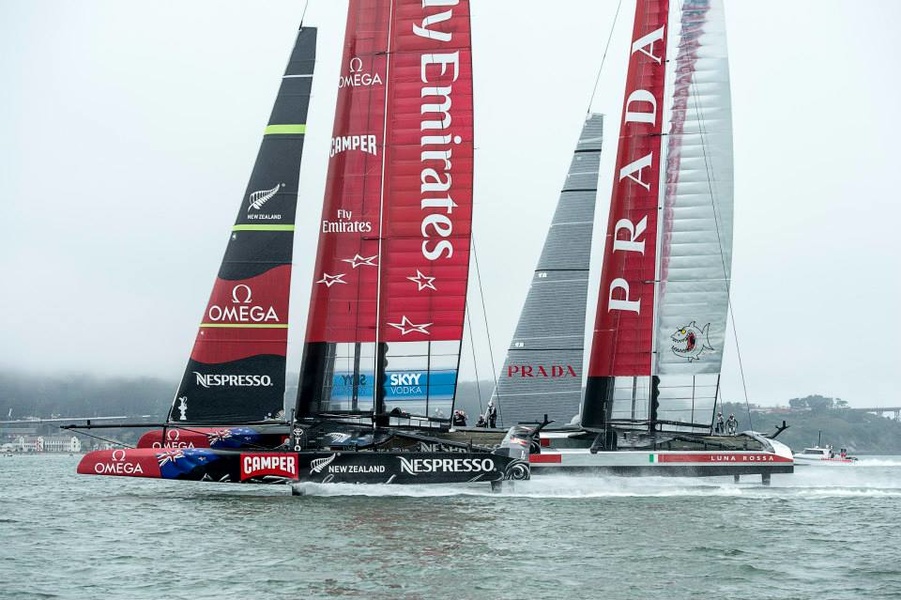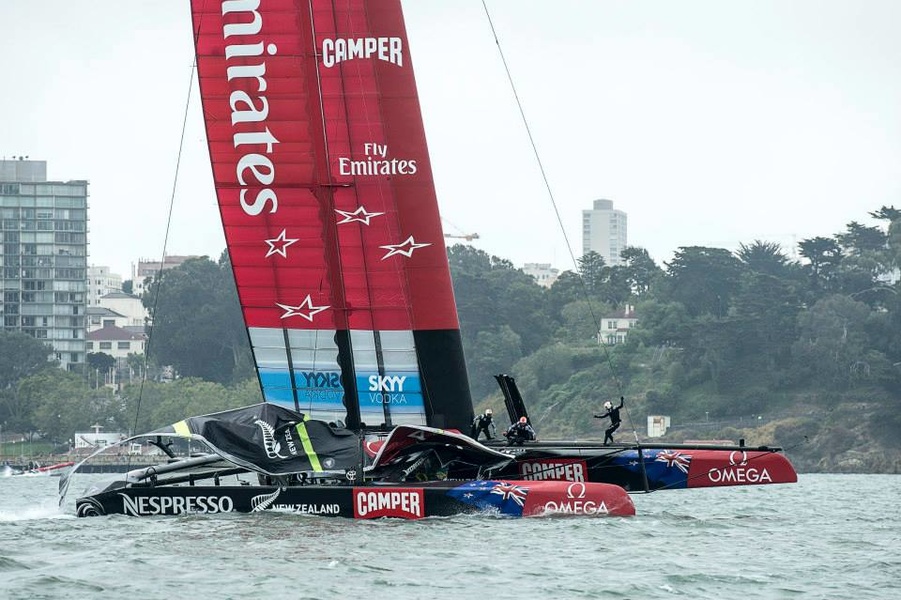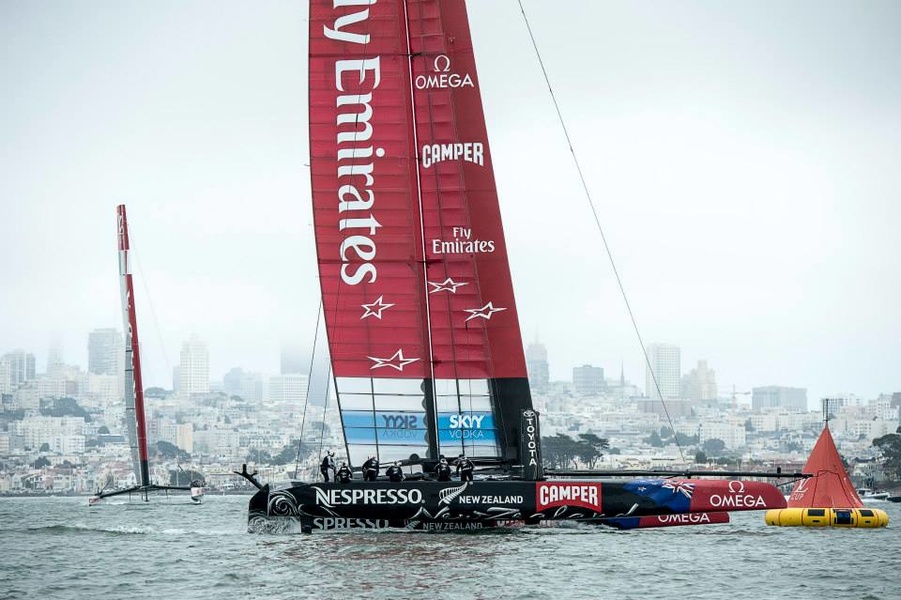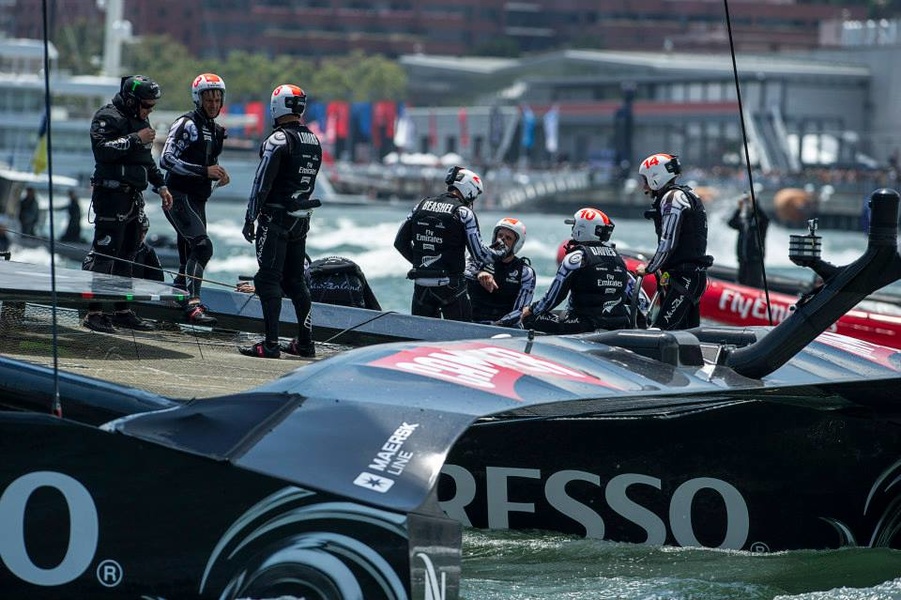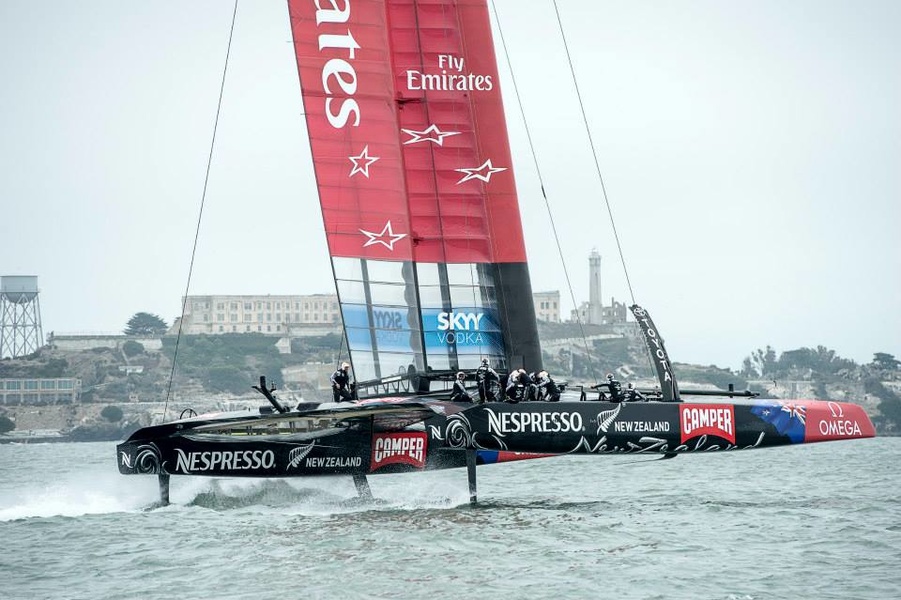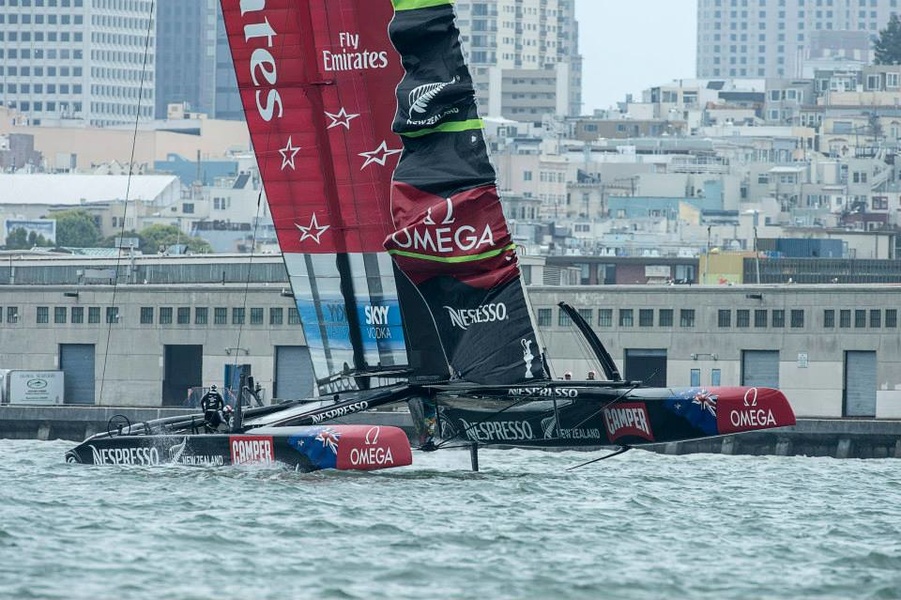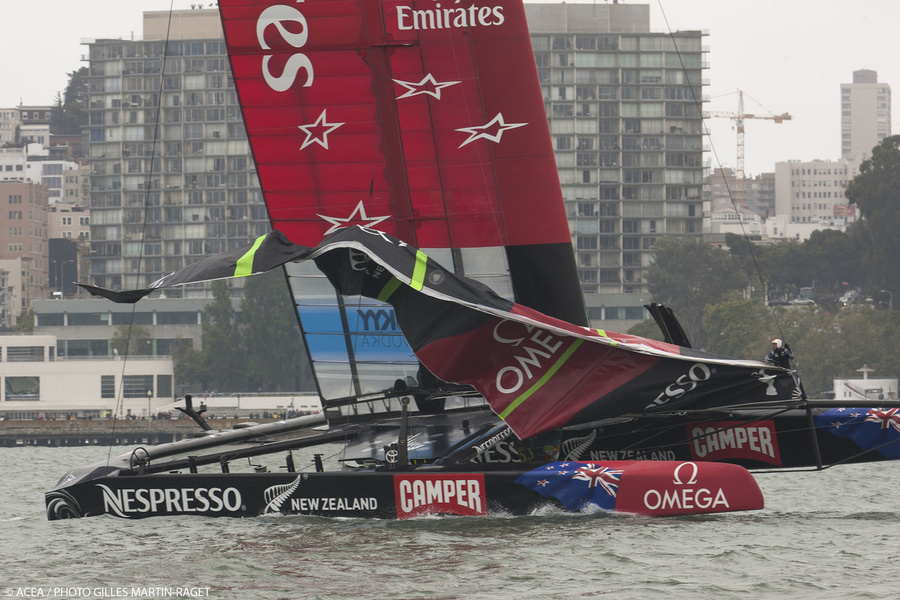 After the race, TNZ's helmsman, Dean Barker, admitted that the original plan to put in a jib had failed, and they quickly made the decision to drop it - the distance was too short (about 16 nautical miles) to slow down much, the team judged fairly. The boat's performance, he said, was generally unaffected, but the change in balance made it harder to steer. And he added that they knew how to deal with the imbalance.
Meanwhile, Luna Rossa's skipper, Max Serena, lamented that in the old days of the Classic «America's Cup» the loss of the front sail would have had a fatal effect on the boat's speed, in AC72 it no longer plays a major role. « Since the last race we have improved by 3 minutes (last time they were 5 min 23 sec behind). If they hadn't lost the jib, well, maybe the gap would have increased by 15 seconds, so everything is going as it should, we are happy».
Fairly optimistic, especially when you consider that throughout the race the Italians looked like insecure schoolboys next to the seniors.
What can you say to that? They've been skipping classes for nothing! Recall that Luna Rossa filed a protest against the innovations and ignored the races until the decision was made.
The third participant of the Cup - crew Artemis - still reminds us about itself only by posting videos, reporting about the final modifications of catamaran AC72 and urging not to write it off from the accounts. Meanwhile the standings are as follows: Emirates Team New Zealand - 6 points, Luna Rossa - 3, Artemis - 0.