The sailing yacht «Power of Siberia» washed onto a rocky shore Palma de Mallorca in the morning of October 15 after a rough night with a storm surge.
The32-metre ketch ran aground just outside the popular Paseo Maritimo promenade . According to Superyachttimes.com, there were two crew on board the sailing superyacht and they managed to escape safely. Details of the accident remain unclear, but it appears the yacht washed ashore while anchored. Attempts to get the vessel off the shore were unsuccessful due to rough seas, and currently the vessel is still in a precarious position on the rocks.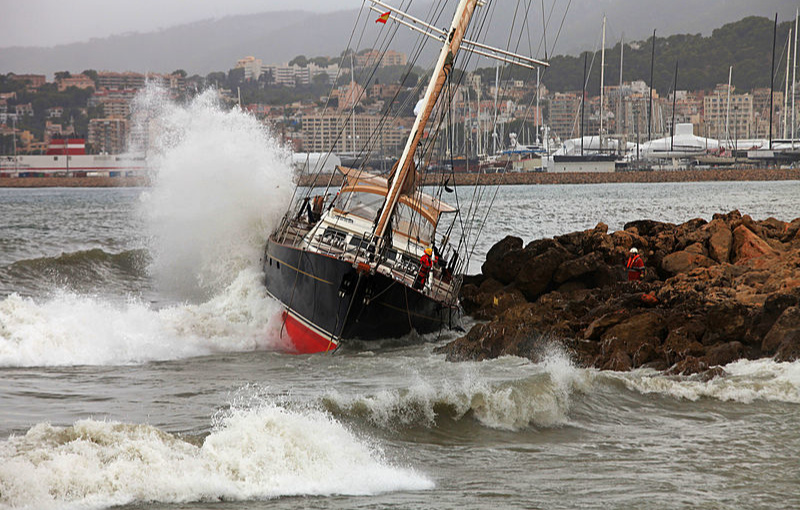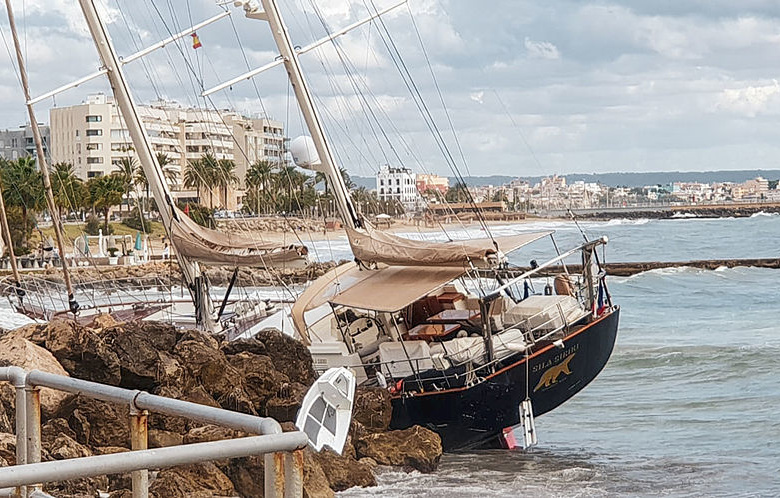 «Power of Siberia» (model Kestrel 106) was built in 2012 by a Turkish shipyard Aganlar Boatyard.designed by Ron Holland.
In 2017, she was bought for €1.6 million by Valery Kokorin, a member of the legislative assembly .
In 2019-2020, the BOAT MUST make a round-the-world bipolar expedition as part of a patriotic effort to commemorate the discovery of Antarctica by Bellingshausen and Lazarev.
In September 2018, an application was submitted for a presidential grant for this project.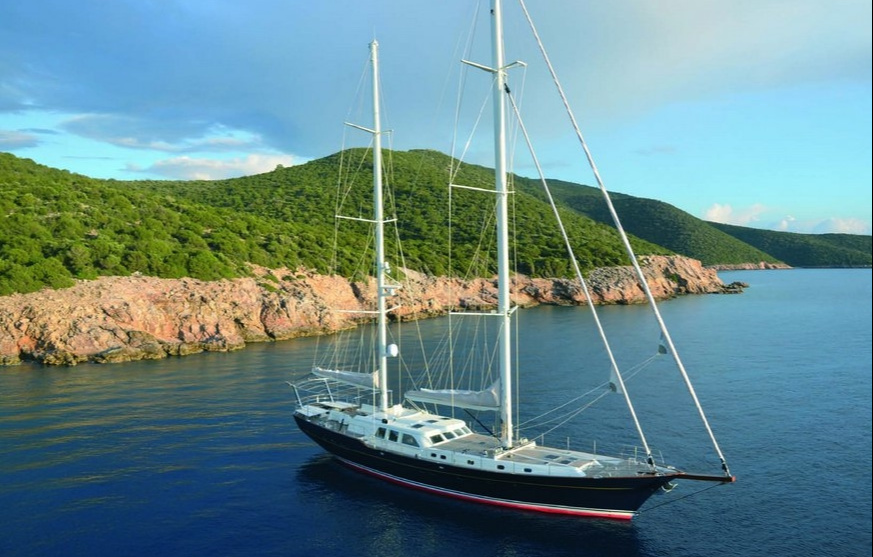 «Power of Siberia» was headed fromTurkey across the Mediterranean Sea to the NorthAtlantic. The yacht was scheduled to reach St. Petersburg in November. In Palma de Mallorcathe vessel stopped for hydraulics repair to replace a punctured hose. The hydraulics were repaired by the crew on October 8.