Codenamed Project 814, the 93-metre Feadshiphas been delivered from the yard's yard on theSouth Holland island of Kaag. She will be delivered to her owner in spring when she is fitted with balconies and additional side control stations.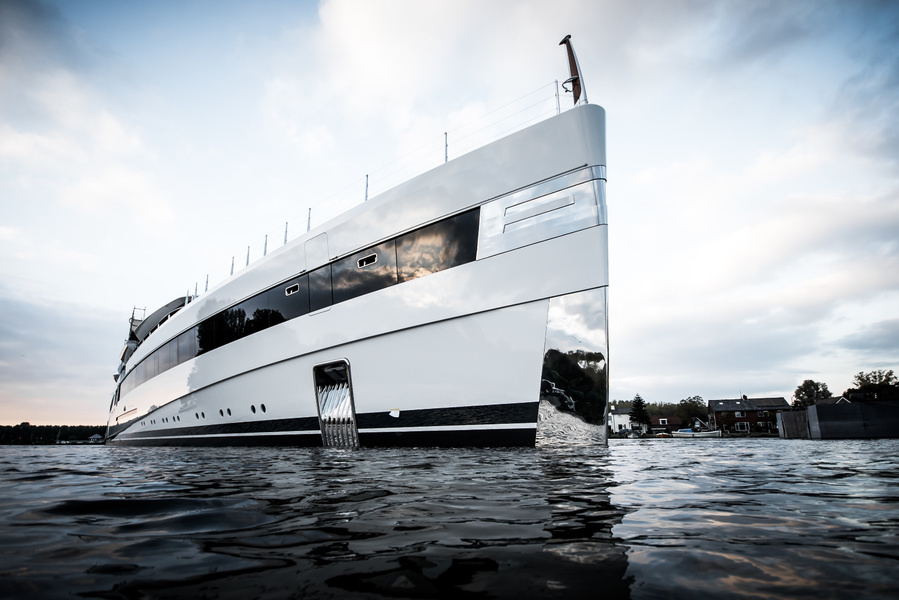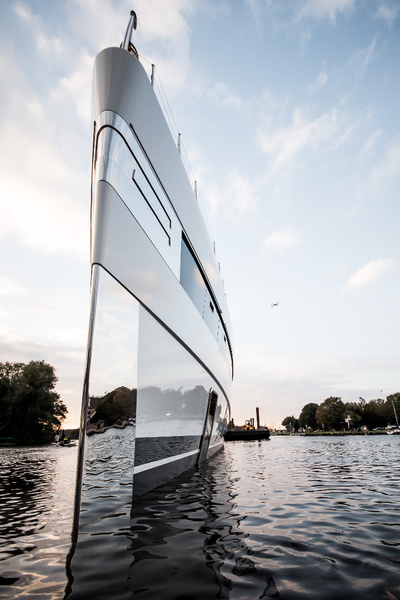 Information on the project is scarce, but if Feadship is to be believed their next creation«will set new standards of luxury». Michael Leach Design and Feadship De Voogt Naval Architects have developed an elegant and timeless design for the Project 814. The upright bow and expansive glazing bring to mind another Feadship, Apple founder Steve Jobs 's famous Venus. The interior of Project 814, designed by by Raymond Langton (Reymond Langton), is described by the yard as «a beautiful contemporary jewellery box».
Project 814's hull width is 14.1 metres. Onboard owners will find an IMAX cinema on two decks high, a fully certified helipad with an aviation fueling point, four VIP suites equipped with the latest 8K TVs. In addition, everything will be on board to engage in a wide variety of sports, including golf, basketball, volleyball and football.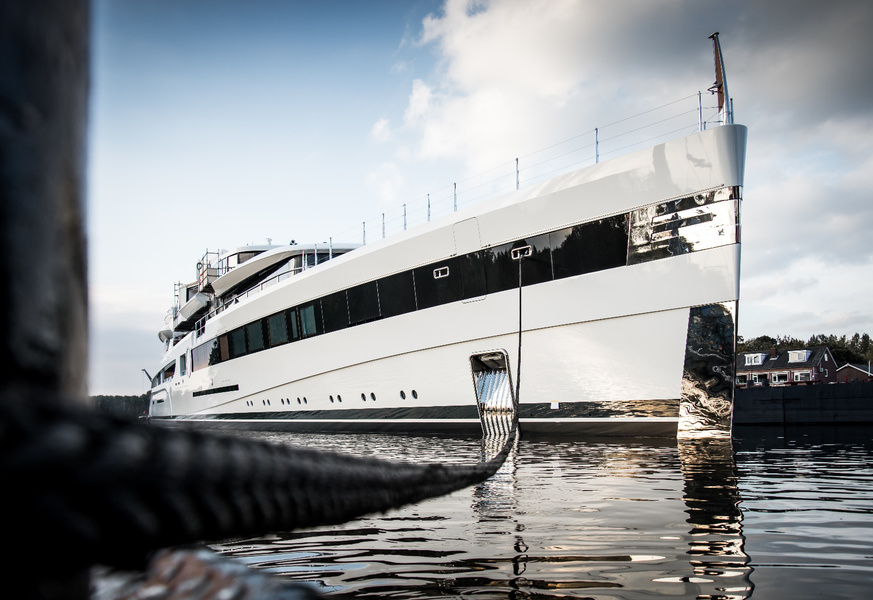 Feadship production facilities currently allow for yachts of up to 100 metres in length. This threshold will soon be crossed as the new hangar that began construction on the Feadship last year will increase the length of Feadship yachts to 160 metres. In the short term this will make Feadship's 90m yachts, including the Project 814, no longer Feadship's largest yachts.