Renowned designer Ken Freivokh developed the original project on the popular 77-metre platform of the Turkish yard Turquoise Yachts. For her unusual exterior styling and layout Turquoise was named Quantum by Ken Freivokh Design. According to the shipyard, this project is a«quantum leap in design».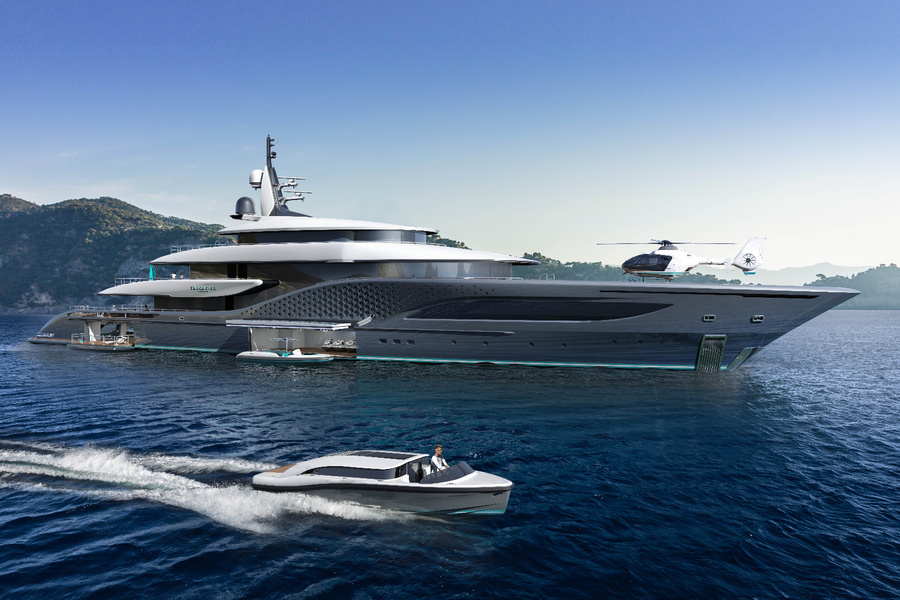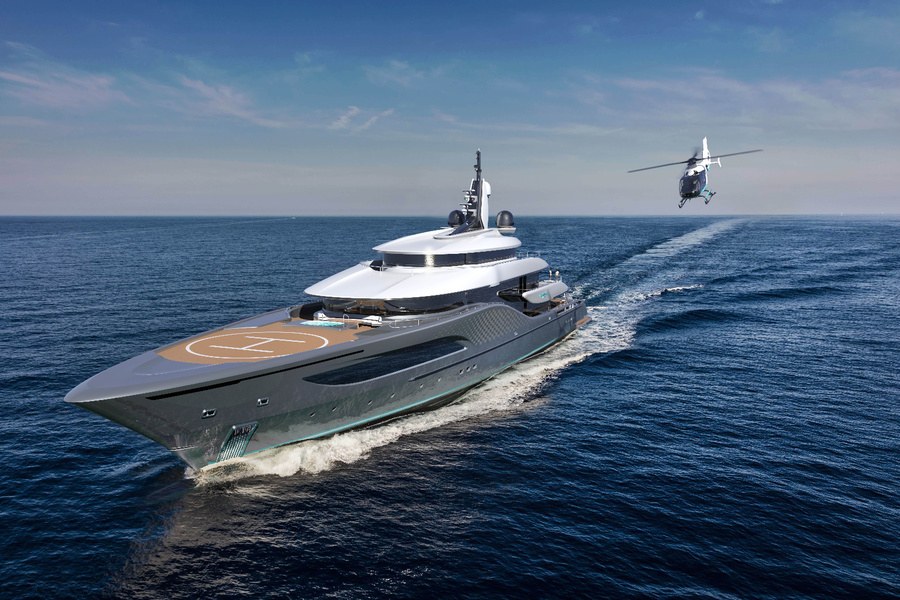 One of the main highlights of the Quantum is the two seawater and freshwater pools, one above the other.
The seawater pool is formed when a tender is drawn from the flooded garage aft of the lower deck. The deck above is a seven metre freshwater pool with a bottom of glass hexagonal plates through which the sunlight reaches the beach club area. The beach club and gymnasium are equipped with outdoor terraces on both sides and aft.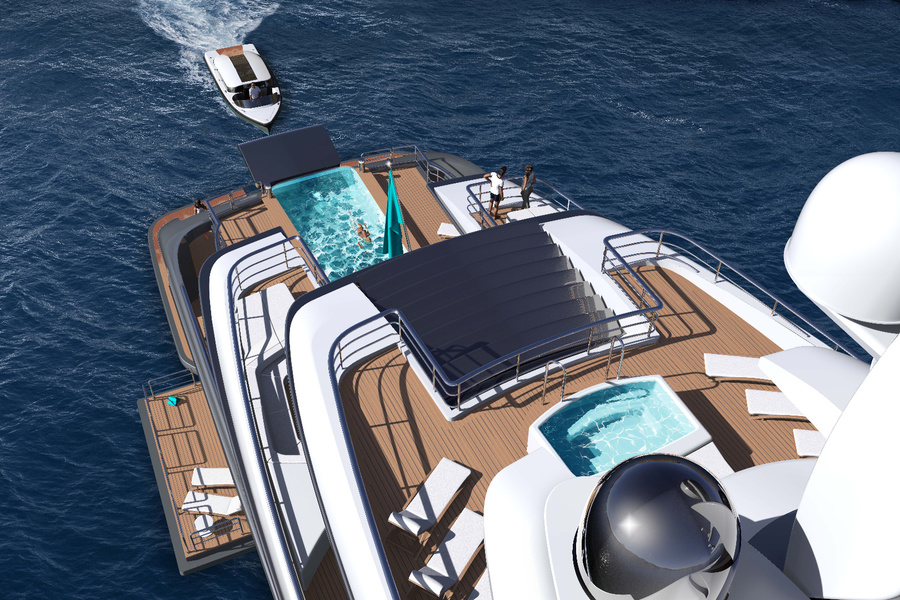 The authors of the project paid special attention to the tenders and their storage.
In addition to a floodable garage aft, there will be one more garage, located to starboard. It can accommodate a large tender -«limousine», a ten metre tender for boarding and a six metre tender for water sports or several jet skis.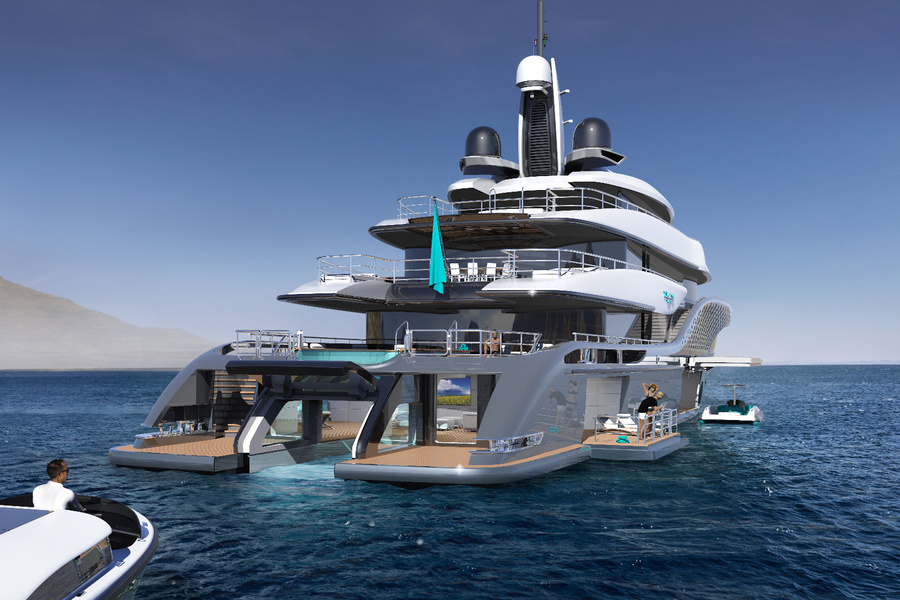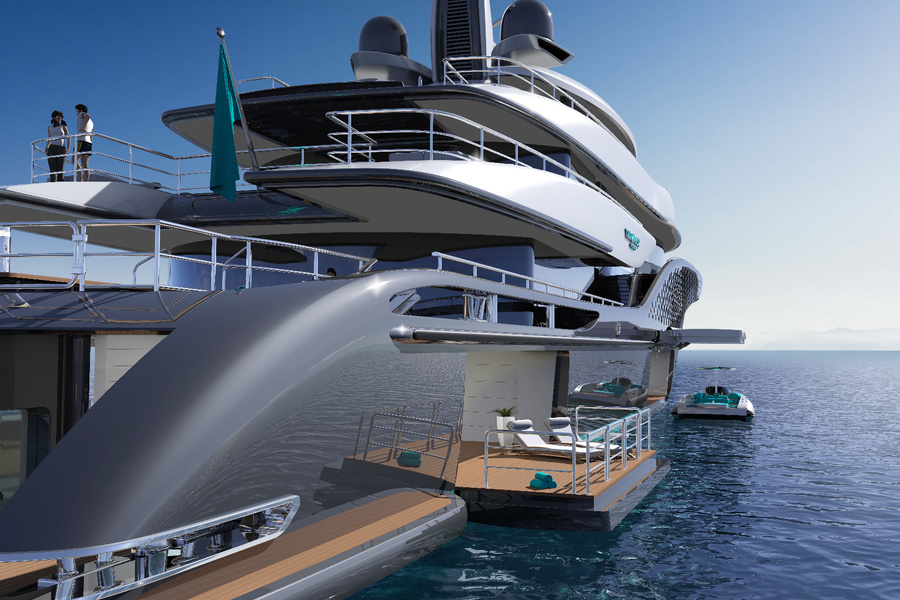 The spacious saloon on the main deck has an open floor plan with a swivel sofa and armchairs and can be converted into a cinema. Further forward is the dining room which can hold a banquet for up to 14 people. Six cabins are available for guests' accommodation on the main deck forward. A sliding wall allows two guest cabins to be combined into a spacious VIP suite with two sitting rooms and two toilets for master and hostess.
» Another feature that the builders are modestly calling«the main attraction is the central atrium, which spans the three decks. The transparent floor and ceiling panels give the feeling of unified space between the decks. There is also access to the lift that connects all four levels of the yacht.
The upper deck features an exclusive owners area. In addition to the master bedroom with direct access to a Jacuzzi adjacent to the helipad, there is a selectable semi-circular living area with access to a panoramic terrace.panoramic terrace overlooking the pool and the sea, and an office with access to the atrium and balcony. There is also a separate nanny suite and storeroom on the owners' deck.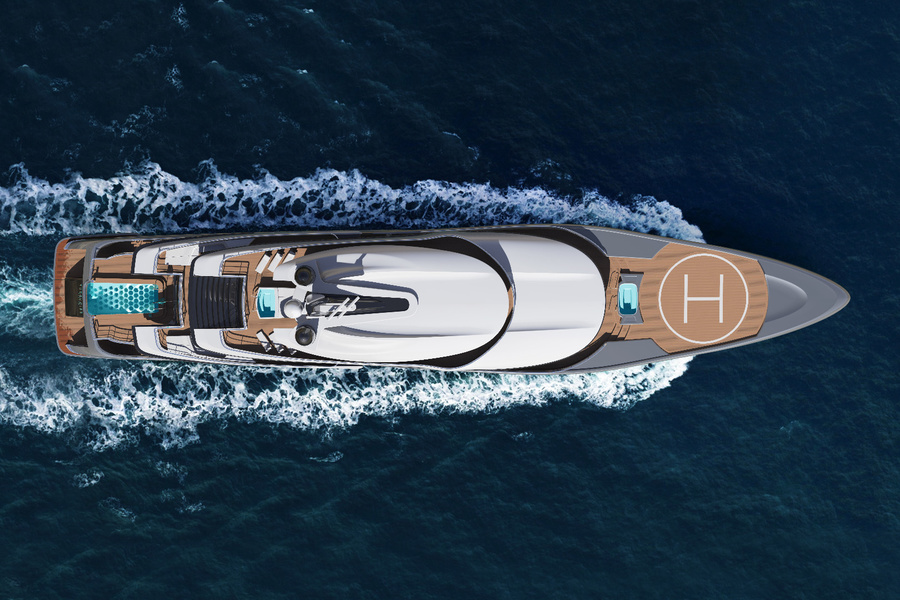 The upper level of the yacht features a modern control centre with touchscreen monitors in the semi-circular bridge area. Here guests have a comfortable space where they can watch how the ship is being navigated.