The record-setting 84-metre White Rabbit(ex. White Rabbit Golf) trimaran yacht is in the final sea trials phase.
The largest trimaran in existence is currently undergoing final sea trials in Henderson,Western Australia. The Echo Yachts shipyard, the manufacturer of the multihull, notes that the vessel lives up to its initial promises in terms of both comfort and performance.
The world's largest aluminium superyacht with a displacement of 1,240 tonnes is powered by diesel-electric propulsion. Four Caterpillar C32 and two Caterpillar C18 engines are complemented by two Kongsberg/Stadt electric motors powering the variable pitch propellers.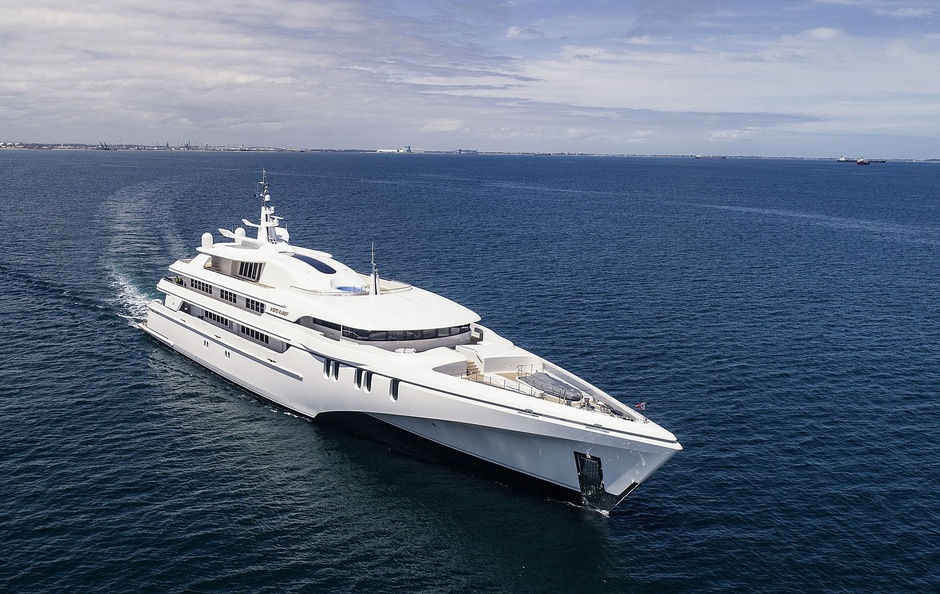 Powered by a 5000 kW hybrid propulsion system, White Rabbit achieved a top speed of 18.7 knots.
In more economical mode, with only two generators running, the boat achieves cruising speeds of 13.7 and 12.8 knots at full power and 75% of power respectively.
«Fuel consumption at 12.8 knots is an impressive 440 litres per hour! At a time when fuel costs are rising, I think the low fuel consumption will be an attractive feature for any superyacht buyer»," says Echo Yachts Director Mark Stothard.
Stability on the water was another important point that needed to be sharpened during the final test sessions. Even at the limit of 18.7 knots you'll hardly notice the White Rabbit moving through the water, promises Mark Stothard, citing as evidence the faintest of keelboats that can be seen in the sea-test photos. Comfort on board while cruising «White Rabbit» owes to One2Three for the naval architecture and the streamlined contours of the hull. In addition, the superyacht is fitted with Najad stabilizers.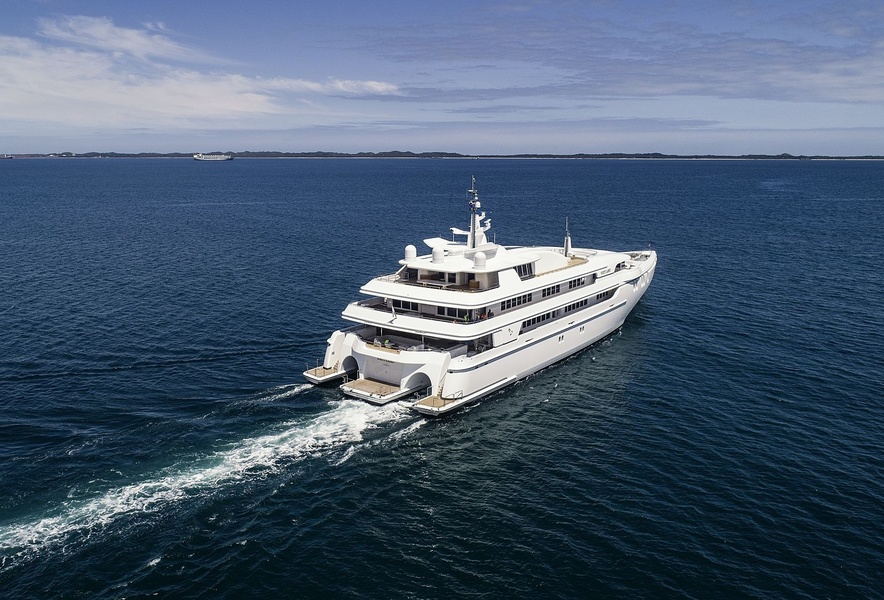 With a net tonnage of almost three thousand gross tons, White Rabbit has been officially recognized as the largest boat built in Australia. Previously this title was held by the 77m Silver Fast (2015), and even earlier by the Smeralda from the same SilverYachts (2012).