On a cold, bracing morning last weekend, the megayacht, codenamed Project Bravo, left the box. This was reported by MegayachtNews.

The 109m is one of the most eagerly awaited projects for the Netherlands shipyard this year. It's not just the size of this new boat that has been called 'the boat of the year'. Much more so because of her pioneering spirit.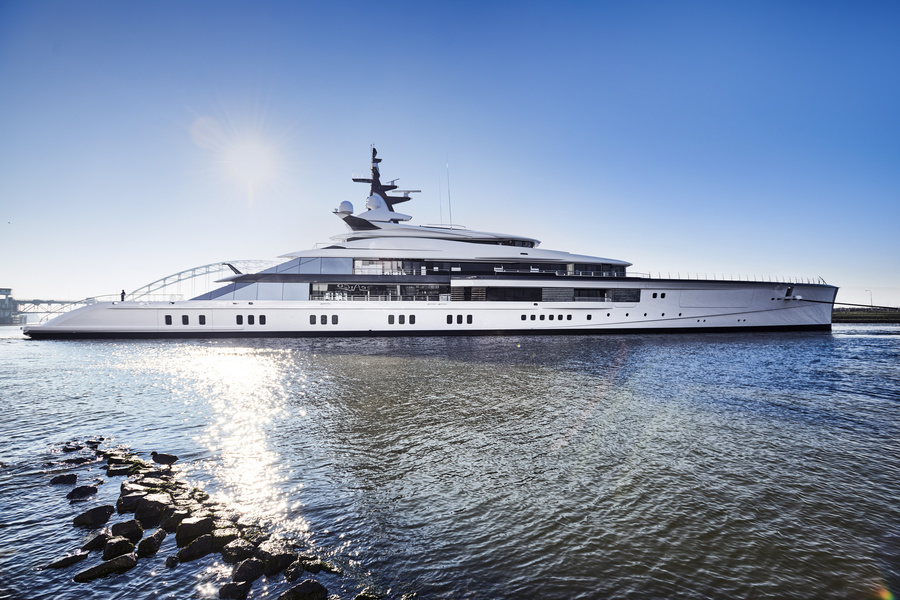 The technical launch of Project Bravo, aka Y718, formally took place in February 2017. In fact, that's when the boat «moved» to the Oceanco boatyards in Alblasserdam, South Holland. It was not possible to examine her in detail at that time. However, now we can see the Nuvolari-Lenard work in all its glory. Pay particular attention to the way the bow with its vertical bow and sharp angles are combined with the softly rounded lines at the stern.

Bravo is Oceanco's first project built according to the new design concept called LIFE.
«Note that LIFE is an acronym for four adjectives describing the boat: lengthened, innovative, fuel-efficient, eco-friendly».
Bravo has a length (109m) and beam (16.3m) comparable to other megayachts in this size segment. However, she looks quite compact at the same time.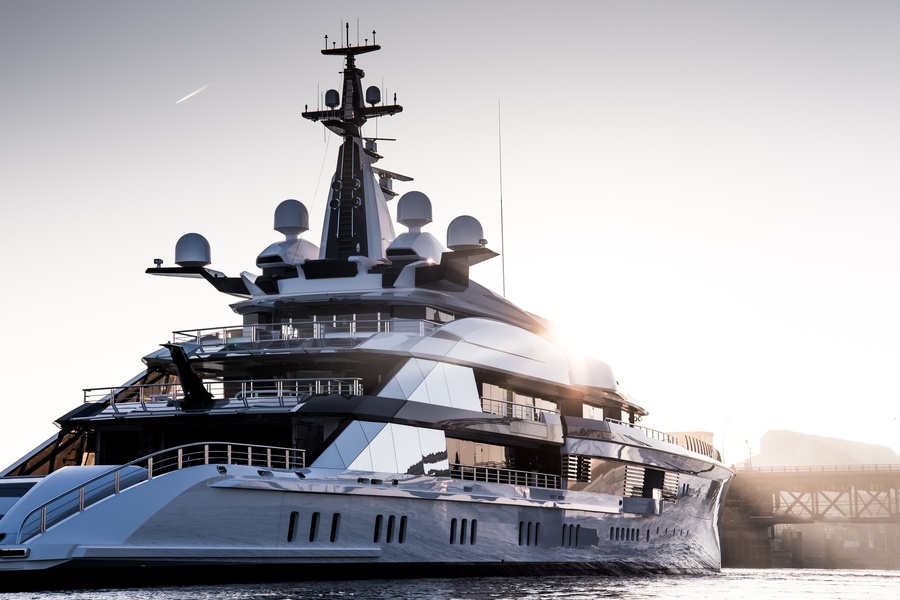 «Our approach for Bravo was to retain an elegant profile without sacrificing any interior space. The studio needed to 'raise the bar', given that we had previously collaborated with Oceanco on several projects such as Black Pearl and Alfa Nero»," explains Dan Len ard of the Nuvolari-Lenard design office.
Bravo is distinguished by its single-level engine room.
James Roy, the head of Lateral Naval Architects, which was responsible for the boat's architecture, says this arrangement allows for a new use of space, freeing up space for the luxury suites.
According to Roy, that's also what the hybrid propulsion system does, taking up much less space than a conventional engine.» It's complemented by batteries with «significant capacity. How considerable? Full specifications, unfortunately, are not available at the moment. But, of course, the presence of hybrid propulsion has a positive impact on fuel efficiency and reduces the harmful impact on the environment.
Reymond Langton Design studio worked on the Bravo's interiors.