The Palumbo Group (Palumbo Superyachts) last week completed all the necessary paperwork to incorporate the Italian shipyard Mondomarine, which went bankrupt last year, according to MegaYacht News. The acquisition was announced earlier this year, but the legal formalities were not finalised until now. The deal was being negotiated for a six month lease of Mondomarine's space with an option to buy it back.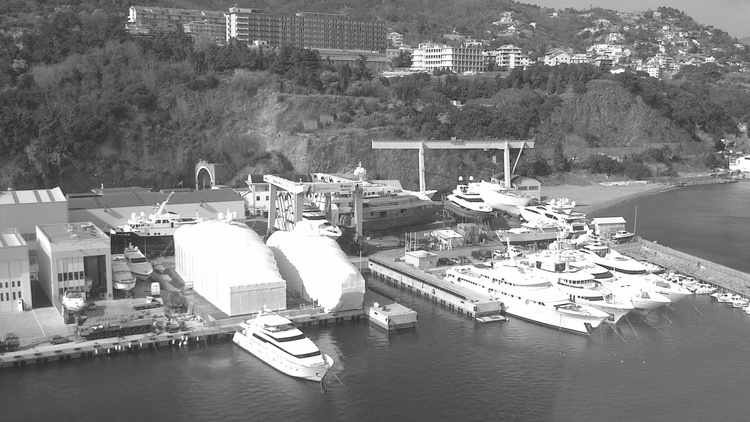 «We have been working on this for almost a year because we strongly believe in the potential of the reformed Mondomarine brand and the geographic location of the shipyard»," explained Giuseppe Palumbo, CEO of the Palumbo Group.
The Port Authority of Savona, Italy has already signed a lease agreement with Palumbo for its premises for the next 20 years. Mondomarine's premises occupied 30 thousand square meters in the port of Savona. The company owned carpentry and metalworking workshops, warehouses, 12 dry docks, several slips and offices for captains and crews.
Before the financial difficulties and the scandalous fraud trial, Mondomarine was a prominentplayer in the Italian superyacht building sector, producing more than 30 boats in 25 years. Notable examples of her most recent work include the 50m Ipanemalaunched in 2016, and the 60 M, one of the most striking of her recent productions. Sara Star, which was one of the standout premieres at the Monaco Yacht Show in September 2017.
Mondomarine is the third acquisition of the Palumbo Group in the last two years, first by owning a production site in Tenerife , Spain, and then by winning a tender to buy a bankrupt shipyard ISA. This rapid expansion has made the Palumbo Group one of the leaders in the European shipbuilding industry.