Designer Steve Kozloff has unveiled a conceptual expedition megayacht of striking proportions, according to Boat International. The boat, named Alexis, is specifically designed for long voyages in harsh weather conditions. She has an ice-class steel hull and aluminum superstructure.
At a cruising speed of ten knots «ALEXIS» can travel 22,000 miles without refuelling - enough to cross the Atlantic three times round trip.
She can accommodate 20 guests and 12 crew on her nine decks, with as many as four master staterooms - one main deck with a private aft swimming pool - and three further suites for the owner. A private plunge pool is also available on the main deck forward. The entire sixth level is dedicated to an open bar and two spa areas.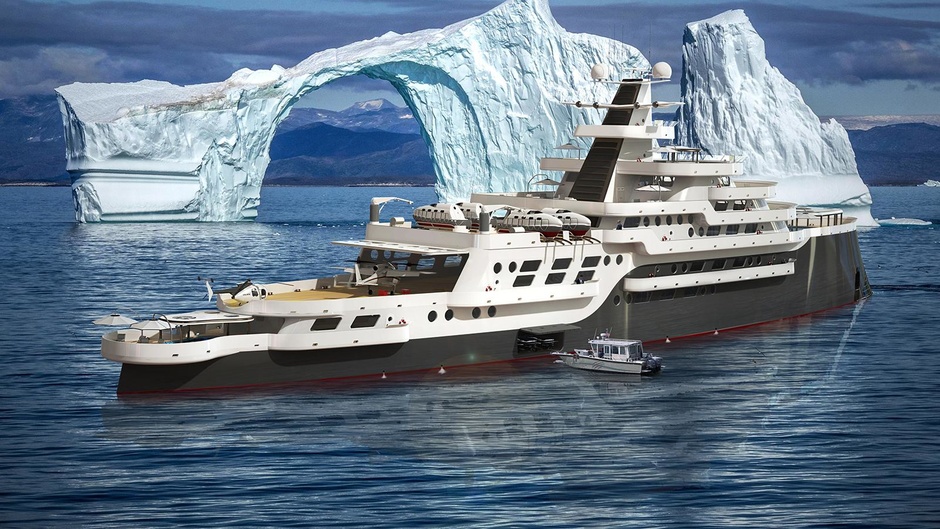 Other key features are the four freefall lifeboats and the large helicopter deck with a hangar that accommodates four small helicopters.
The impressive size of the helipad will allow Alexis to be safely landed even in heavy weather. There is also a garage to store two submarines, several tenders and other water toys. Two cranes are provided for loading and unloading special research equipment. The doors and railings are heated for cruising in extreme polar conditions.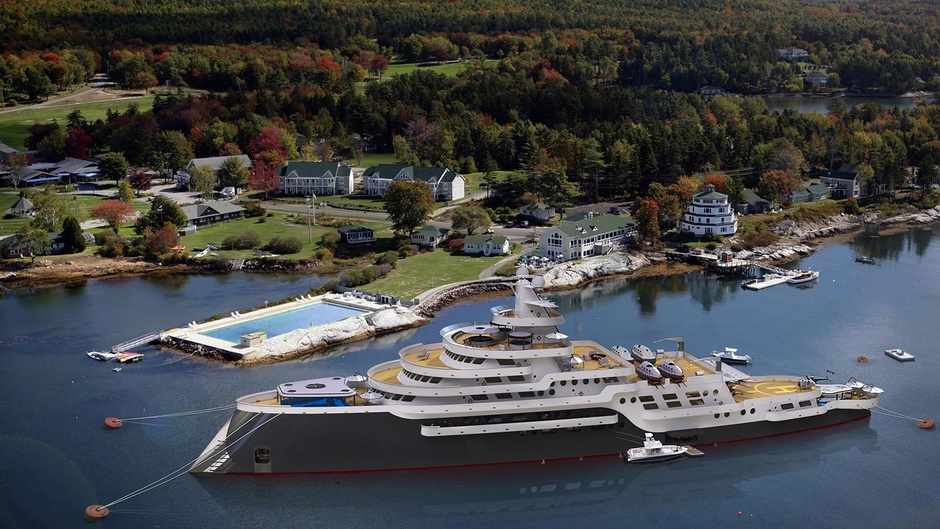 Alexis is a project of the Goliath line of expedition ice-class yachts designed by an American designer. The series consists of explorers with lengths from 36 to 117 m. The yacht is equipped with a diesel-electric propulsion system. The maximum speed is 14.3 knots and cruising speed is 10 knots.