Dutchman Mark Slats, sailing second in the Golden Globe Race, passed Cape Horn and entered the Atlanticaround 6am UTC on December 2. He sailed 4.7 miles offshore at 6.7 knots.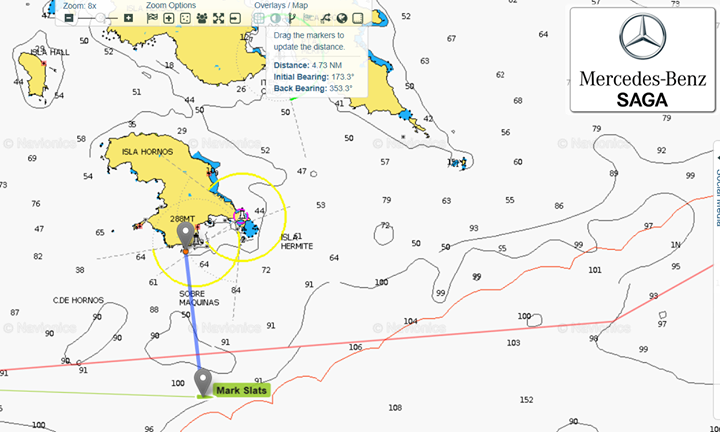 « First boat at sea, and really close. Pretty windy, good 50 knots, I'm focused on controlling the situation. I can see the mountains, one is a big snowy one»," he writes in the messages.
The Golden Globe experts have already dubbed Slats «the beast», who «hunts» for the race leader, Frenchman Jean-Luc van den Heede.
Van den Heede himself agrees with this definition. The sailors are now separated by about 1000 nautical miles.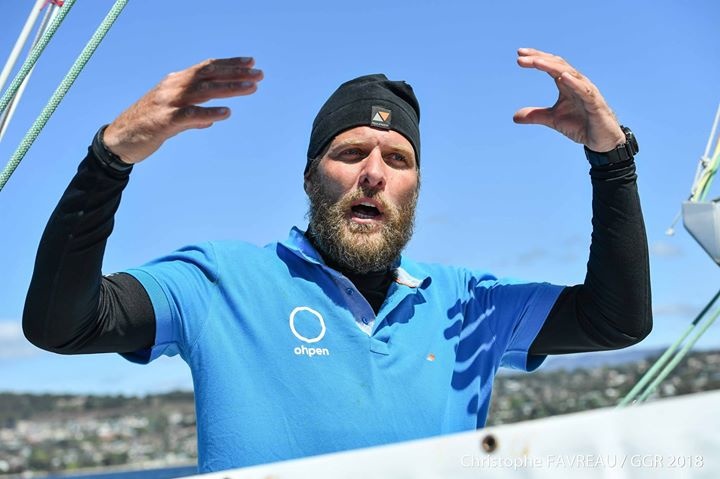 « I cannot say that I am not worried about Marc who is reducing the distance between us day by day. Each time is a little bit, but yesterday he got 30 miles closer... Playing cat and mouse as long as luck allows. Nothing's settled yet. I've got an 18-hour penalty that's going to cost me almost a day. Mark is a beast, you've seen how tough he is, he drives his boat while I'm restricted by safety concerns. Yesterday I had two reefs on the mainsail and if I were going in race mode I would only have one. I'd rather come to the finish line second, behind Marc, than not make it at all»," Jean-Luc van den Heede said last week during a «Q&A session» on the radio.
Another «game of tag» is now taking place in the PacificOcean between Estonia's Uku Randmaa and Britain's Susie Goodall. The third placed Randmaa is struggling to catch up and so far they are still some 370 nautical miles apart.

But the big question regarding this pairing is whether Goodall can stay in the race at all? Right now, she only has 20 litres of water left. And that problem is even more serious than it may first appear. If she can't catch fish within a month, she'll have to get frozen sublimates out of stock, and you need water to cook those, too.
The fifth-ranking American, Istvan Kopar, has fallen slightly behind in recent years, but he remains optimistic.
« Today he disappointed the dolphins when he shaved. Came out wearing a red HELLY HANSEN with a white beard. They were hoping I was Santa going to the South Pole»," he said.
As for the Finn Tapio Lehtinen (sixth place), he's not having any fun at all. He was stuck in the south of New Zealand with almost no wind back on November 18 and only at the end of last week was he finally able to make some headway.
« Sir Robin Knox-Johnston drifted for 68 days but I only got 12»," he melancholy remarked on 30 November.