Hakvoort Shipyard in the Netherlands launched their new flagship 63.72m YN249 SCOUT Explorer on 1st December, a collaboration between Jonny Horsfieldand his team from acclaimed British design studio H2 Yacht Design. The naval architecture of the project was handled by Diana Yacht Design.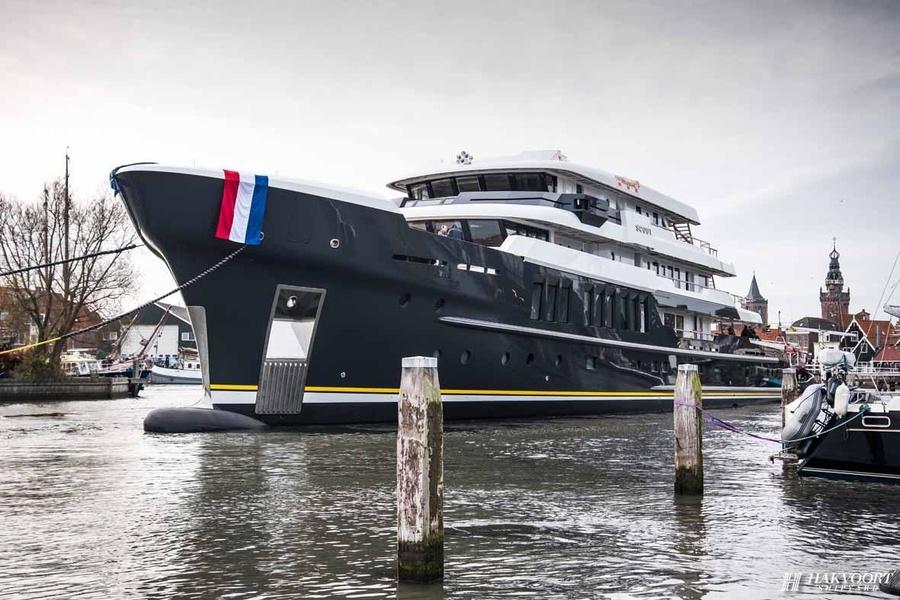 SCOUT is destined for a new generation of owners next spring, but has already left Monnickendam,the location of the yard, for the capital city to get her mast with a crow's nest, radars, stabilizers and propellers.
At the time of construction, the boat was known as Project Brio. But the name is the least important change the project went through. She was originally supposed to have a different owner who collaborated with Fraser Yachts, and the steel and aluminum Explorer did not become a boat right away.
« The owner wanted the Explorer to look as if it had been rebuilt from scratch from a commercial vessel. Its lines are crisp, pronounced, and the forward built-in windows are beveled. We placed the tenders on the bow, flaunting them to add to the utilitarian aesthetic»," says Horsfield.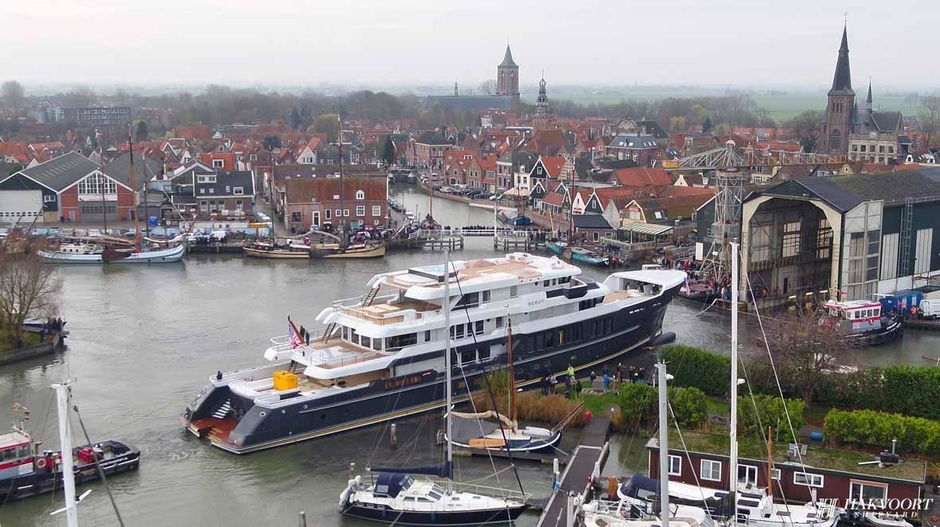 There is also a helipad in the bow that can be used for views, in addition to the spacious beach deck. There is indeed plenty of room: the SCOUT is 11,6 m wide.
« These two areas allow an unobstructed view of the stern and bow, where life on board is concentrated. During the development of the design, we started with the romantic idea of "opening" of the ocean. The entire design of SCOUT - inside and out - reflects this. It's a fantastic, unique boat»," continues Horsfield.
Up to eight guests can go aboard. Four living cabins for them are located on the main deck, while the owner's suite is located on a higher level. Crew members will be accommodated on the lower level of SCOUT in nine cabins. Adjacent to them are also two staff cabins. The captain's cabin is adjacent to the wheelhouse on the bridge.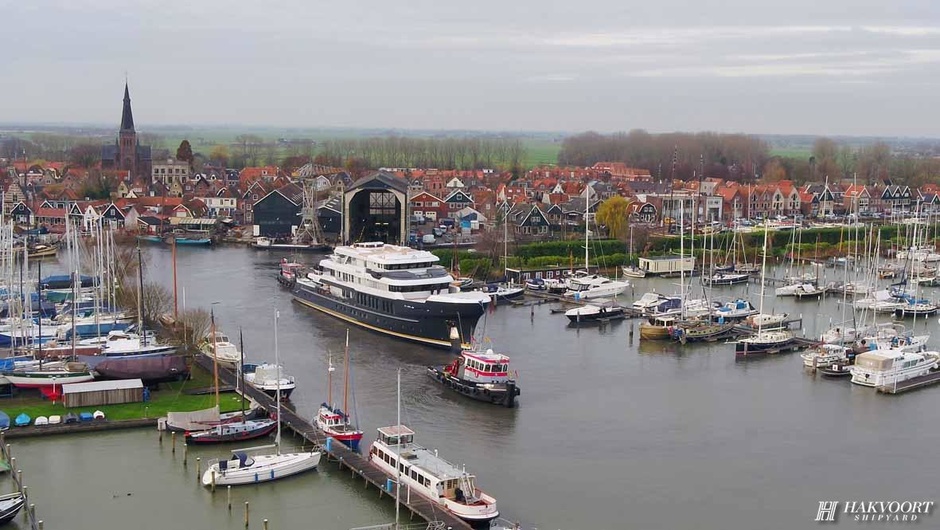 The vessel will be powered by two CATERPILLAR 3512 C diesel engines. They will accelerate SCOUT to 14.8 knots. At a cruising speed of 12.5 knots, she will be able to travel up to 4,800 nautical miles autonomously. SCOUT's draft is 3.25 meters.
The designers have ensured that the boat requires minimal maintenance and that what it might still need can be provided as easily as possible.