The first day of qualifying races for the Star Sailors League finals was a busy one. In Nassau, the capital of the Bahamas, four different teams won in four starts. The Brazilians Robert Scheidt andHenry Bo ening took first place in the first race, the Brazilians Lars Grael and SamuelGonçalves in the second.Americans Mark Mendelblatt and BrianFatih in third, American Augie Diaz and Brazilian Bruno Prada in fourth.
The day before the start of the race had been postponed by a day due to lack of wind, but by the fourth race there was too much wind.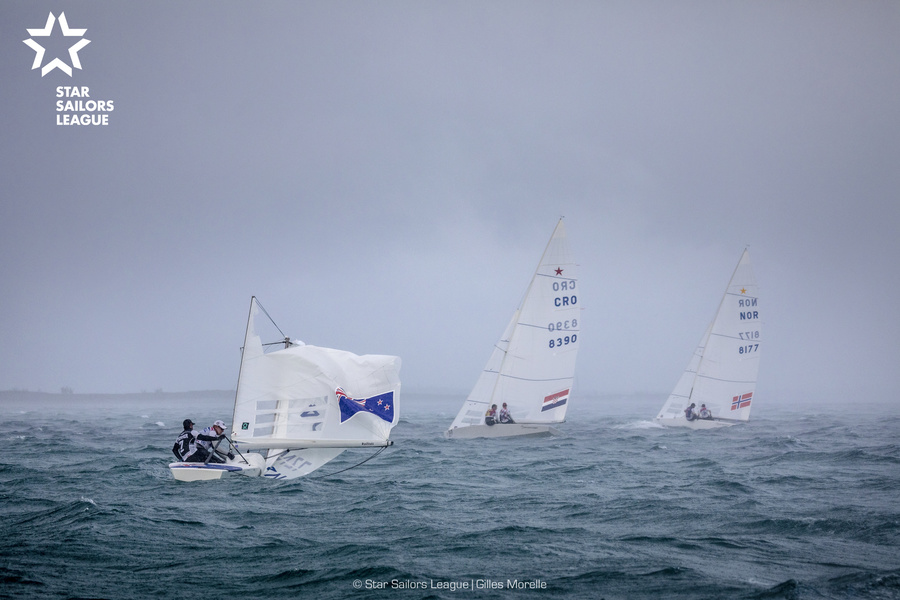 During the race, due to rain and squalls with gusts up to 25 knots on the boat of New Zealander Hamish Pepper and Briton Steve Mitchell broke the mast. And Italian Diego Negri couldn't keep his balance and was overboard.

Before Negri's fall, his crew (with German Frithjof Kleen as helmsman) was one of the favorites of the race, but by the time the Italian came back on board, they were at the very tail of the fleet.
The Russian-Ukrainian crew of Georia Shayduko and VitalyKushnir, for reasons unknown at the moment, did not race that day. In the results table on the website of the competition they are marked as «team didn't start». Apart from them, the British-Swedish duo of Iain Percy and AndersEkström also didn't participate in the race.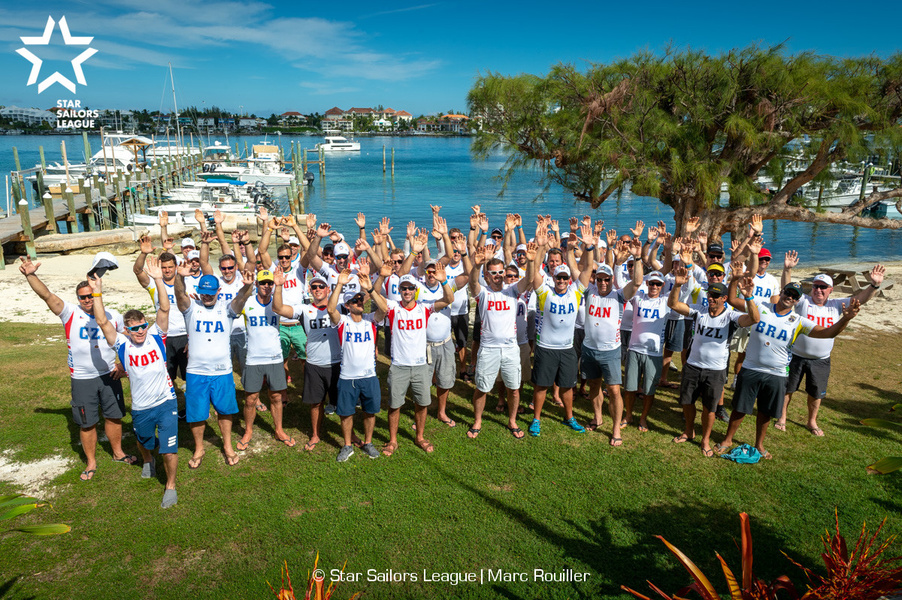 After the first day winners of the first race Robert Scheidt and Henry Benig took the first place in the overall standings(6 points), second place went to the winners of the third Mark's race (6 points ).second place went to the winners of the third race, Mark Mendelblatt andBrian Fatih (8 points). Third place went to Diego Negri and Frithjof Klin (13points). Fourth-place winners Augie Diaz and Bruno Pradaand Poland's Mateusz Kuszczny, fourth-place finishers, each had 15 points.Poles Mateusz Kusznierewicz and DominikZycki, whowere beaten in the third race by Mendelblatt and Fatih.
« We managed to get out of some bad situations and that was good, but we still need to be faster when going against the wind. In two races we had a bad start. The level is very high, it's hard to do well. We are happy: we will continue to pull away from our rivals, but when there are four races in a day, a lot can happen»," said Robert Scheidt.
According to the forecast, the north-easterly wind, which caused a lot of troubles for the competitors, will remain on the second day of the competition. Scheidt expressed his hope that waves will be added to it.
« They will make conditions more interesting, especially in the upwind sections»," he said.