Italian shipyard Benetti's FB 277 made her maiden voyage on 18 December from the floating dry dock in Livorno, where she was delivered last week. The 107-metre steel and aluminium giants will reach her owner after the New Year, and from summer 2019 she will be available for charter through broker Imperial. The company has already announced the start of pre-bookings for the vessel.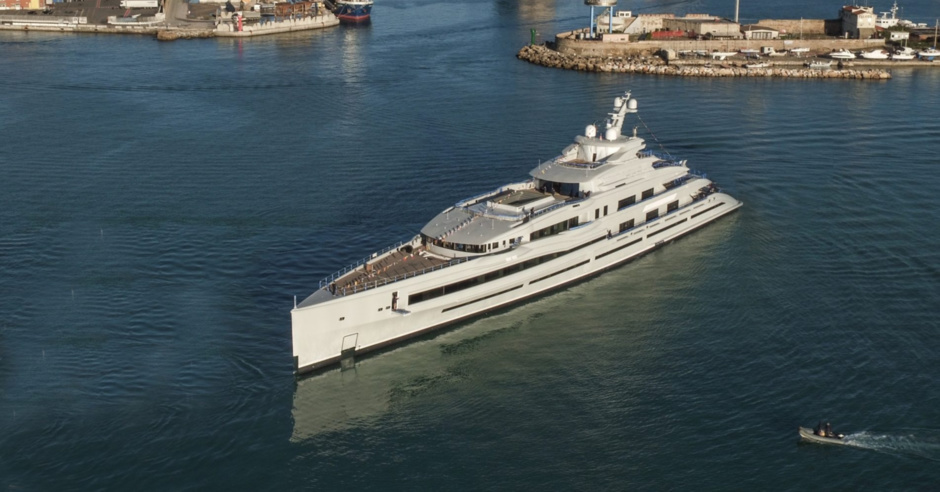 « Project FB 277 is an important milestone in Imperial's history. It is one of the most exclusive boats available for charter. This milestone demonstrates the positive impact our young but growing company is having on the superyacht industry, since we are behind the delivery of one of the most stunning yachts of the last decade»," says Imperial Director Julia Stewart.
Maximum hull width of the FB 277 is 15.2 metres. For the interiors we worked with Benetti and for the naval architecture we worked with Pierluigi Ausonio, who have already delivered several 30 and 50 metre projects.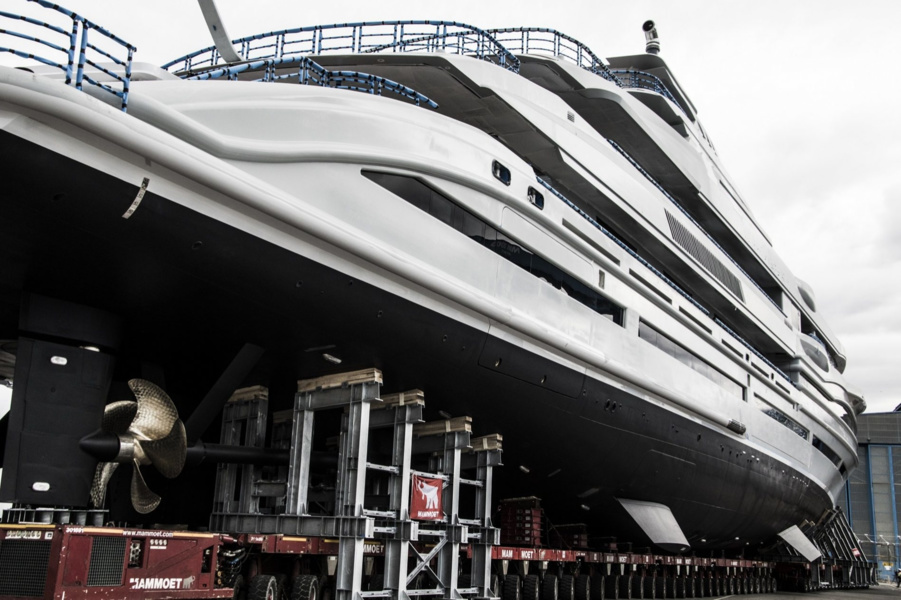 One of the highlights of the boat is the hammam installed in the beach club area, as well as a giant pool on the sandbank. The FB 277 voyage, according to Julia Stewart, will be «couture charter».
«The FB 277 project in reality turned out to be more beautiful and impressive than we could have imagined. During the launch we realized that this is the first vital step for our brand to offer in the gigayacht sector the same outstanding high-end boats for which we are renowned in the megayacht market. Benetti today is the only privately owned shipyard in Italy and one of the few in the world that has the capacity to build vessels over 80 metres long. Gigayachts put Benetti on the map of boat builders over 100 metres»," says CEO Benetti's CEOFranco Fusignani.
A total of eight cabins can accommodate 12 guests. Another 18 cabins will accommodate 32 crew and service personnel.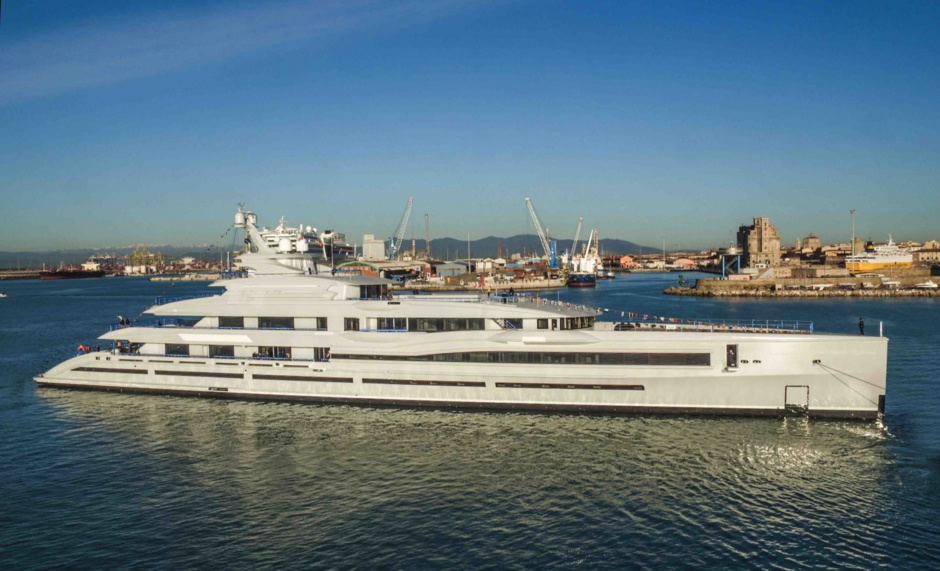 Diesel-electric propulsion system will enable the boat to cruise at 18.5 knots. Her cruising speed is 16 knots.