Only a few months after the launch of the Flyer 8 day cruiser, Bénéteau hasalready announced that it will present the Flyer 10 during Boot Düsseldorf.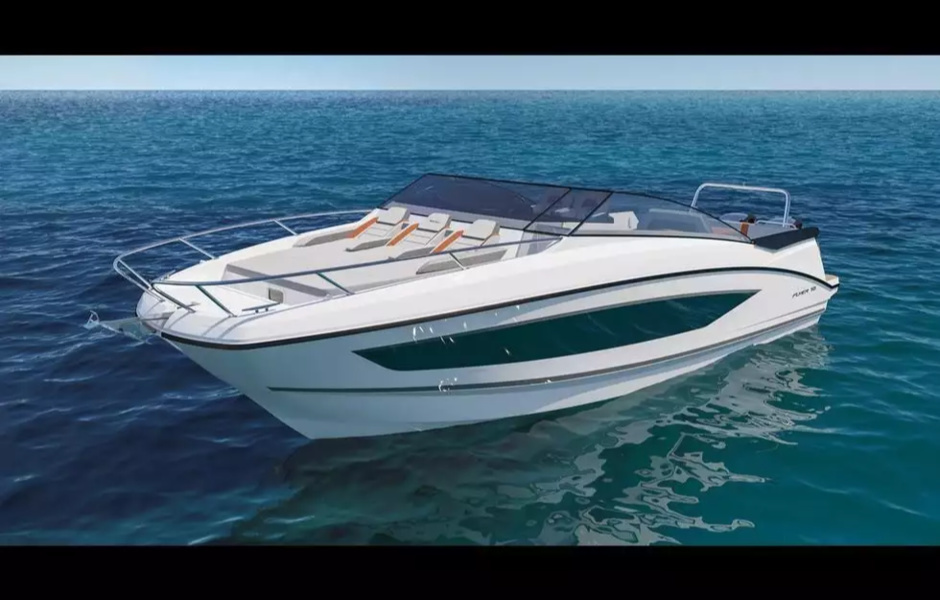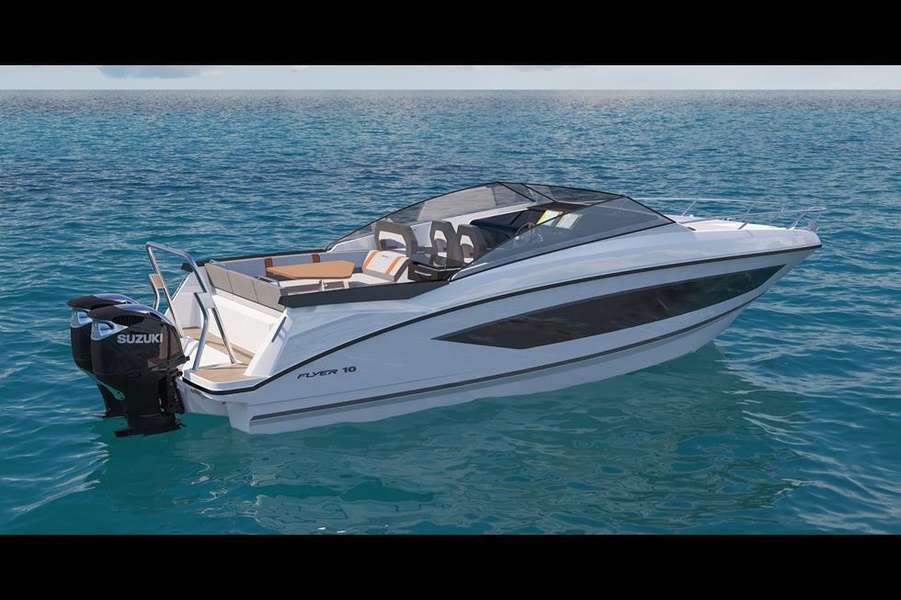 According to the shipyard, the new model will be «the culmination of» the process of expanding its range of outboard motor boats.
A secret of Flyer 10 is speed characteristics. Thanks to her two 350 horsepower engines and her Airstep® 2 engines, she will be capable of reaching speeds of up to 40 knots in a matter of minutes.
« We have been working on the hull and on the handling technologies to give customers an exciting and completely safe driving experience»," explains Bénéteau Outboard Project Development Manager Michaël Guinet .
Because the boat is designed for travelling with family and friends, the Flyer 10 was created to provide a special experience not only for the helmsman but also for the rest of the crew. There is room for two more next to the twin helmsman's seat, so four people can enjoy the fun of navigation. In front and to the side, they will be safely protected by the full-size windscreen.
Like the Flyer 8.8, the Flyer 10 will seat 11 people. If there are four to six guests, they will be able to spend several nights on the water: two cabins are provided for them with two double beds. She inherited a separate bathroom with a full shower from her bigger sister. Both cabins have plenty of light thanks to the long windows along both sides.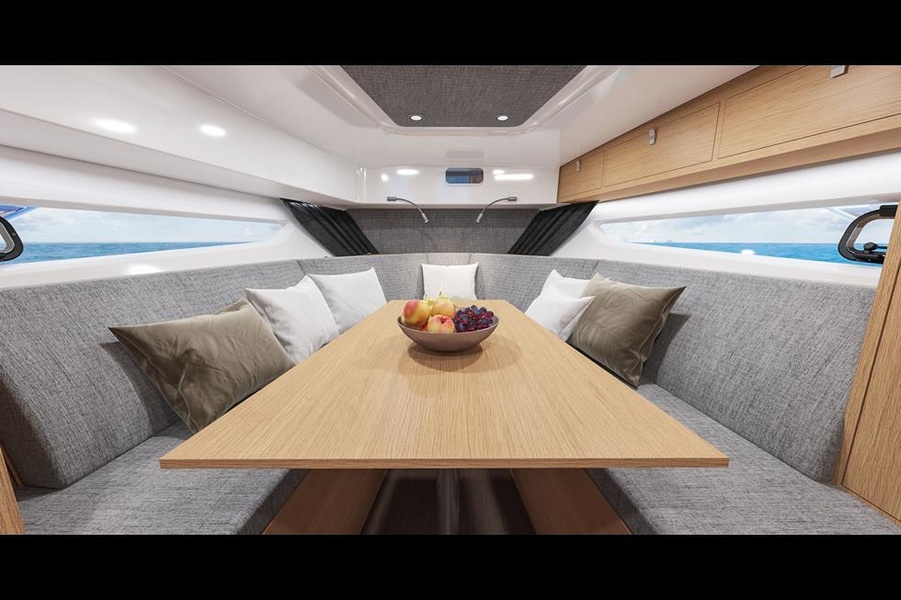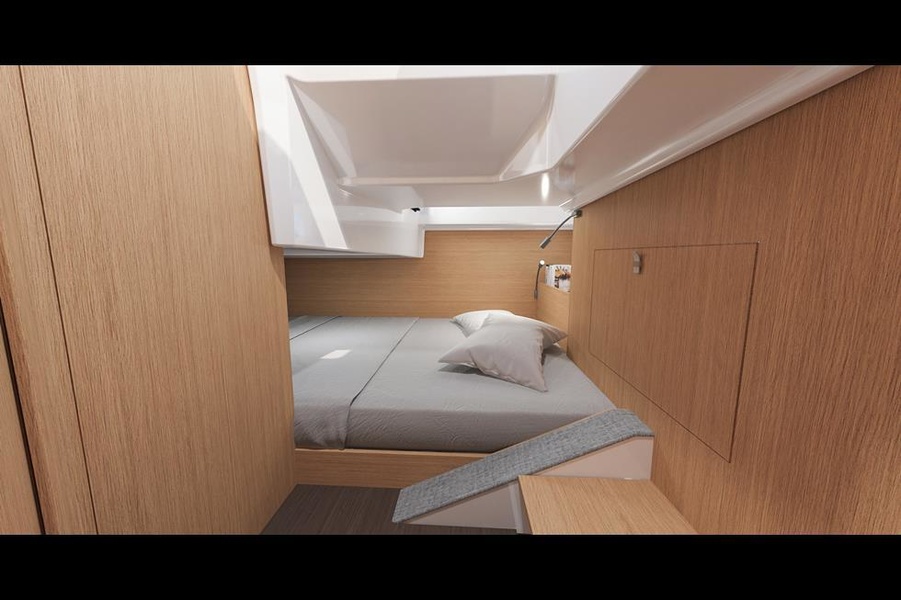 « More thrills, more technology, more comfort», this is the motto of the upcoming Bénéteau cruiser.

In the cockpit, the most noteworthy feature is the convertible sofa, which can be converted into a large sun bed. And that's not counting the three sunbeds in the bow.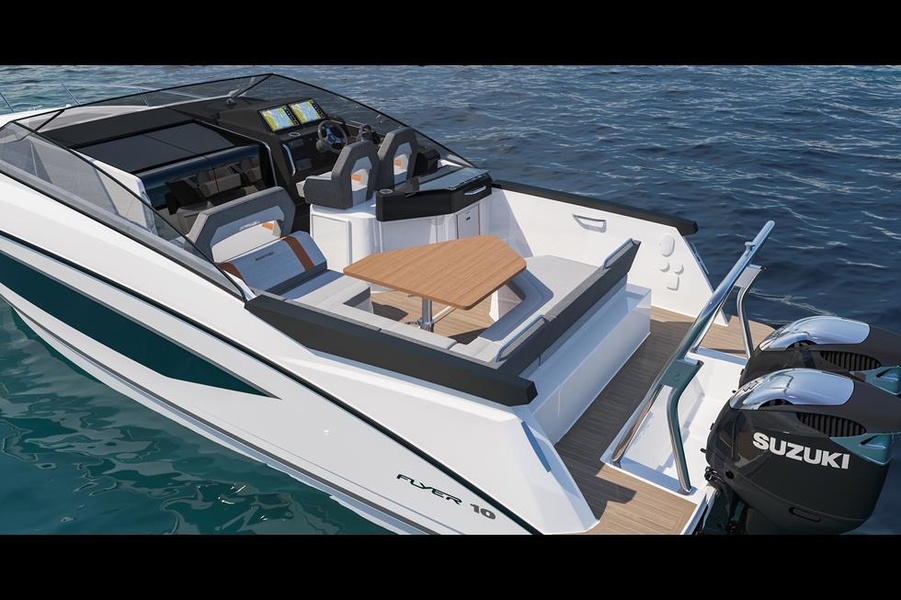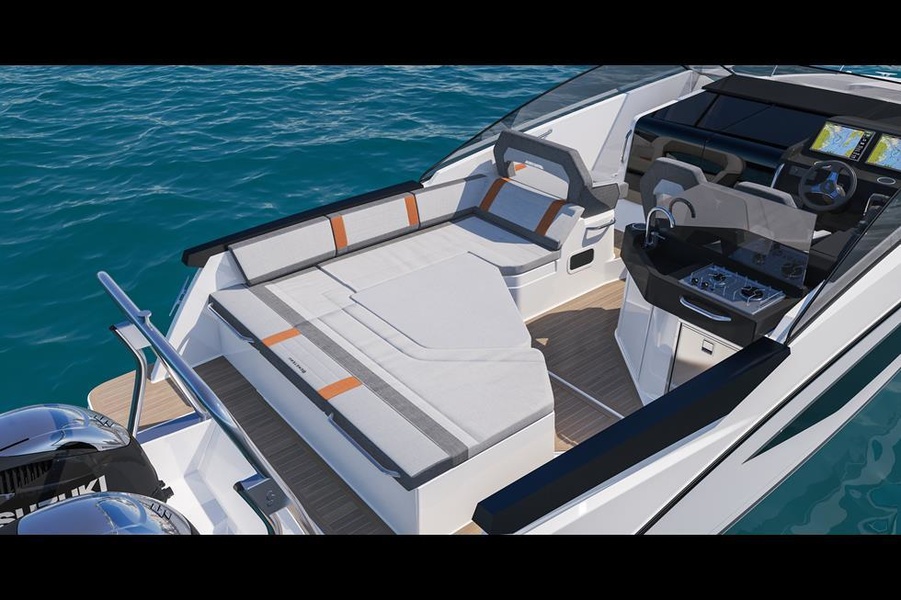 The kitchen area aft to starboard provides everything you need to prepare a full dinner, including a refrigerator, sink, two gas burners, stowage space, and even a small work area. A barbecue area is also available near the engines.
The cockpit can be covered with a removable roof made of awning or more rigid material.
Special attention was paid to safety. In particular, from the cockpit there is a direct exit not only on the swim platform, but also on a bow - through section of a windshield.