Last year was the last year for Beneteau's First range of sailboats. The company has decided that it will no longer expand this range. As of 2019, it will give way to new boats, which will be united by the name... What would you think? First Yacht!
Already during the Cannes Yacht Festival in September we will be able to see «the first of the First»- 17.1m First Yacht 53.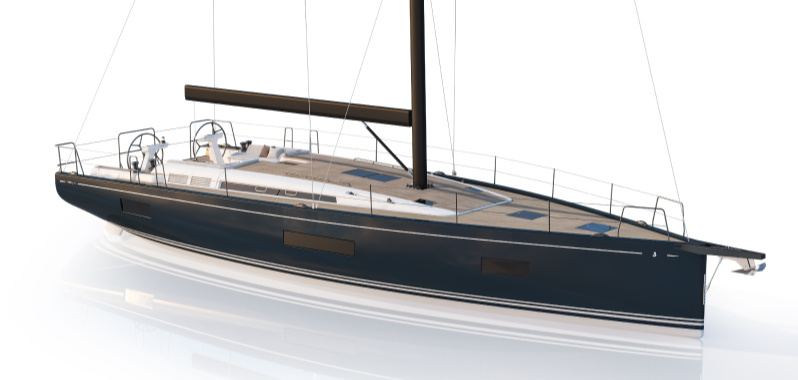 According to Beneteau representatives, this boat will be a perfect reflection of the company's new concept «avant-garde in shipbuilding».
At its widest point, the First Yacht 53 will be five meters from side to side. With a displacement of 15.5 tonnes the boat will have a draft of 2.5-3 metres. Roberto Biscontini, who has designed the naval architecture and exterior of the project for 30 years designed boats for the America's Cup «» . Beneteau notes that before the final solution for the First Yacht was born, the designer created and tested over 20 different virtual model variations in search of the ideal positioning of the centre of buoyancy.
The boat's sailing armament will consist of a mainsail and 110% jib with a total area of 168 square meters. The boat will be equipped with an 80 HP engine as standard, but this can be optionally replaced with a more powerful 110 HP one. The First Yacht 53 will carry 400 litres of fuel and 700 litres of fresh water.
The interiors were designed by Lorenzo Argento. According to Beneteau, the First Yacht 53 will boast good habitability. While part of the space is taken up by the garage for the tender, there is even room inside for a full-fledged lounge area.

«It is very clear that Beneteau wants to regain the title of builder of prestige sailboats, as it once was when the brand was just earning its reputation. This is the direction for the product strategy outlined by Beneteau CEO Gianguido Girotti»," Beneteau said in a press release.