Raymarine, the world leader in marine electronics, has announced the development of Raymarine DockSense, the industry's first artificial mooring assistant capable of recognizing objects and motion. The first users of the technology will be owners of French boat brand Prestige Yachts.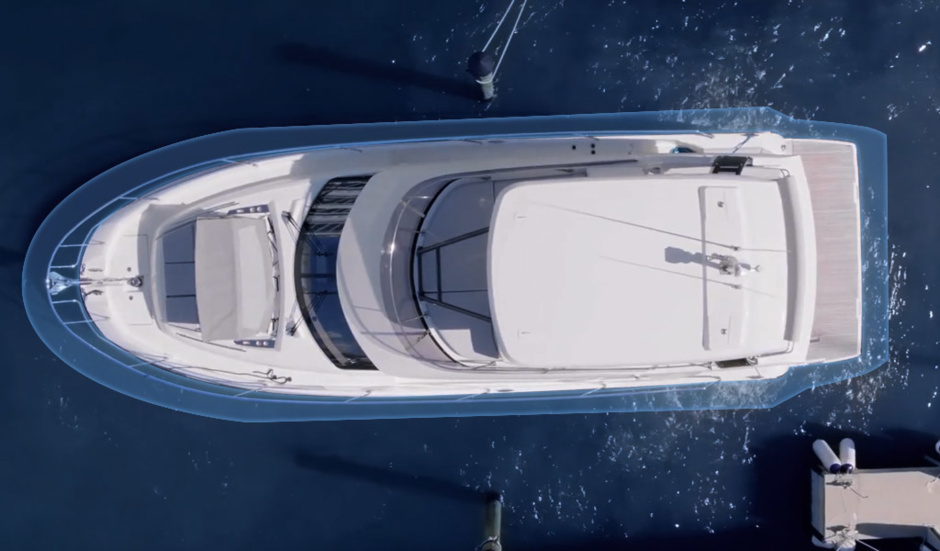 « Raymarine DockSense will allow future Prestige owners to feel confident when mooring. This technology is in line with our belief that in the future yachting will become easier and more accessible to a much larger audience»," says Erik Stromberg, Product Marketing Director at Prestige.
« » DockSense is a FLIR system that analyzes video from cameras as well as engine and rudder position information. Combined with «virtual bumper technology» around the boat, this allows the system to automatically correct the vessel's course and change the throttle position to avoid a collision and help the captain dock.

Besides the sensors directly on the boat, DockSense uses GPS and AHRS (heading and attitude determination system). Thanks to this, the system is able to take into account the strength and direction of the currents and wind.
DockSense will be equipped with a number of FLIR cameras, a central processor module and the DockSense App, which can be launched on the Raymarine Axiom navigation display. The system will integrate with advanced joystick-controlled propulsion systems.
VolvoPentademonstrateda working prototype of a similar system in Gothenburg , Sweden in summer 2018. However, as this mooring system will not be available in the public domain until 2020, it looks like Raymarine is going to be ahead of the competition and enter the market first. In addition, Volvo Penta is focused on a dedicated sensor installed on the berth, while the DockSense system«is autonomous».