The Russian capital is preparing to gather for the twelfth time on one platform more than 13 thousand representatives of yachting business. The annual boat show on the site «Crocus Expo» will take place in less than a month: from March 6 to 10.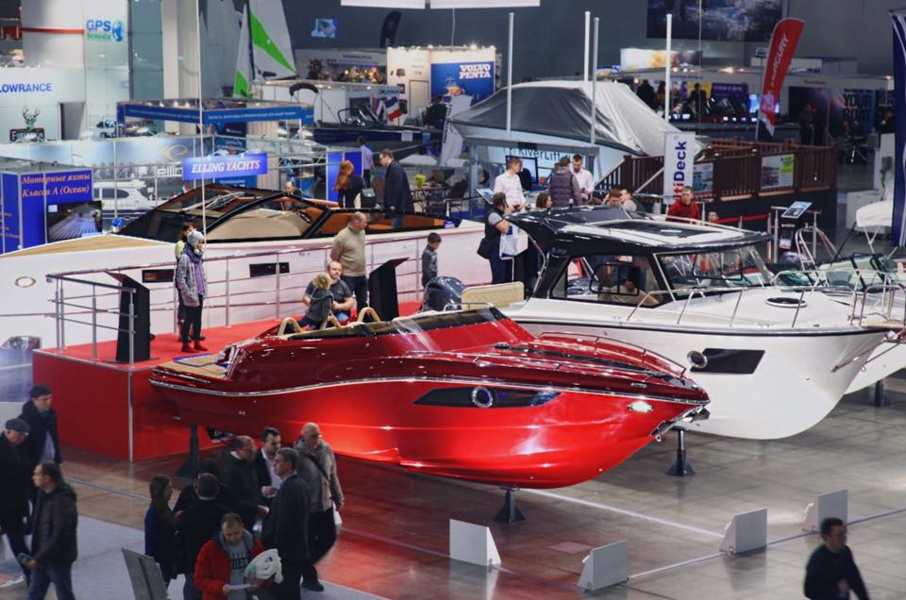 The organizers expect about 14 thousand people to visit the exhibition. If the forecasts are confirmed, it will mean that the event will be visited by 1 thousand people more than last year.
Over 150 companies from all over the world - Europe, USA, Tunisia , Turkey, South Korea, Japan and of course Russia itself - will have stands at 16,000 square metres. In particular the guests will be able to see products of Prestige Yachts, West Nautical, Yamaha and Mercury. For example, Galeon 500 FLY, a 16 metre motor gliding flybridge yacht will be displayed at the Smart Yachts stand. Also visitors will be able to see such popular models as Galeon 460 FLY and Azimut Atlantis 43.
Besides the exhibition of equipment novelties during the days of «Moscow Boat Show» in«Crocus Expo» a lot of thematic round tables, seminars, lectures and master classes will be held, also sportsmen performances will take place. The agenda of the business and entertainment programme includes discussion of the development of yachting and adaptation of foreign experience, logistics, design, problems of regattas and chartering in Russia. At the exhibitors' stands the guests will be able to get individual advice from specialists on all the issues of interest.
This year for the first time the exhibition will introduce six new thematic sections at once: tourism, brokerage, air transport for tourism and sports, equipment for fishing, clothing for water sports and rescue equipment.