The superyacht DreAMBoat has left Oceanco docks in Alblasserdam (Netherlands). And not an ordinary one, but a landmark.
This project with the working name 2950GT marks the 33rd hull in Oceanco's glorious 33-year history.
A beautiful number for a company that has been building megayachts since 1987.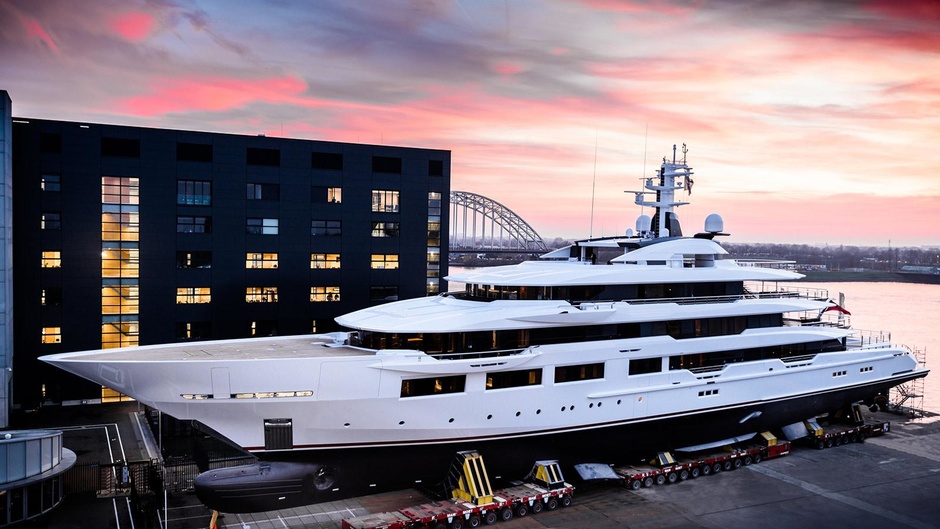 This hull is a 90m which will be delivered to her owner this summer and will be put on sea trials.
The DreAMBoat's hull is in steel with an aluminium superstructure that has unusual side ledges in the spirit of the Italian concept She. We also notice the original cutouts in the bulwarks.
DreAMBoat is the first collaboration between Espen Oeino and Terence Disdale. She features large windows to guarantee stunning views from the side and fills the interior spaces with natural light.
«A yacht with clean lines, minimalist forms and a holistic design», is how Espen Oeino, who is responsible for the exterior, describes Jubilee.
The Norwegian is used to being involved in large projects as he has designed more of the world's top 100 superyachts than any other designer .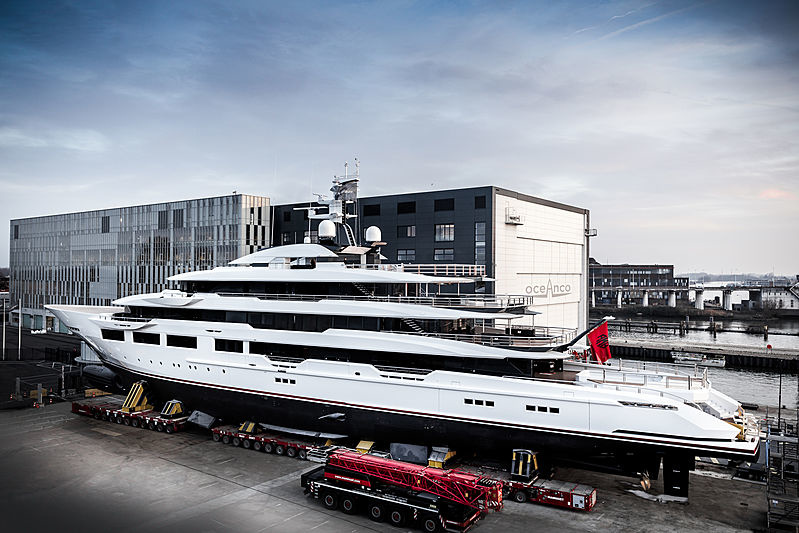 Aft on the main deck is a large swimming pool. There is also a semi-enclosed sun deck with Jacuzzi and numerous seating and relaxation areas for 23 guests. In addition, a separate hot tub is located on the owner's deck. The mast, like the canopy it supports, is made of carbon fibre.
In keeping with his principle of not embellishing what doesn't need to be embellished, Terence Disdale has given the interior a chic, but not sugary feel. Natural wood, limestone flooring, semi-precious stones, leather and mother-of-pearl... It seems that absolutely everything is made to order - from lamps to pieces of furniture.
Dan Jackson , customer representative, confirms this: « Some clear instructions from the owner were».
The speed capabilities of this immense superyacht can be taken for granted, as she is equipped with two powerful MTU 20V 4000 M73L engines (4,828 hp each).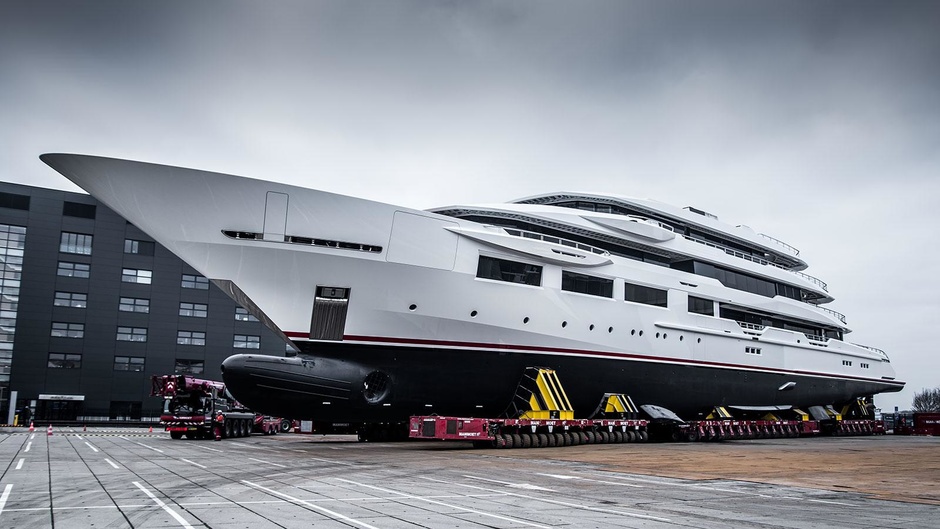 In addition to the DreAMBoat, Oceanco is currently working on several other yachts - the 109m Y720, the 125m Y721 and the 117m Y719, also known as Project Acquaintance. The first two are due for delivery in 2021 while the last one is to be completed next year.
It should be noted that earlier at the Monaco Yacht Show 2018 a DreAMBoat of similar length and closest relative named DAR (ex Project Shark) made her debut.