The Spanish shipyard Astilleros Armón in the Galician town of Burela has launched a 66-metre support vessel in the catamaran class.
The news so far raises more questions than it answers.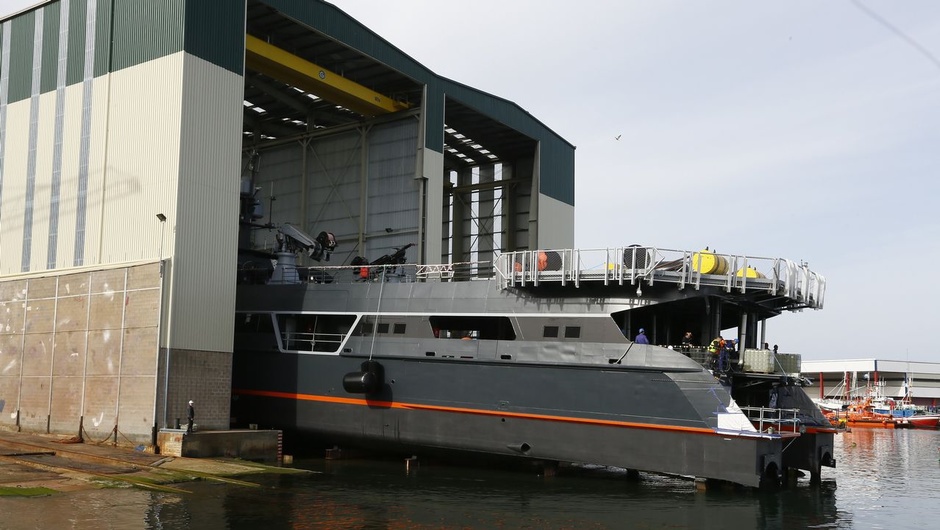 Rumor has it that Hodor is the support vessel for the 87-meter superyacht, but the name of the latter has not been reported.
About the catamaran itself, 14 meters wide, with a draft of 3.1 meters and a tonnage of 1,250 register tons, we know the following.
It is built entirely of aluminium and is powered by two 3,328 horsepower MTU engines. With them the maximum speed is 22 knots. The boat meets the requirements of Lloyd's Register.
The Hodor is ready to carry a submarine, several small vessels on board. The quantitative composition of the crew is 17 people. There is a decompression chamber for divers and a helipad on board.
The shipyard does not provide photos of the catamaran, but several «spy» photos and even videos can be found on social media.
There is no reliable information regarding the owner of Hodor either. Supposedly, he is a certain notorious American businessman from Las Vegas.
«Not taking into account helicopter, submarine, tenders and all other» ballast, the cost of catamaran could easily exceed $12 mln. She will be sailing under the Cayman Islands flag.
The Hodor will spend the next few weeks in the waters around Burela, during which time the final work will be completed and the mandatory sea trials will be conducted.