The first hull of the new 32.8m four-deck Custom Line has touched water at the Ferretti Group superyacht yard in Ancona, Italy . The boat is the second member of the line with a design by Milan-based naval architect Francesco Paszkowski.
The boat is due to be unveiled in June and will be presented by the shipyard during the Venice Boat Show in a private presentation which will be reserved to a select few owners.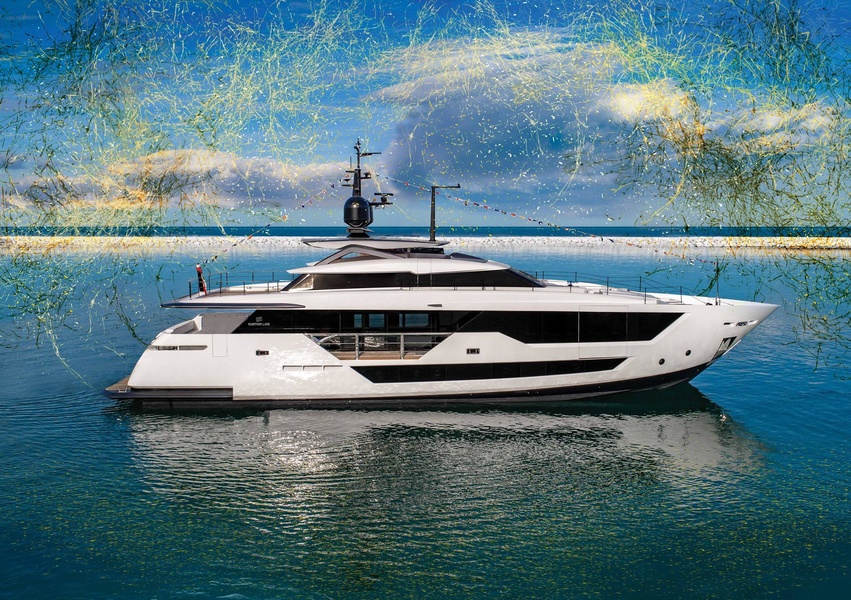 The general public will be able to see the boat in Cannes in September.
Custom Line 106' is the result of Paczkowski's close collaboration with the Ferretti Group's technical department and the strategic product committee, headed by designer Piero Ferrari.
« The sailing and aesthetic qualities of the Custom Line 106 are unsurpassed, because the boat has been created thanks to the inspiration and guidance of very talented people. It is the only way we can be sure that the specific wishes of the owners and their families are respected. At the same time it allows us to start creating yachts that are guaranteed to become a new word in their class»," says Alberto Galassi , CEO of the Ferretti Group, which owns Custom Line.
Custom Line calls Project 106 «a jewel» and«a phenomenon» of the new range.
« She embodies a new frontier of perfection: scrupulously clean lines, spacious cabins breathe sophistication and offer unparalleled levels of comfort for the owner», according to the shipyard.
The design of the boat's exterior and interiors is minimalist, achieving seamless transitions between spaces and a sense of unity and architectural balance.

«The interiors on the main deck are literally bathed in natural light thanks to large floor-to-ceiling windows»," add Custom Line.
Maximum width of the Project 106 is 7.4 metres with a total area of 220 square metres. Four guest cabins (including two VIPs at midships) and three crew cabins are available for accommodating guests and crew on the lower deck. A spacious, full-beam master stateroom is located forward on the main deck. There are six en-suite bathrooms, with an additional three for the crew.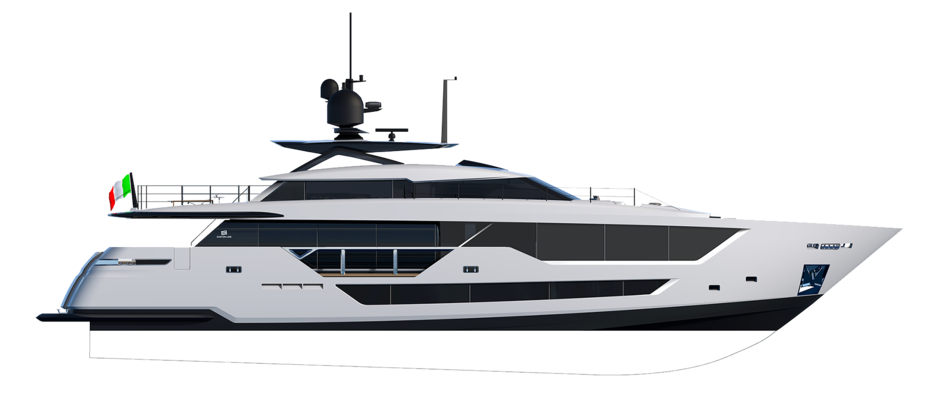 At the heart of the yacht is an MTU 16V 2000 M86 engine with a power output of 2217 hp.