Italian custom superyacht builder Rossinavi at the Palm Beach Boat Show has unveiled a new superyacht series called Infinity, designed by FulvioDe Simoni . The «Infinity line» consists of four models following the same design style - high straight bow and low stern.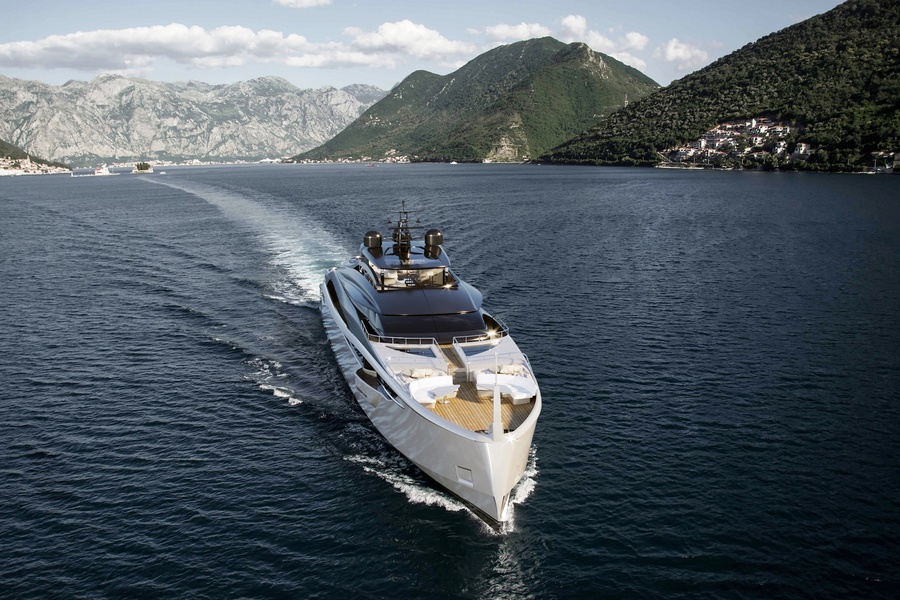 Model sizes start at 42 metres and go up to 70 metres. They are the Infinity 42, Infinity 50, Infinity 59 and the flagship Infinity 69. Large open spaces and «fast» displacement type displacement hull from Arrabito Naval Architects are characteristic of all «Infinity» yachts, regardless of length.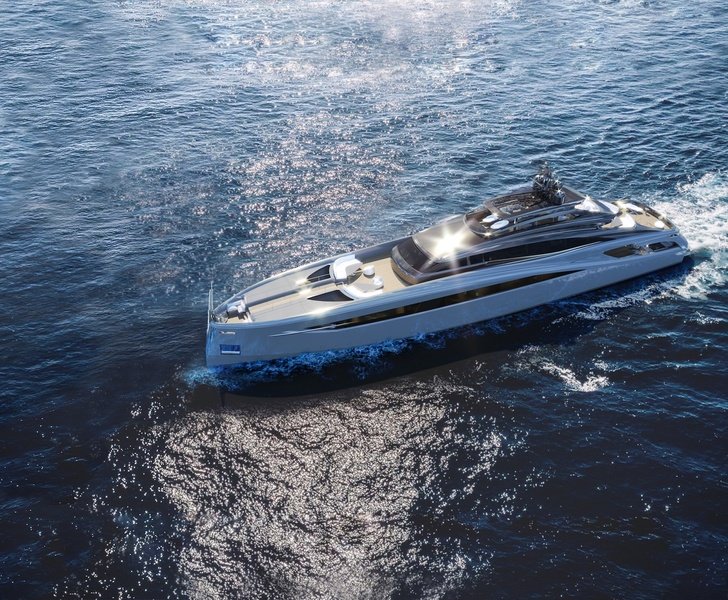 The family is fuel efficient and stable, with minimized rocking and no chance of getting seasick, even in rough seas, which allowed the designers to place the master suite on the top deck without any worries.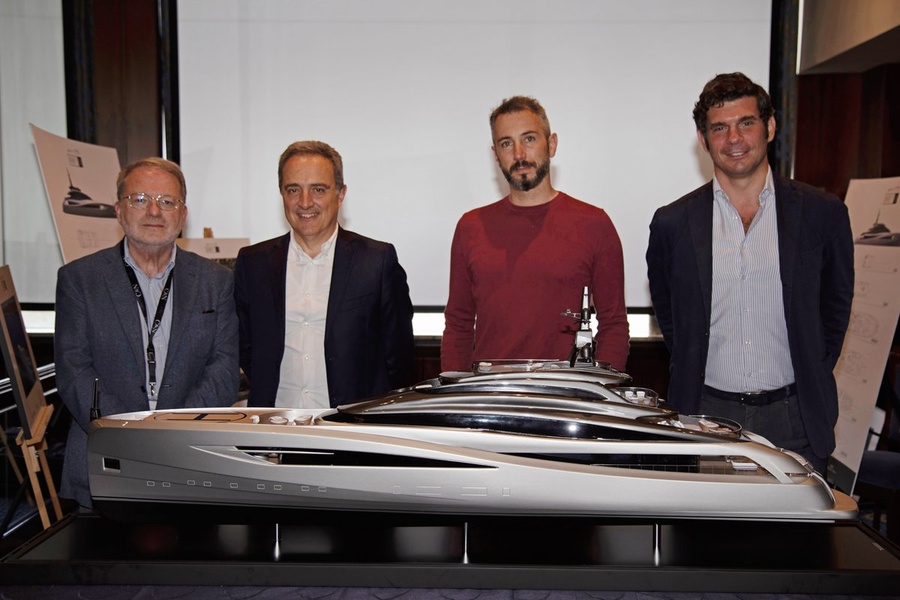 «I wanted a boat with a sporty, unique design but with the same interior volume as the more traditional yachts»," says Fulvio de Simoni.
Federico Rossi , Rossinavi's chief operating officer, adds:«With the Infinity line we wanted to overcome the difficulties of creating vast entertaining spaces where sporty design serves as a constraint in this endeavour».
With a shallow draft ranging from 2 to 2.75 metres, infinity series yachts will be able to sail in shallow water areas such as the Caribbean and the Bahamas.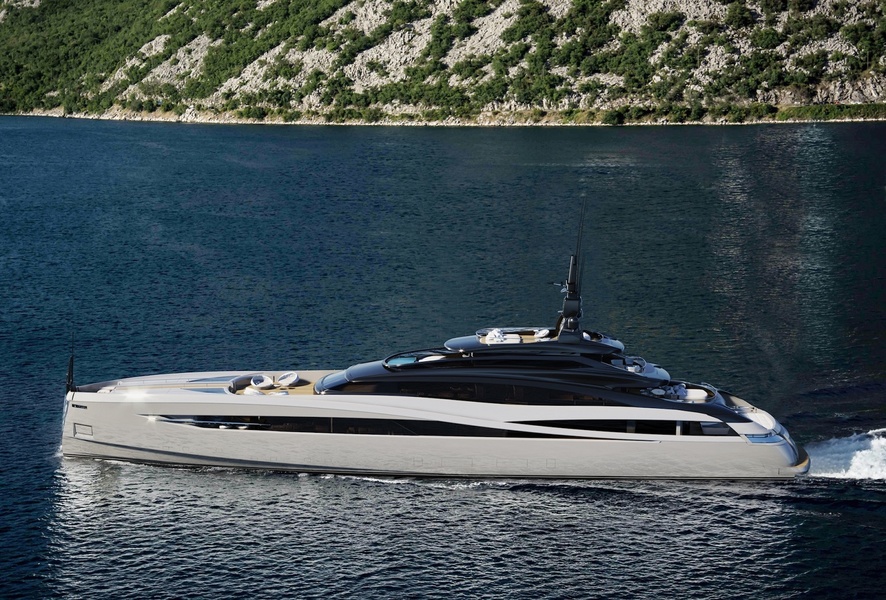 «Powered by twin MTU engines, the 42-metre» infinity can reach a cruising speed of 19 knots and a top speed of 21 knots. The rest of the boats in the series will be a bit slower for sheer size. She offers roomy garage for tenders and a master suite comparable in size to the owner's quarters on the Infinity 50 with internal volumes slightly below 500 BRT. The top model of the 69m series is also notable for having an additional covered deck.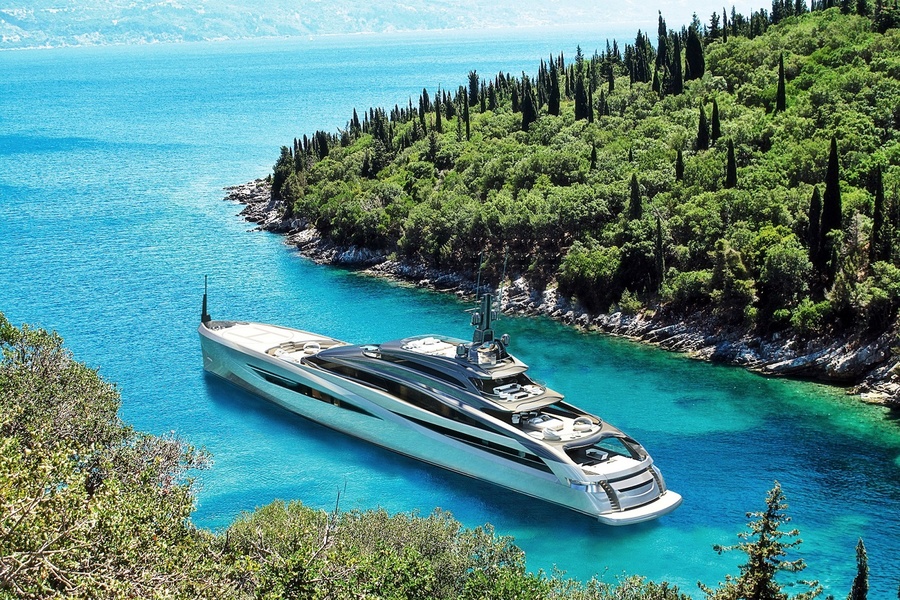 The yard is promising to complete the Rossinavi Infinity 42 in 17 months from the date of ordering, while its 50m sister will take 22 months.