PhilippeBriand has unveiled a 90-metre SY 300 sailboat concept. The 1550-ton traditional ketch is designed to surpass the speed characteristics of existing sailingmegayachts while maintaining aesthetic appeal and maximum comfort on board.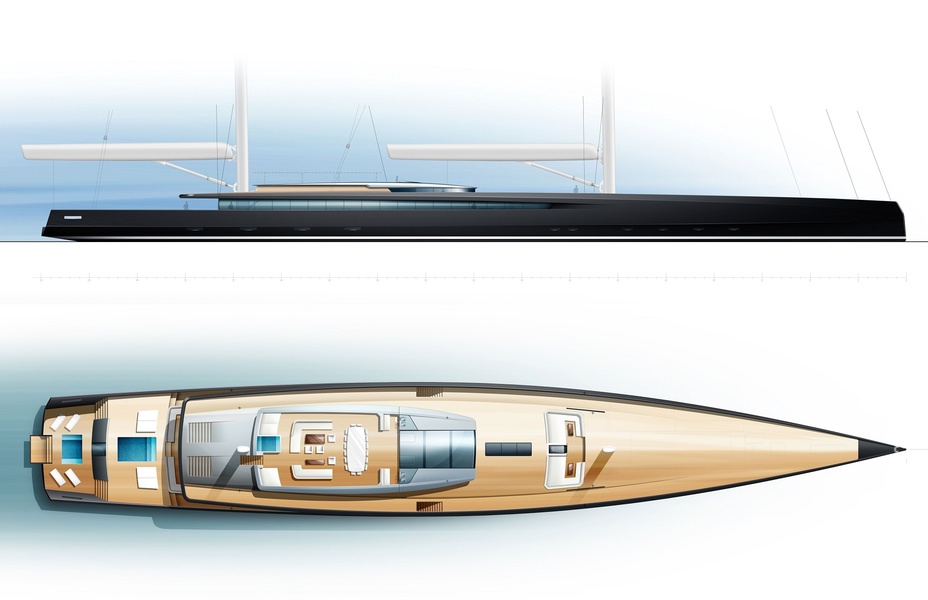 «Unlike many other such boats that are actually motor yachts with sails, the SY 300 is a true,» authentic sailing boat, emphasizes Briand.
The SY300 promises to be a true class leader «green» megayacht. Thanks to her good hull hydrodynamics, her water turbines - hydro generators - produce noticeably more energy by volume, which is then stored in the onboard batteries. Operating even at 50% of their maximum capacity, water turbines can produce as much power as a traditional 500 kW diesel generator, maintaining speeds at 15 knots. In ideal weather (wind) conditions, the boat will have a top speed of over 20 knots.
Many of the ideas incorporated in the new design are derived from the experience Philippe Briand gained during the design and construction of the 67m Vertigo and the equally iconic 73m Sybaris.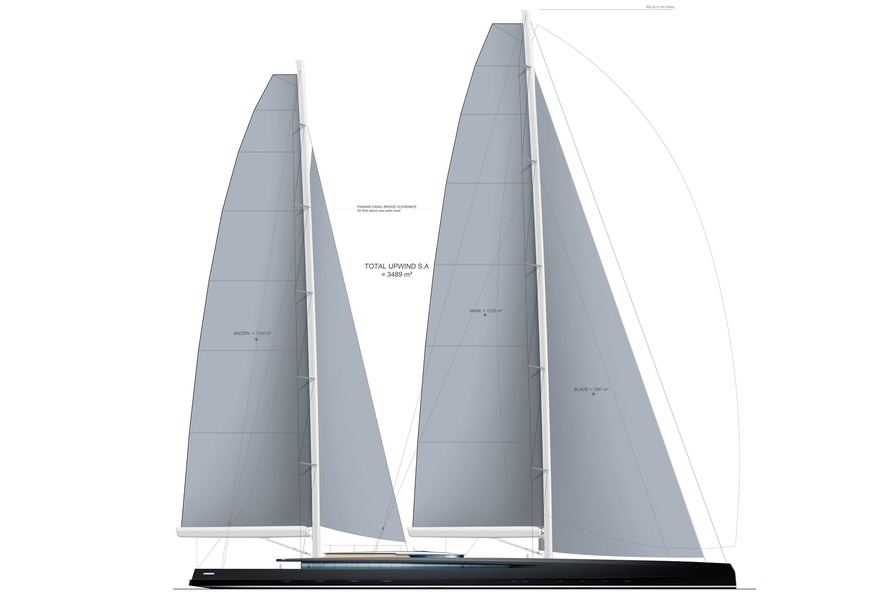 Briand prioritised performance over boldness of form. Not surprisingly, he has chosen a traditional rigging with two carbon-fibre masts and a hull with a reverse bow. The mainmast height above the waterline is 95.3 metres with a total sail area of 10,160 square metres.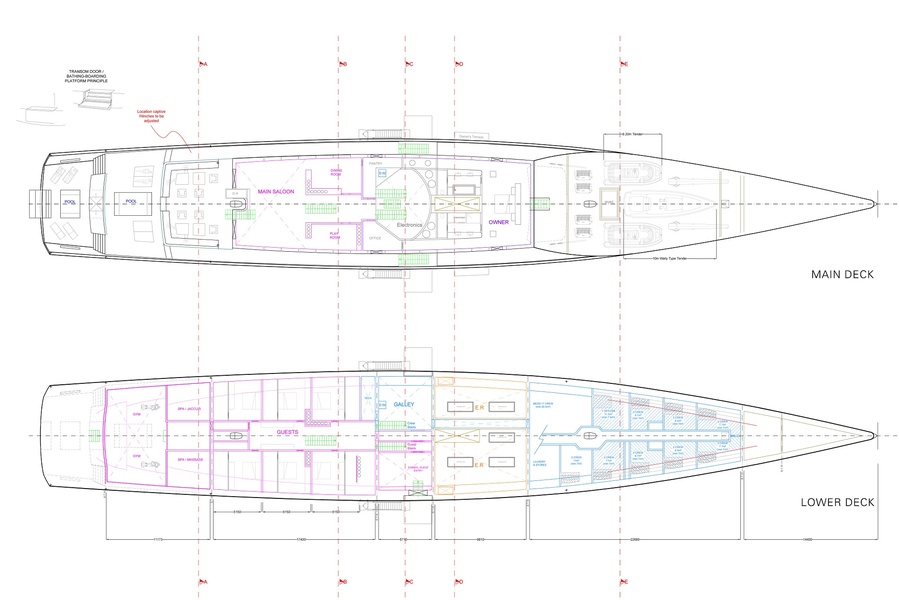 Her waterline length is 78 metres with a maximum width of 14 metres. She features three decks with plenty of seating areas, the most prominent of which is the 112 square metre flybridge on the flat-top superstructure. In its centre is a huge dining table seating 16 people, which can be covered by a bimini tent.
Drawings of the SY 300 give an idea of the spacious owner's suite on the main deck with en-suite bathrooms, office and terrace. From the ship's generous full-beam saloon, one door on the port side leads into the dining room and a door on the starboard side leads into the game room.
Six guest suites are located on the lower deck. This area also includes a gymnasium with sliding doors and steps leading down to the aft swimming pool. Interestingly, each of the three decks has a separate pool with sun loungers.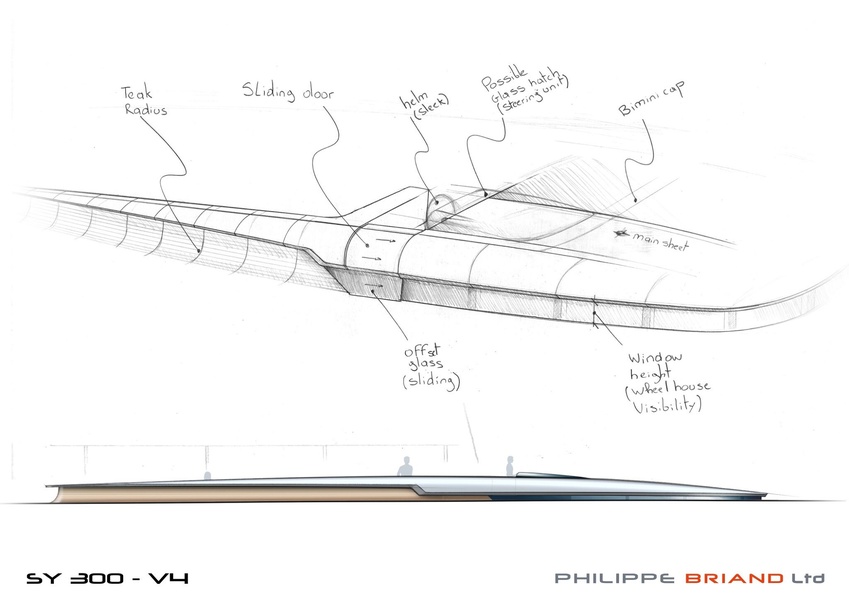 «I'm a purist in the shower. Philippe Briand always has his 'golden rules', which include balance and efficiency; from the ocean-going solo sailboats on which I raced to victory in my early career, to the world's most famous sailing megayachts. The design of the SY 300 is in the true spirit of sailing»," comments Philippe Briand.