The keel laying ceremony for Project Cosmos, an 80m aluminium superyacht, took place on 14 May. The exterior design is by Winch Design and the interior design is by Sinot Exclusive Yacht Design.
According to Heesen CEOArthur Brouwer , when built Cosmos will not only be the flagship of the Dutch yard, but also the longest aluminium yacht in the world. Cosmos will be ten metres longer than Galactica Super Nova (2016), Heesen's current flagship, and 50% more spacious inside.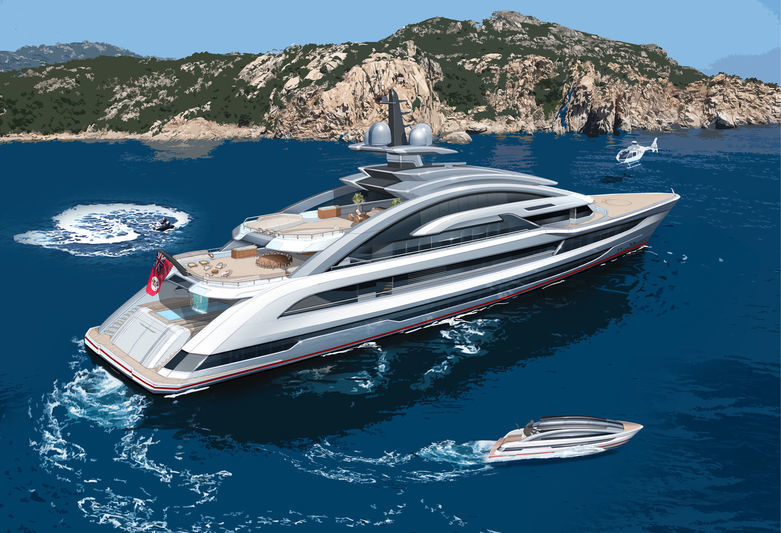 «A key feature of Cosmos will be a special patented hull form with a» spine that will enable the boat to accelerate to 30-32 knots.
There can be no doubt as to the veracity of such a statement. In 1988 the yard had already built e.g. a 44-metre Octopussy with a top speed of 32 knots, so the company has a lot of experience in building high speed boats.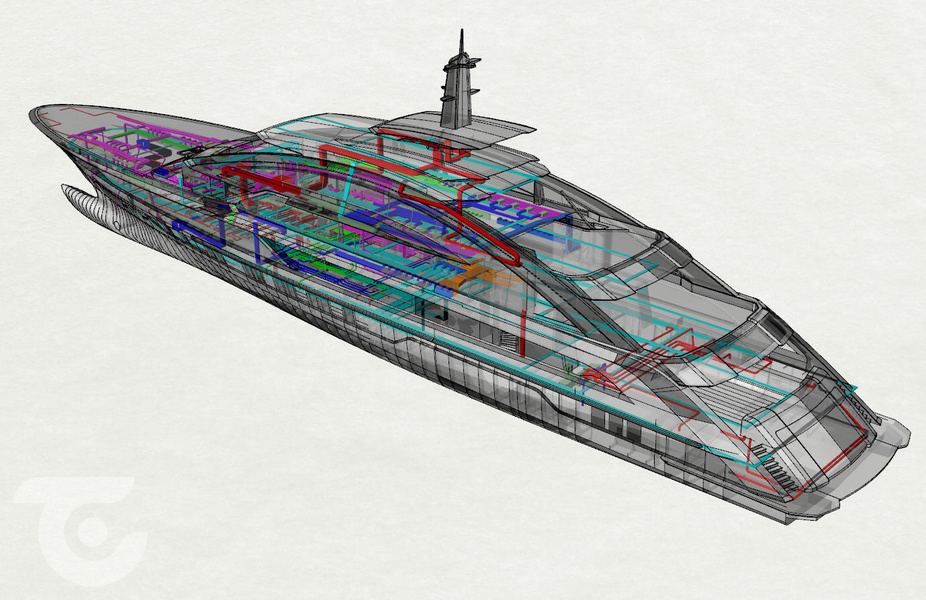 The new design comes from three years of research and testing that Heesen has been doing with Van Oossanen Naval Architects since 2016. A 3.7-metre model was built for them.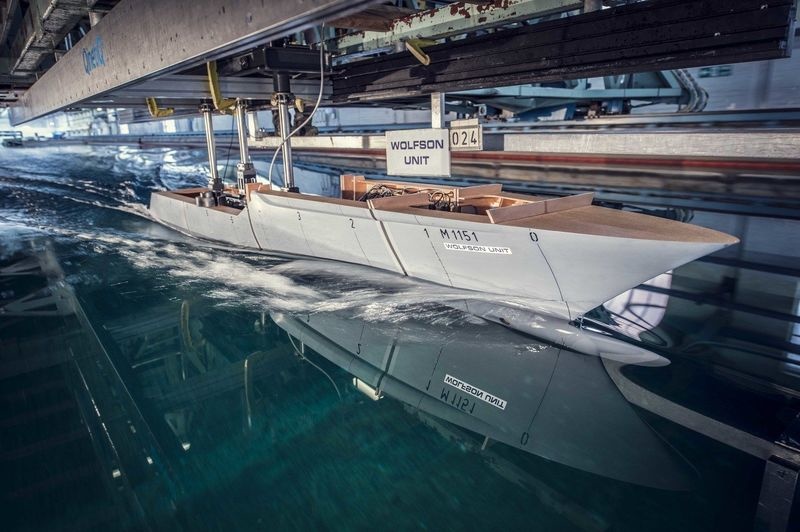 The «spine» is a narrow quadrangular «cage», which runs parallel to the bottom from the bow to the stern.
Combined with the reinforced hull and deck sections «the spine» provides rigidity without adding weight to the vessel.

Four MTU 20V 2000 engines will propel Cosmos. Together, they will produce around 19,000 hp. All four engines will be needed to achieve maximum speed. In cruising mode, when not needed, two engines will be limited to save fuel.
Thanks to the Rolls-Royce Promass system, where rudder and propeller are combined into a single hydrodynamic unit, the boat will be manoeuvrable and engine energy will be optimally used. The rudder optimizes the propeller flow, resulting in a 2-6% increase in efficiency. The 1:11 scale rig has also been tested at the Rolls-Royce Hydrodynamic Research Centre in Sweden.
Construction of Cosmos continues Heesen's streak of two incredibly successful years, during which the company has launched seven boats from 47m to 57m and nine yachts up to 80m.
«We are not standing still. Currently we have 12 boats on order. Seven of them are being built on spec, that is, without a prior order»," says commercial director of Heesen, Mark Cavendish.
This approach - which begins design before a buyer is found for the boat - will allow Heesen to halve the time taken to hand over the finished boat to its future owner. In particular, the waiting time for Project Cosmos will not exceed 300 days (less than 10 months).
In fact, Cosmos already has an owner. The shipyard made a deal with him in early March 2018. When the boat is ready, it will find on board a helipad that can be turned into an open-air cinema if desired, a transparent elevator for climbing from thethe lower deck onto the sun deck, a seven-meter pool with a glass bottom, current and waterfall, and a custom-designed limousine tender designed by Winch Design. Cosmos has room for 12 guests in four staterooms on the lower deck, a VIP cabin with an enclosed isolated studio on the bridge and the master stateroom forward on the bridge. There are 11 cabins for 19 crew members.