The next round of the National Sailing League was held on June 14-16 in NizhnyNovgorod. Ilya Polishchuk's Calipso crew from Tuapse was the best among 20 teams in eight starts.
«On the whole we liked the stage very much. Good wind, more or less steady. I think, it was a good wind for the river. Current ... Well, current is the same for all», - summed up Polishchuk.
The team was only one point ahead of the representatives of St. Petersburg Yacht Club Academy under the leadership of Anna Basalkina who came in second place. It is noteworthy that the team from St. Petersburg managed to win the gold medal with a reduced crew. Vitaly Gallo, Artem Sudakov and MaksimBerdnikov were on board together with their mentor.

MikhailPoslamovsky's CSKA team, which was among the winners for the first time this season, got the bronze medal.
«I'm happy! I am very happy. I am overwhelmed with excitement. I did not expect that I would get on the podium this season. It just happened. We worked hard, I think we deserved it»," Poslamovsky shared his emotions.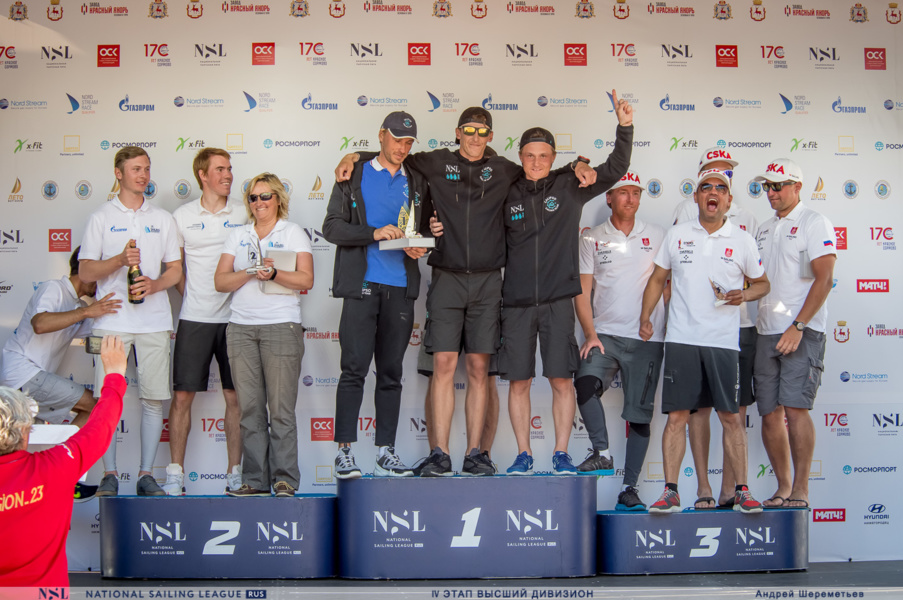 Valeria Kovalenko' s ArtTube RUS1 and Alexandra Peterson's NAVIGATOR Trem took fourth and fifth places.

The main struggle at the regatta unfolded in the third and final day of the competition. In the first day there were at least seven races, but the second day, because of the finally decreased wind, it was possible to hold only one. In total, the teams were off to the start 21 times. In terms of windlessness Nizhny Novgorod «surpassed even the third stage in Kazan».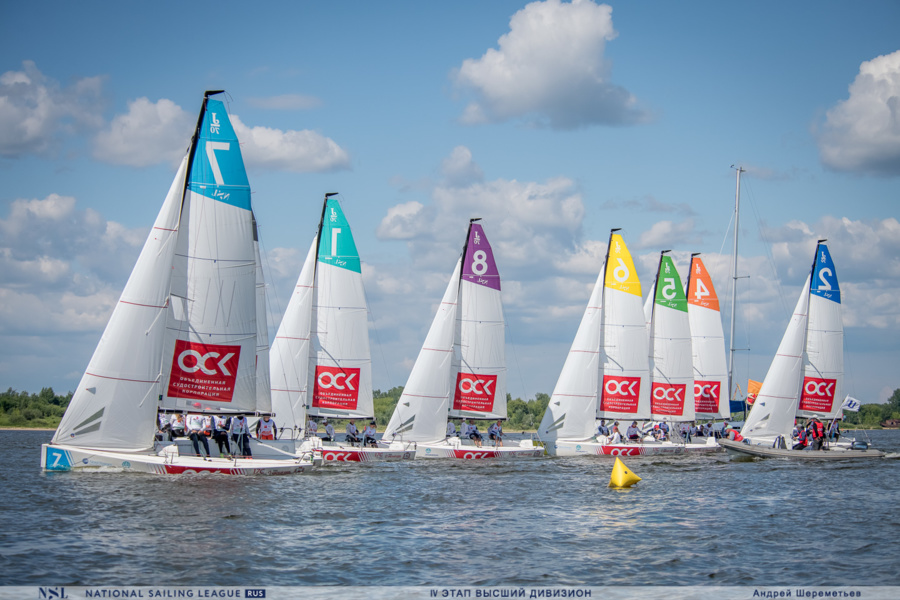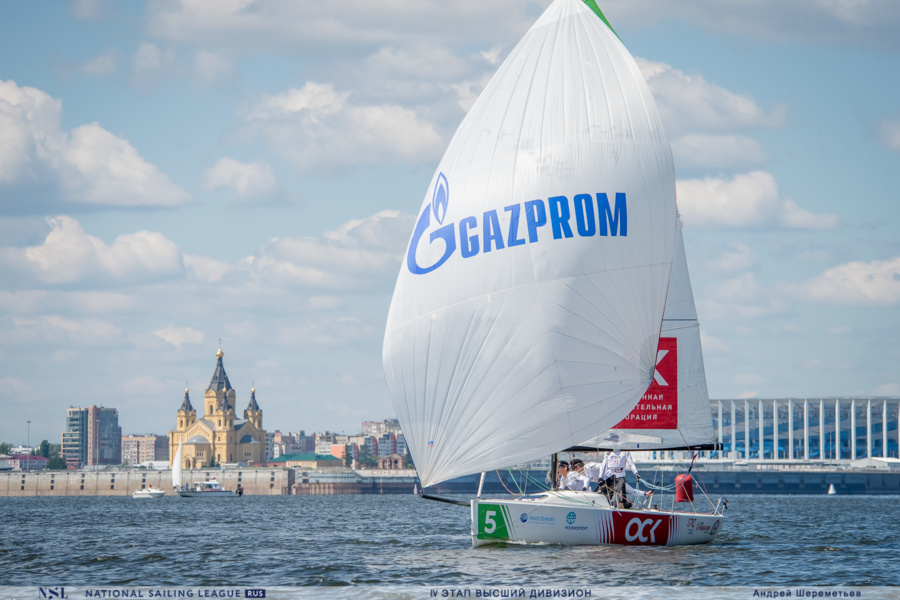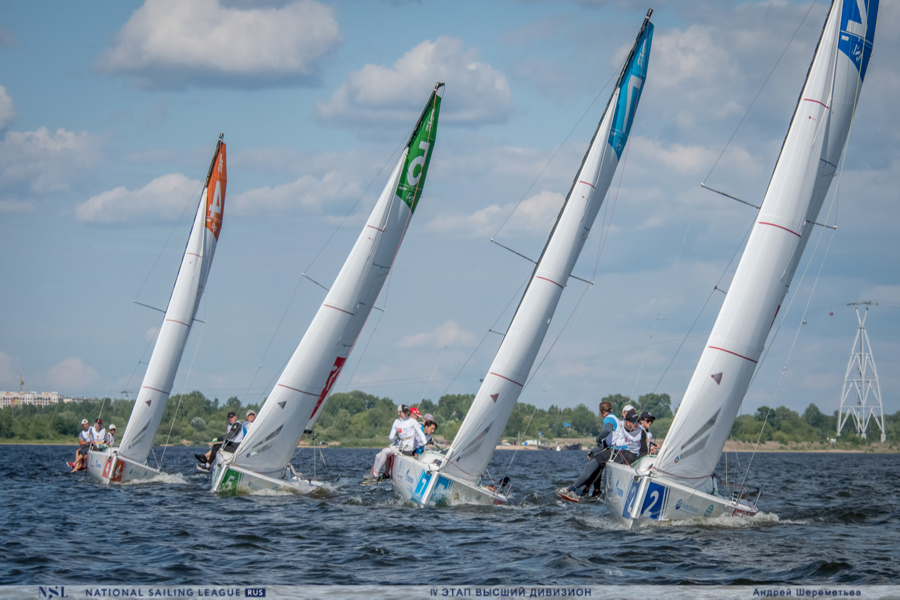 In spite of an unenviable 11th place in Nizhny Novgorod, the Chechen team «Akhmat» after four stages is still the leader in the overall standings of the top division.» It is followed by the crew of Sailing Academy of St. Petersburg Yacht Club which «pushed down Black Sea from Sochi to third place. Calipso, the winner of the current event, is only sixth.
From June 21 to 23, Nizhny Novgorod will host races of the Premier division, and then the teams will go toSt. Petersburg, where the fifth round of the League competition will be held on July11-14.