The British yachts Discovery have until recently been relatively unknown to the general public. «The makers of these unassuming in concept and execution boats took a relatively easy way from the start, using well known boats of comparable length (») as an example. When I first saw the first specimen of Discovery 50 at the journalist's test in Kaus five years ago, I could not refrain from exclaiming in amazement: «That's the Contest 50 !»
And indeed, the yacht very carefully - even in details - repeated the appearance of the famous progenitor.
Personally I think his Contest 50CS one of the best 50-footers in the world for detail and care (of course, the best in its class - in the category, say, performance cruiser has its own leaders). Therefore, not very surprised by such "information diffusion" (copyright Yury Sitnikov
).
« Yes, we have studied the Contest yachts very thoroughly, believing them to be the best on the market," Nigel Stewart, one of the managers of Discovery Yachts, agreed with me then. - For the initial entry into the luxury segment it is very important not to poke the buyer's eyes with radical novelty, you have to wait until the consumer gets used to the brand. Then you can change something».
And the first five years, the company strictly followed this strategy, first placing on the market Discovery 55 - again,
a very thorough replica of Contest 55CS, then Discovery 67, in the lines of which some originality had already become apparent. And now - a radical new product!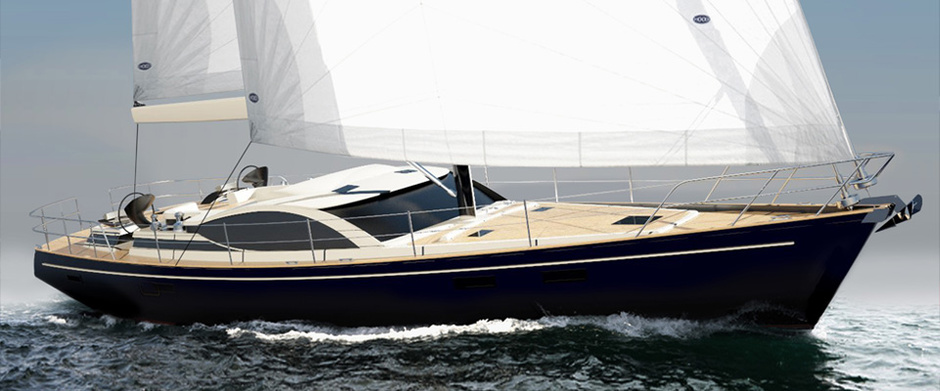 Developed by the famous
by Ron Holland
Discovery 57 - now even in the size range of the company's aspiration to «not be like everyone else» - stands out clearly from the range «long-distance cruisers», no matter how it can be equipped. The appearance of the boat is unlike that of a Contest or a Contras.
Oyster
Contest
,
Najad
or
Hallberg-Rassy
. And why is that?
Because Ken Freivokh, the interior and exterior designer, was not content with the styling of the Contest but rather with the interior styling of the houseboat. Ken Freivokh, the man whose name is most closely associated with superyachts, has proven that he is not wasting his time designing a unique and unremarkable yacht of rather modest size.
True, we can not say that in a number of his stylistic decisions Discovery looks, perhaps, too radical - just look, for example, as a braggy decorated rudder posts!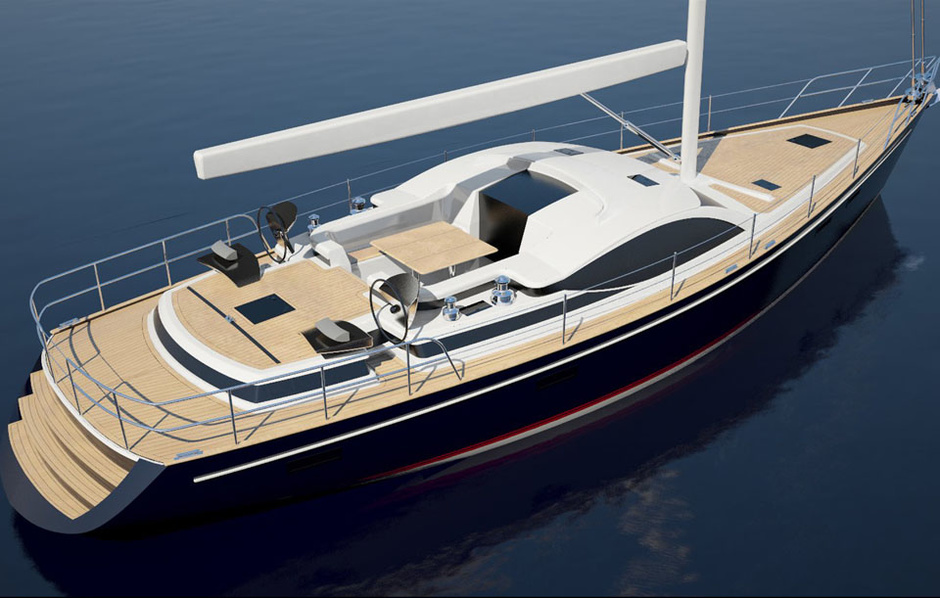 I am not sure that they are so well suited for a yacht of the high seas.
But the customers themselves seem to think otherwise. In the three months since the launch of the new design, the yard has already received three orders for her.» Given the very modest scale of this «genuine British manufacturer and the considerable prices of its yachts («in quality we are much better than Oyster and cost almost the same»!) such a demand can even be dubbed frenzied ...