No sooner had the founding fathers of XO Boats, Sakari Mattila and Erkki Talvela, returned to their home harbor than the first fruits of their work were not long in coming. The duo has officially announced a new lineup, or to be more precise, a limited number of cases, based on which different modifications will be produced. The same philosophy was successfully applied for Axopar , which, like Aquador and Paragon Yachts, is owned by Sakari Matila.
This strategy is expected to revolutionize the aluminum boat market and to offer a wide range at a competitive price.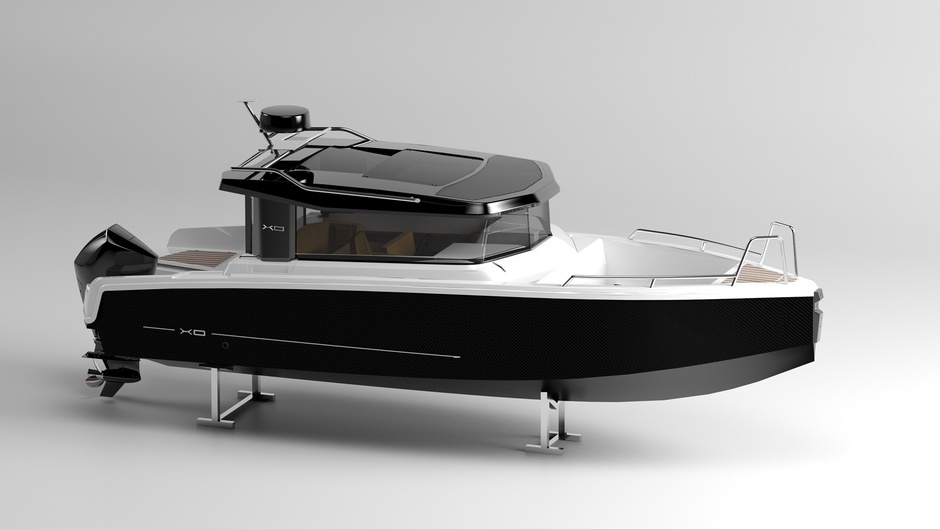 The first of the new offerings is the XO 260, designed specifically for harsh sea conditions. It's like a construction kit, as you can essentially build four different boats around its 26-foot hull: Open, T-top, Cabin and DFNDR.
The younger 260 in the new XO lineup replaces the previous generation 240, 250, and DFNDR at the same time. Despite the increased size, the prices haven't crawled upwards and look quite competitive. For example, for the 260 Cabin with 225 hp Mercury outboard engine will ask €89,000.
It is important that the new XO will not only be longer, but also wider, which will have a positive impact on stability and provide more space on board.