Yacht Club Monaco Yacht Club is determined to keep up with the times and, following the trend to the trend towards electric boats, has announced the development of an electric catamaran. Plans for its development were announced at the recent Monaco Solar & Energy Boat Challenge, where, In addition to the eco-yacht races, there was also a business program. The event was graced Albert II himself was on hand to grace the event. His Royal Highness and The event was graced by the presence of His Royal Highness Albert II himself.

Fully aluminium 11.5-metre catamaran is being designed by EspenØino (Espen Øino) based on a design Dario Calzavara Dario Calzavara.

Eco-friendly multihull will not only serve the eco-friendly multihull will not only serve as a judge's boat all the regattas organized Monaco Yacht Club, but also to moonlight as a boat for whale watching and sightings whale watching.

Scientists have proven that these marine mammals cannot tolerate noise from ships because it, being of the same frequency range, interferes with acoustic communication between them.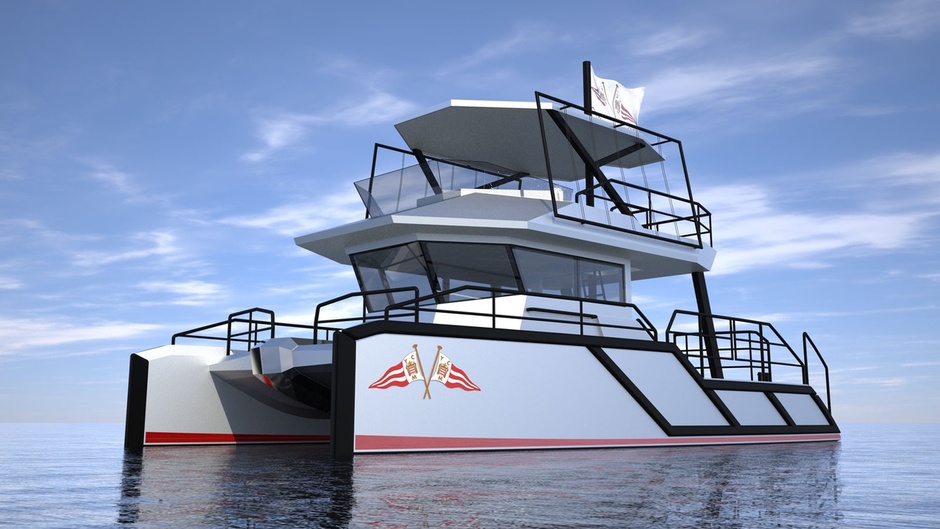 Equip the vessel will be equipped with two electric motors YASA 100 kW. Maximum speed speed will be 17 knots. Range the authors of the project prefer not in nautical miles, but in hours. So, at a cruising speed of 15 knots. the maximum possible travel time would be three hours. hours.

« The Monaco Yacht Club already has three electric tenders. We use them to supervise the kids who are in in the sports section, and we use them the events we organize. But this boat is part of a much more ambitious project. If we're going to to position ourselves as one of the one of the world's yachting capitals, we have to take the initiative»," explains Bernard d'Alessandri . d'Alessandri, CEO of the small principality's yacht club.
Interesting, the original plan was to be limited the solar panels on the roof, but later it was decided to do sails and hydrogen self-generation systems. Hydrogen will probably be extracted from seawater by means of on-board power generators.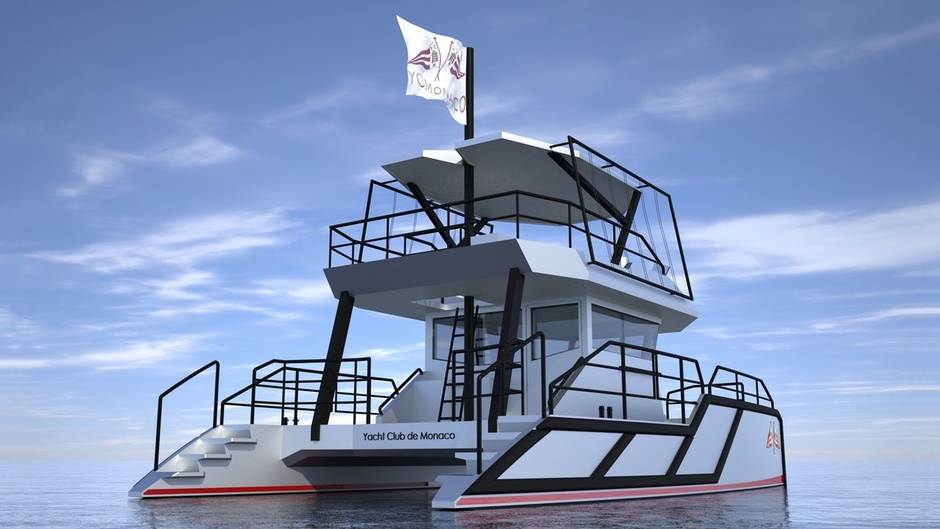 As for . the layout is not yet known. All that is known is that the catamaran is ready for up to 12 guests.

The launch electric submarine is planned for 2020. More details are expected by the end of this year.