Garcia Yachts, famous for building such superyachts as the 26m Meliti and the 24m Annka I, has started work on the first hull of its flagship Exploration 60.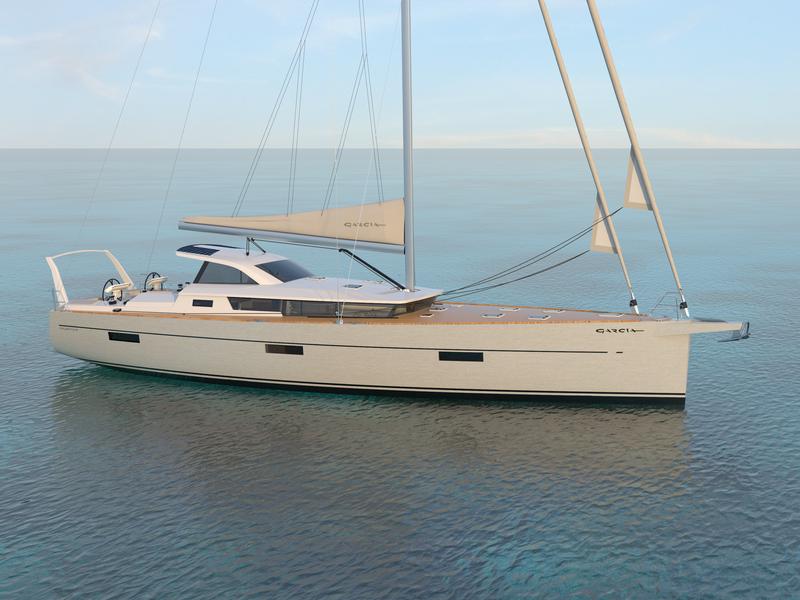 The first Exploration 60 has been commissioned by a Dutch family with dreams of sailing to the most remote parts of the world.

«Our flagship will open up a new dimension of sailing explorers,»," promises potential buyers at Garcia Yachts.
These larger 19.5m all-aluminium open seas cruisers come after the success of the Exploration 45. Their design was developed by Garcia Yachts in collaboration withIsabelle Racoupeau (Berret Racoupeau Studio).

The sugarscoop transom offers even more versatility in the cockpit area, serving not only as a comfortable boarding platform, but also as an outdoor seating area with areas for swimming and sunbathing.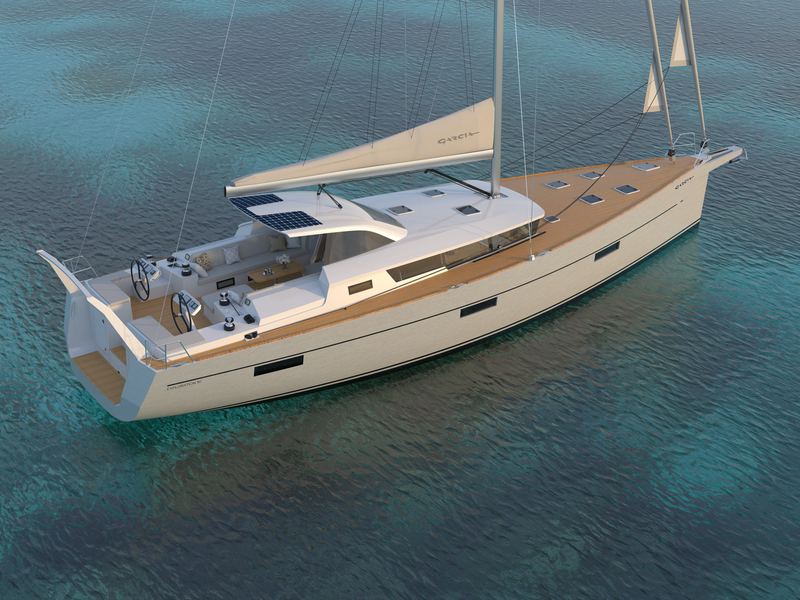 Solar panels and a wind generator provide the crew with electricity.
Large glass panels are built into the deckhouse roof. This will allow guests to enjoy the panoramic view from the outside while in the stateroom.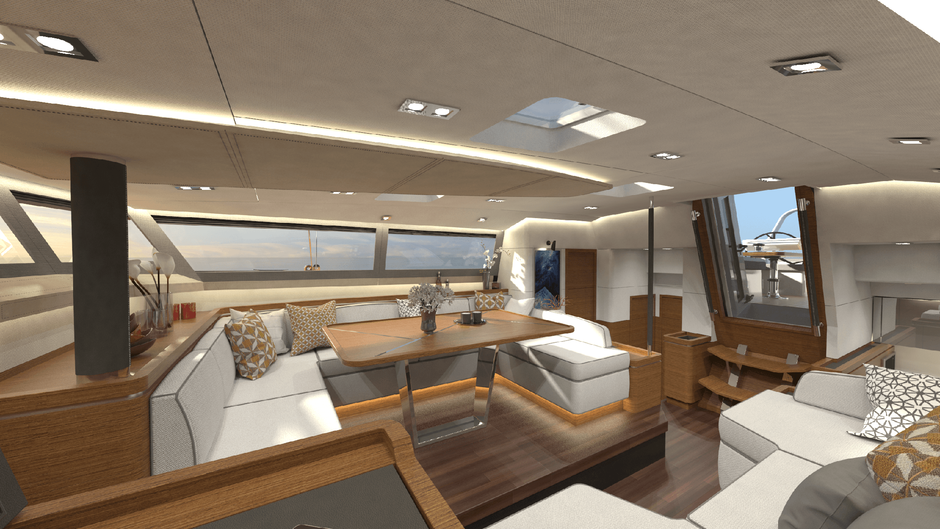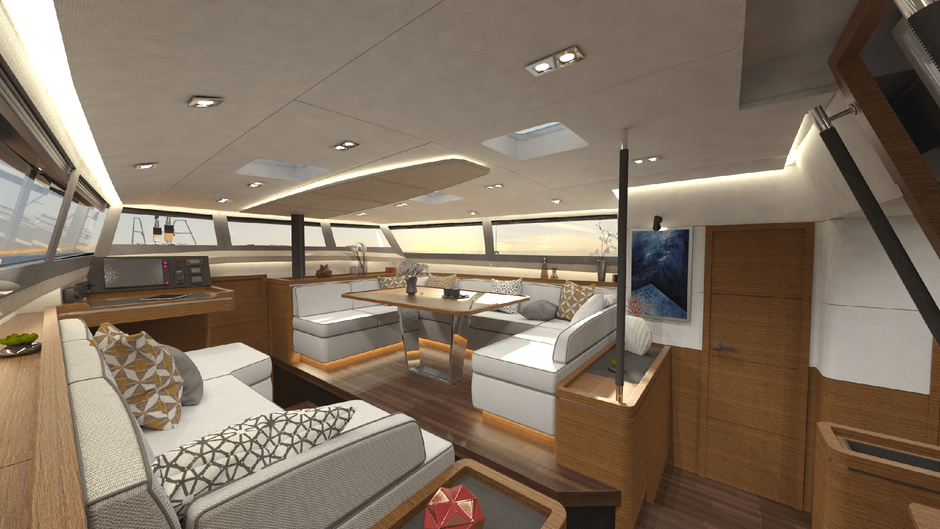 A number of layouts with two or three cabins are available to future owners. The basic layout features one large cabin forward and a second cabin of similar size aft.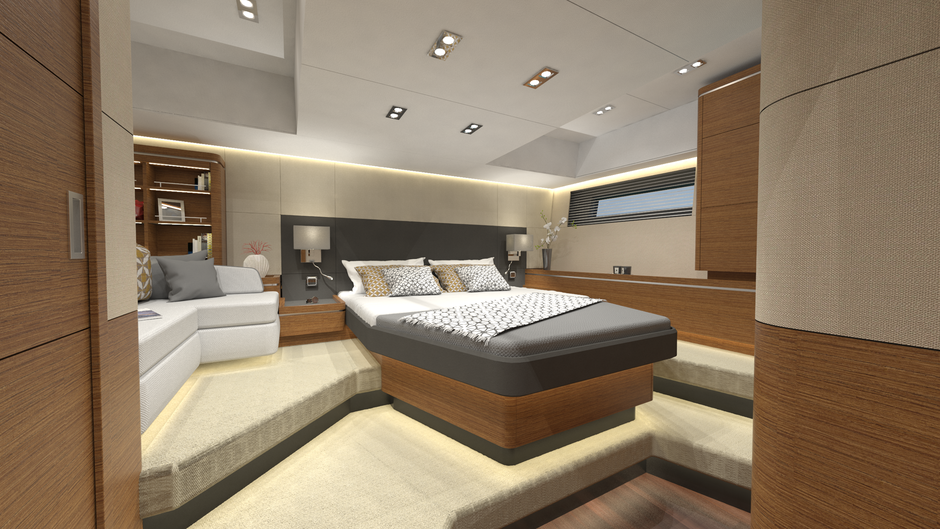 Expanding the aft cabin or adding a second cabin in the same layout can be done by leaving out the technical area. When planning a larger aft cabin, the galley and aft bathroom become larger, as well.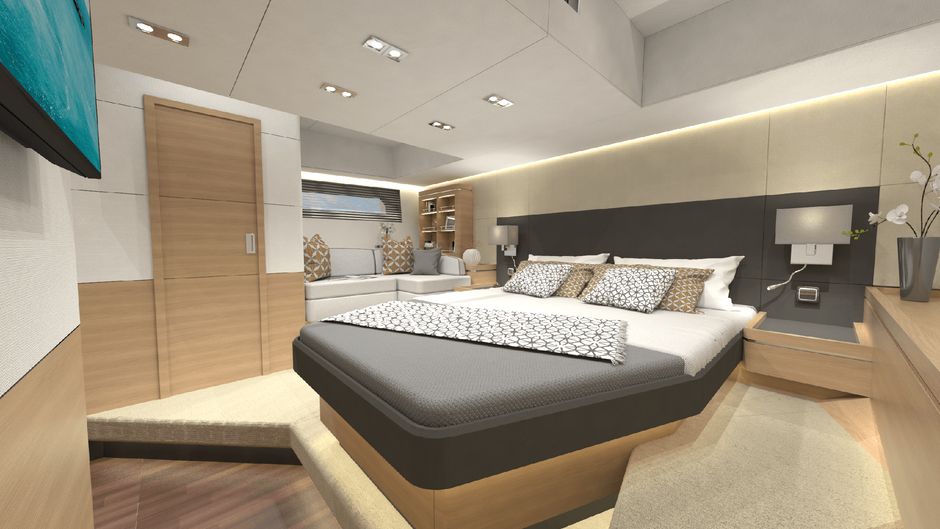 In addition, a second indoor control room, crew quarters and even a sauna can be added on board.