The heirs of Microsoft co-founder Paul Allen have put up for sale the 126-metre yacht Octopus, which belonged to the billionaire. Paul Allen, a well-known philanthropist and passionate yachtsman, passed away in October 2018 at the age of 65.
A buyer for the legendary boat is being sought through Burgess. The asking price is €295 million.
The vessel, Built by Lürssen back in 2003, it still holds the title of the largest boat in the world. title of the largest Explorer in the world. of the world's largest explorer.
However, soon the Octopus will cede the palm of the first place to a truly gigantic REV, which is as much as 183 meters long.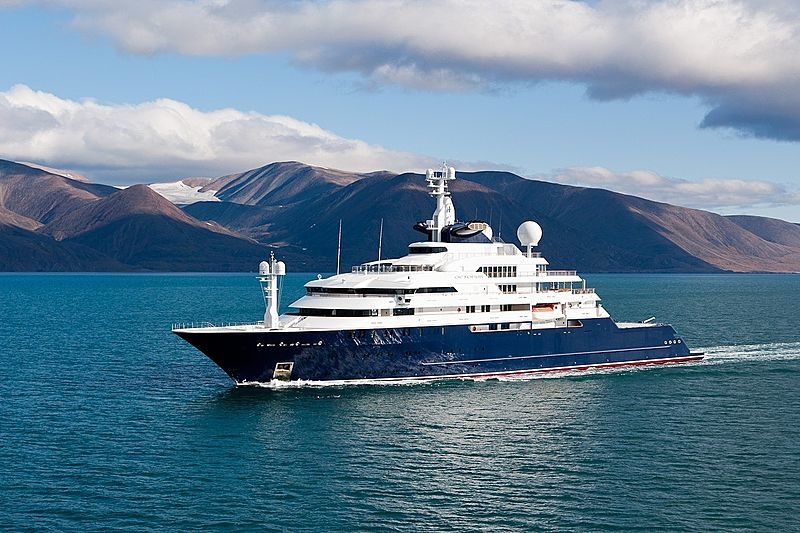 She has eight decks and a gross tonnage of 9,932GT, features exterior styling by Espen Øino and interiors by Jonathan Quinn Barnett. The yacht has a lot to brag about.
Size certainly matters in the case of Octopus, but Explorer doesn't boast its record-setting size. Also striking is the fact that the hull forms and superstructure are not ostentatious. This is explained simply - technological perfection was far more important for the departed businessman. That's why she has an efficient and economical diesel-electric propulsion system allowing for a top speed of 19 knots and a range of 12,500 nautical miles at 12.5 knots without refueling.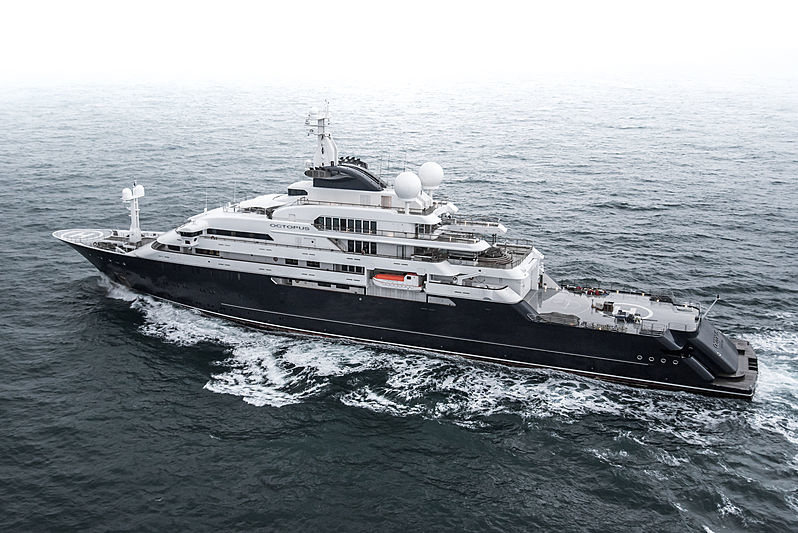 In total the vessel is ready to accommodate 26 guests in 13 cabins and 63 crew members in 30 cabins. A separate deck is dedicated to the owner. There is a bar, a dining area, a Jacuzzi. A private elevator is available for the owner to move around the boat (a second elevator is shared).
Octopus offers a full range of amenities you'd expect from a true explorer that allows you to explore the most remote places on the planet.
For example she can carry a Pagoo submersible with eight guests and two crew members underwater for up to eight hours, seven tenders, two helicopters, several jet skis and enough space to equip a dive centre with a hyperbaric chamber.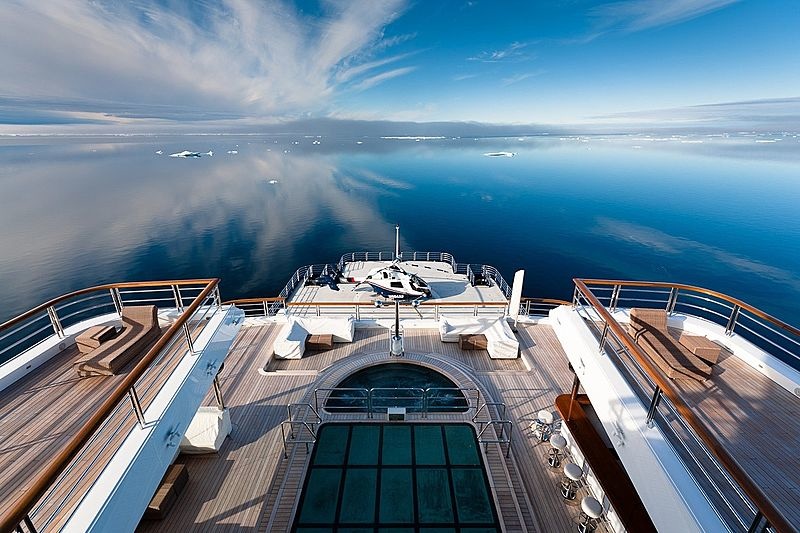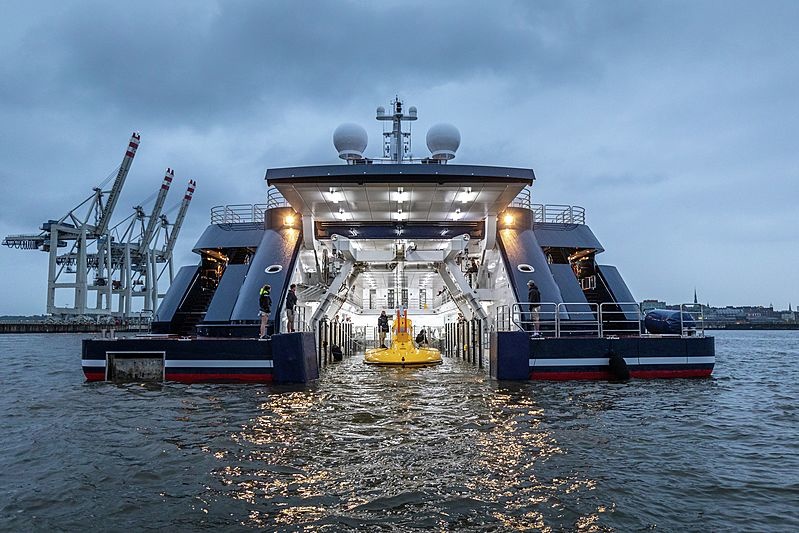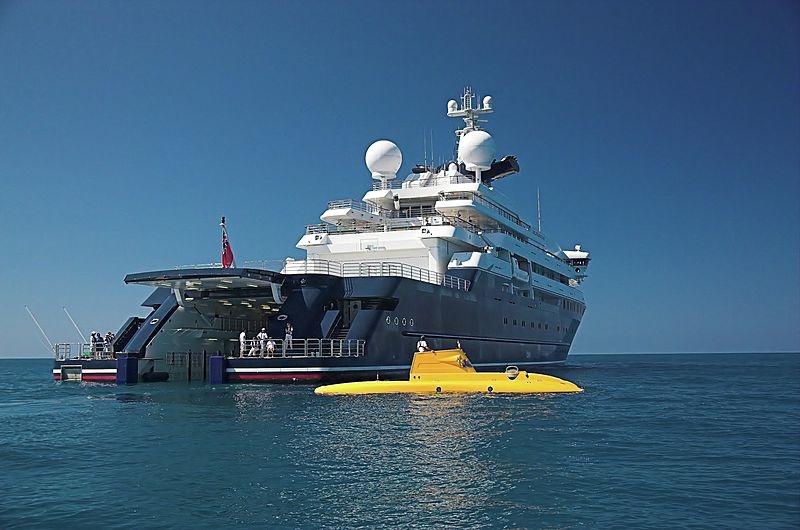 Octopus is a boat with a rich history. Under her belt she had several discoveries made during expeditions.
Octopus crew discovered the wreck of one of the greatest warships of the Second World War, the Japanese Musashi, and also made a successful operation of recovering the ship bell of the Royal British Navy cruiser of the First World War, HMS Hood.
Many celebrities have visited Octopus, and rock legend Mick Jagger recorded his latest album there in 2011.

In addition to Octopus, Paul Allen owned the 92-metre Nobiskrug Tatoosh. It is likely that after some time it will also go on sale.