Renowned speedboat designer and racer Fabio Buzzi crashed in the Venice Lagoon while trying to set the record for the fastest route from Monte Carlo to Venice in a motorboat.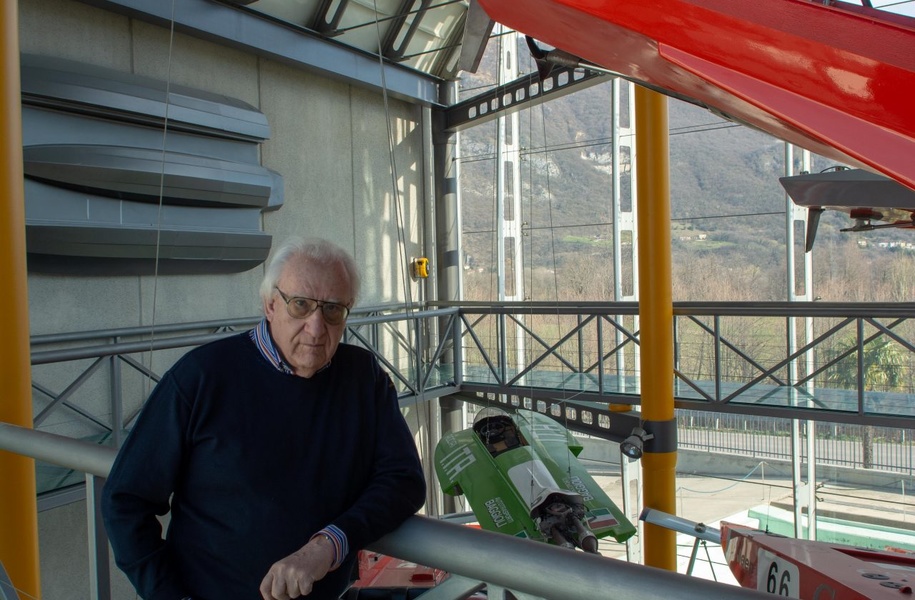 The 76-year-old racer's boat crashed into the barrier of the MOSE flood control system («Moses»), which protects Venice from floods.
The tragedy occurred on the approach to the town of Lido di Venezia , the finishing point of the fateful race.

Organisers of the tragically ended action said Buzzi was travelling at around 80 knots (148 km/h) when he hit the barrier.
«The boat soared into the air and flew for 30 metres before landing hard, causing the deaths», - said a spokesman for the Port of Venice.
There was almost no chance of survival neither of the pilot, nor of the engineer and a mechanic on board.
Nevertheless, rescuers arrived at the scene of the accident, fixing the death of three people, they found that one crew member survived by some miracle.
The lucky man, whose name isMario Invernizzi, is currently in hospital with various injuries.

The names of those who died along with Buzzi are known. They are LucaNicolini andEric Hoorn. The first one was not only an engineer, but also a famous veteran pilot who raced in Class 1 boats with the Qatar Team.

«What happened is unbelievable. Unfortunately there is nothing we can do other than express our condolences to the bereaved families»," he added with sadness.

Luigi Brugnaro

Luigi Brugnaro, mayor of the city on the water.



Buzzi has been a professional boating enthusiast for over 40 years. He has won dozens of World Championships to his credit.
The last record of the Italian legend was reaching 277,5 km/h which was unprecedented for diesel speedboats.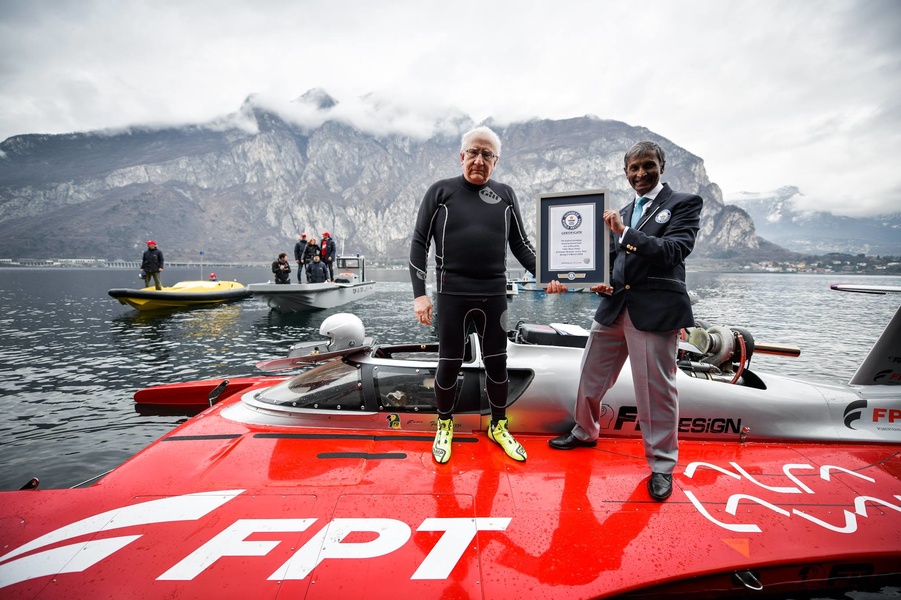 In love with speed Buzzi not only participated in speedboat racing, but also built them. His company's boats, FB Design, have set 40 world speed records since 1971 and have won 52 top speedboat awards.
«He has won almost every major powerboat race in the world, doing so with completely different boats he designed and built himself. It's about the same as if Lewis Hamilton had taken the Formula 1, World Rally Championship and Le Mans 24-hour marathon titles in cars he personally designed»," said a Motor Boat Awards jury member about Buzzi earlier this year during the presentation of his achievement award.
Among the recent «» civilian projects in which Fabio Buzzi had a hand is the 12m Sunseeker Hawk, «flying» on water at 62 knots.