The largest wooden single-masted sailing yacht to be built in the UK in the last 90 years,the flagship of the Spirit Yachts shipyard has finally been launched in Suffolk. The last British classic sloop of this size was the Camper& Nicholsons 37m J-class yacht Shamrock V, born in 1930. However,«» its predecessor Spirit 111 has not outgrown its predecessor with a mere 33.9m.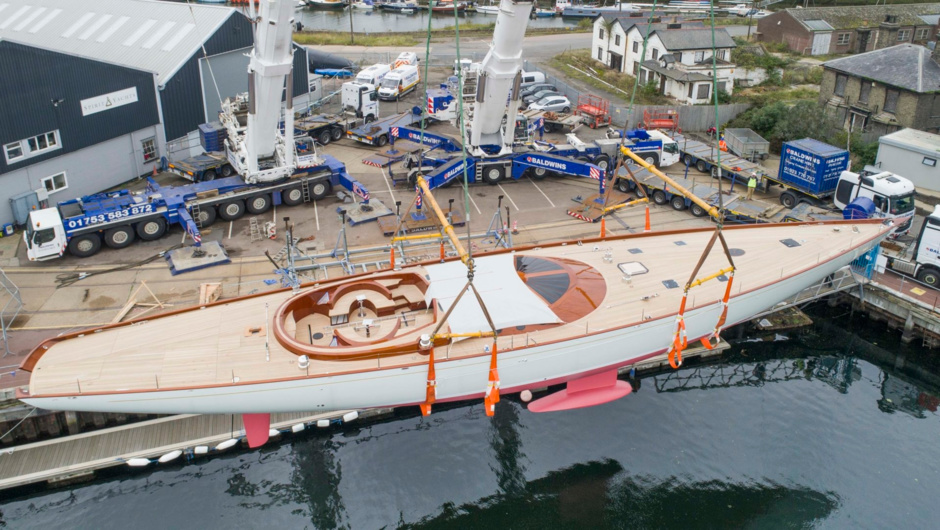 Work on Spirit Yachts CEO and head designerSean McMillan and designer Rhoades Young, has been delayed, with plans for a summer delivery in February.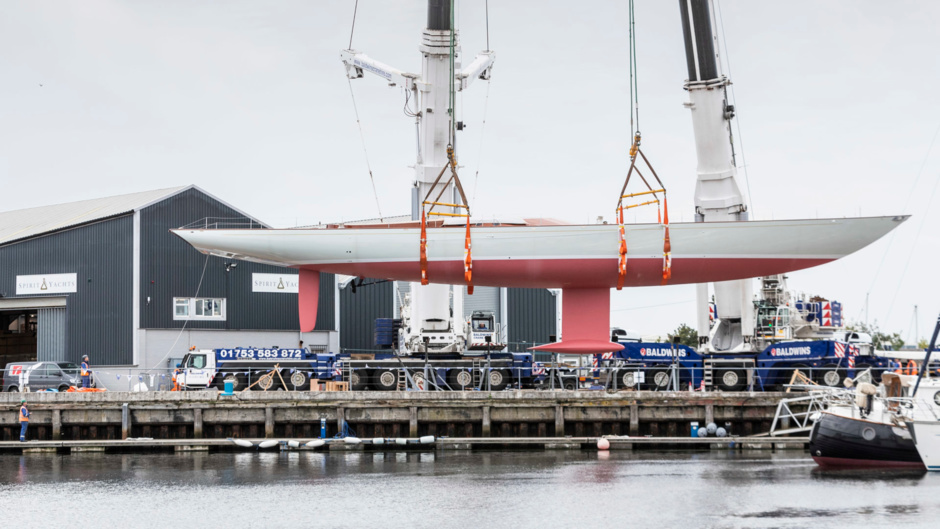 Spirit 111 is one of the few superyachts in the world that can be controlled without the help of a professional crew.
The energy efficient Lewmar hydraulic deck equipment and recyclable OneSails GBR (East) 4T Forte sails, combined with the Hall Spar carbon-fibre mast and inside boom furling will allow sailing with a small crew, even on her own.

She is environmentally friendly in every aspect.
Spirit Yachts claims the Spirit 111 is one of the best superyachts in the world in terms of meeting sustainability goals.

«From the use of responsibly managed timber to the installation of systems on board that reduce the boat's carbon footprint, Spirit 111 is setting a new standard for sailing yachts to reduce their environmental impact»," says Spirit Yachts CEO Nigel Stuart.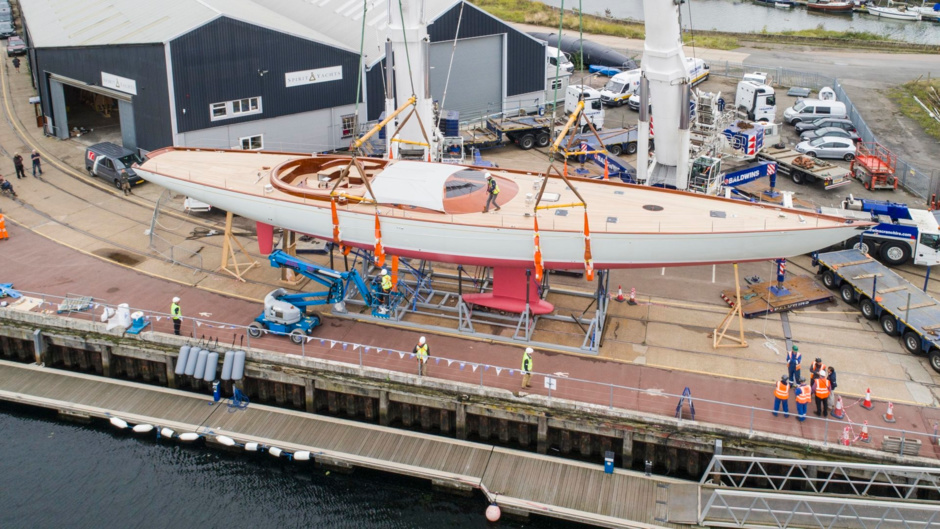 The four BMW lithium batteries and 100kW Torqeedo electric motor will provide enough power for 40 nautical miles of silent sailing at eight knots.
The batteries will be recharged by turning the propeller while the boat is under sail.

«The yacht will be capable of staying at anchor for up to 4 days without the need to connect to shore power or run two on-board generators (25kW, itBoat's note). During the transatlantic crossing, as long as there is a reasonable wind, no fossil fuels need to be used»," says Nigel Stewart.
All of the electrical appliances onboard, including the air-conditioning system, water heater, fridge and freezer will be highly energy efficient, yet this will not compromise comfort or performance.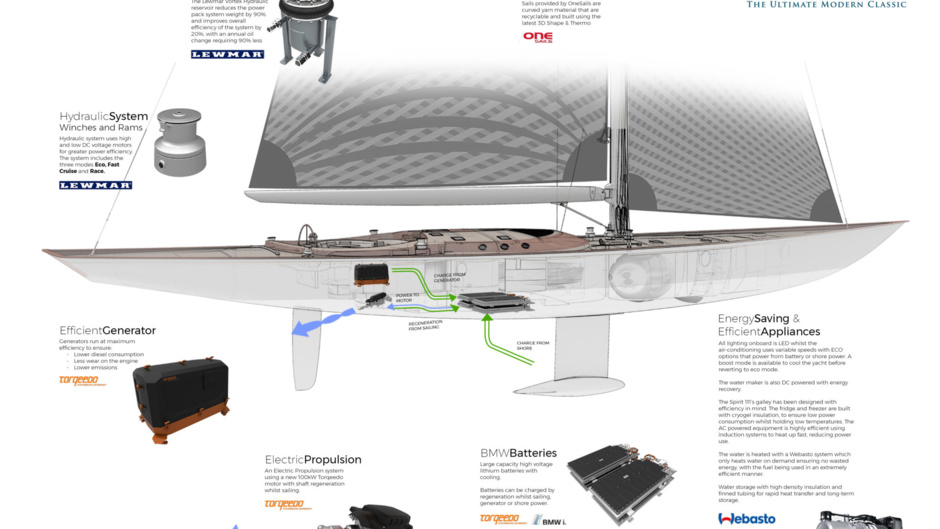 The Spirit 111's unique interior has already been described . We offer just another look at the design, which according to Rhoades Young's partner Jonathan Rhoades was inspired by Antelope Canyon in Arizona, USA , which was visited by the future owner of the sailboat.