Valeria Kovalenko'steam ArtTube RUS1 finished the season in the Italian J/70 Cup series in third place. A total of 98 teams competed in the series.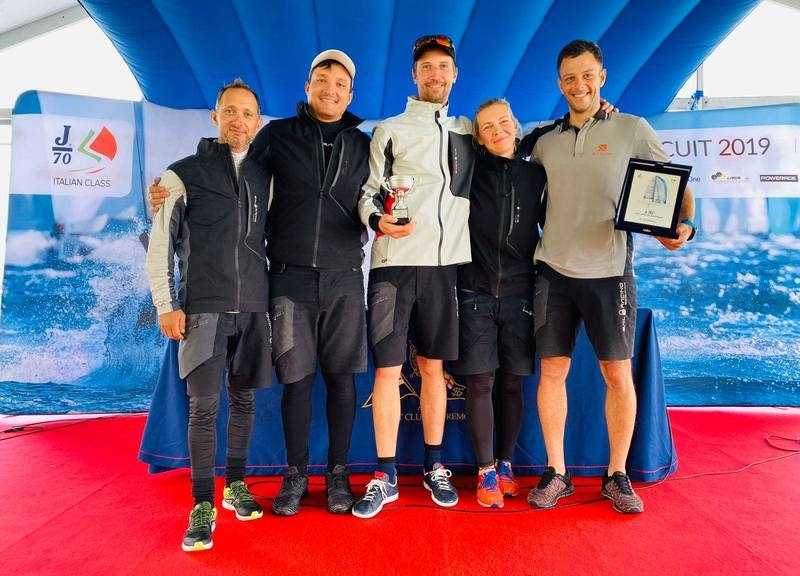 «We have been participating in the Italian J/70 Cup series since 2017 and we are very pleased with the result shown in 2019, as well as the high evaluation of Igor Lisovenko's tactical decisions by the race committee. The Italian J/70 Cup Open Series traditionally features teams from all over the world: European teams are joined by teams from the USA, Brazil, Cayman Islands, Argentina. The competitors are very strong, and it is pleasant and interesting to race in such a fleet», - says Valeria Kovalenko.
Denis Cherevatenko 's Joyfull team finished the series in seventh place.
The final, fourth round of the competition was held inSanremo from October 17 to 20. During this time they managed to run 9 races. ArtTube RUS1 won two races and finished third once. At this stage, the team was only fifth. Joyfull managed to win only once and ended up in 10th place by the end of the regatta.
In total, there were 52 teams in the regatta. Apart from ArtTube RUS1 and Joyfull there were 5 other crews from Russia. Also Russians participated with two teams from Belarusand Cyprus .