Leading the Class40 fleet at the TransatJacques Vabre transatlantic regatta, French team Crédit Mutuel of Ian Lipinski and Adrien Hardy have set a daily crossing record. They covered 415.86 nautical miles in the time from 3:30 November 5 to 3:30 November 6. Crédit Mutuel had an average speed of 17.3 knots.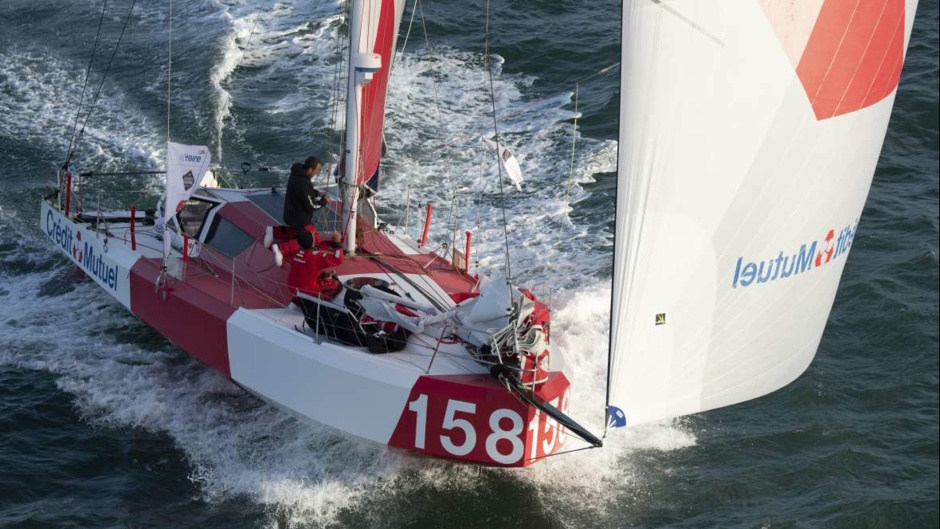 The previous record had been held since November 10, 2017. Back then, the French V and B team of MaximeSorel andAntoine Carpentier covered 377.7 nautical miles in 24 hours with an average speed of 15.7 knots.
Meanwhile in Brazil , fans of the regatta on Friday morning already welcomed the first finishing crew, one of the three 50m maxi-trimarans competing in this year's Transat. The French Multi50 Groupe GCA - Mille et un sourires by GillesLamiré and Antoni Carpentiercovered the 4,926 miles from French Le Havre to El Salvador in 11 days, 16 hours, 34minutes and 41 seconds.It is the team's fourth win on the route. In total Groupe GCA - Mille et un sourires has six wins in transatlantic races.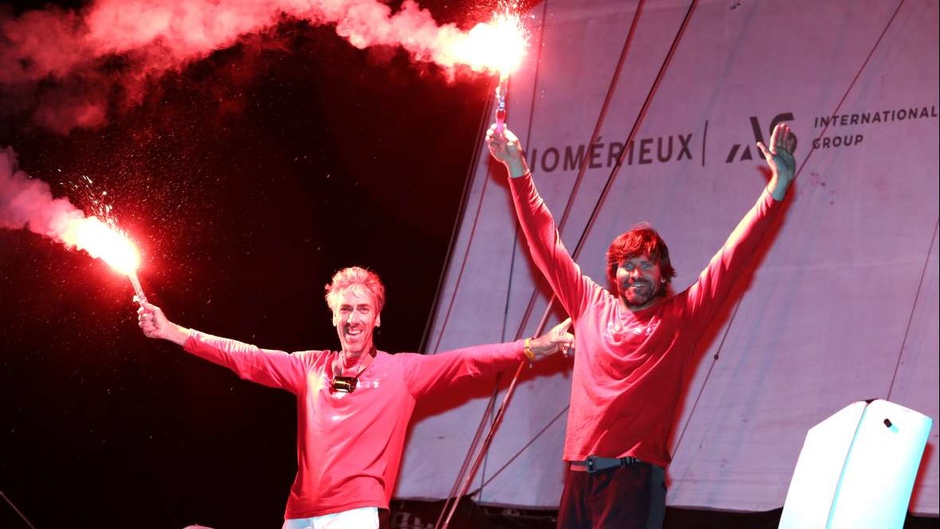 The IMOCA fleet continues to be led by Apiva byCharlie Dalin and YannEliès.While the other contenders are literally stuck in the intra-tropical convergence zone near the equator, the French team is building up a lead that is already close to 230 nautical miles.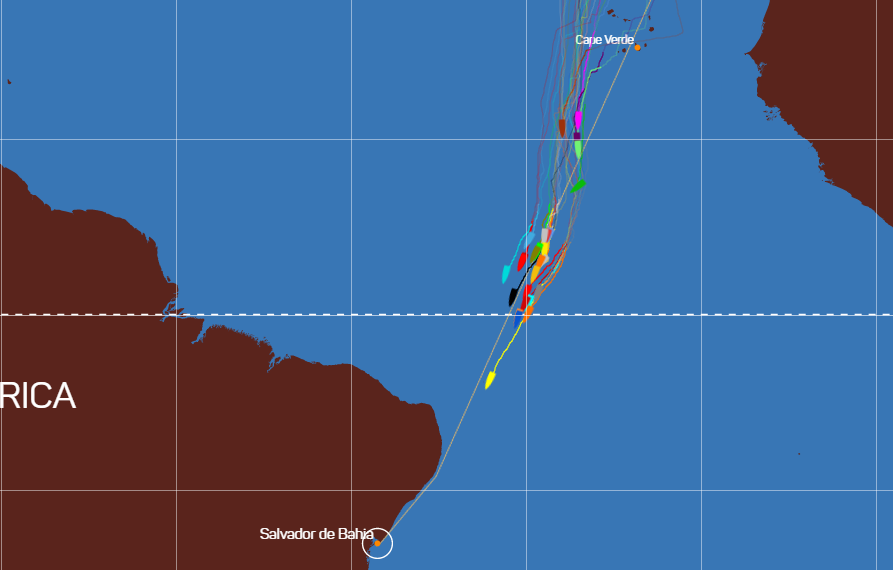 The Hugo Boss, which suffered a 3 November collision with an unknown underwater object, was the BritishAlex Thomson andNeal McDonald's 100-mile round trip off Cape Verde on the evening of 7 November.