The XI National Award Ceremony «Yachtsman of the Year», which since 2017 Yacht Russia magazine holds without cooperation with WFSU, was held in Moscow on November 28. The winners and nominees were traditionally honoured at the «Russian Song Theatre». All in all the evening gathered more than 1000 guests.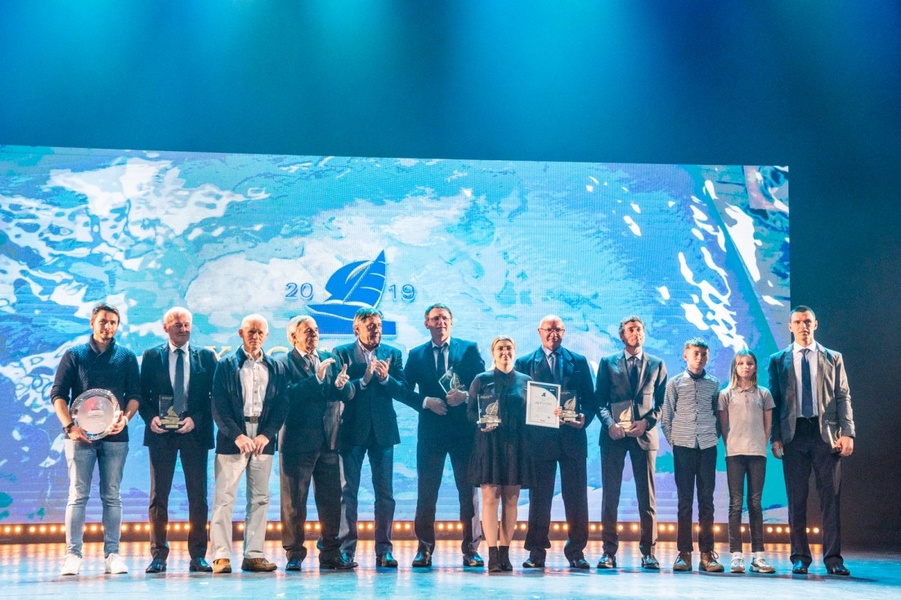 The winners of the main nominations «Yachtsman of the Year» and«Yachtswoman of the Year» were bronze medallist of the World Championship, European Championship, Universiade, participant of the Olympic Games inRio de Janeiro, nine-time Russian champion in the «Laser Standard class» Sergey Komissarov and Valeria Gerashchenko, European Snowkiting Champion and winner of the European Kiteboarding Championship.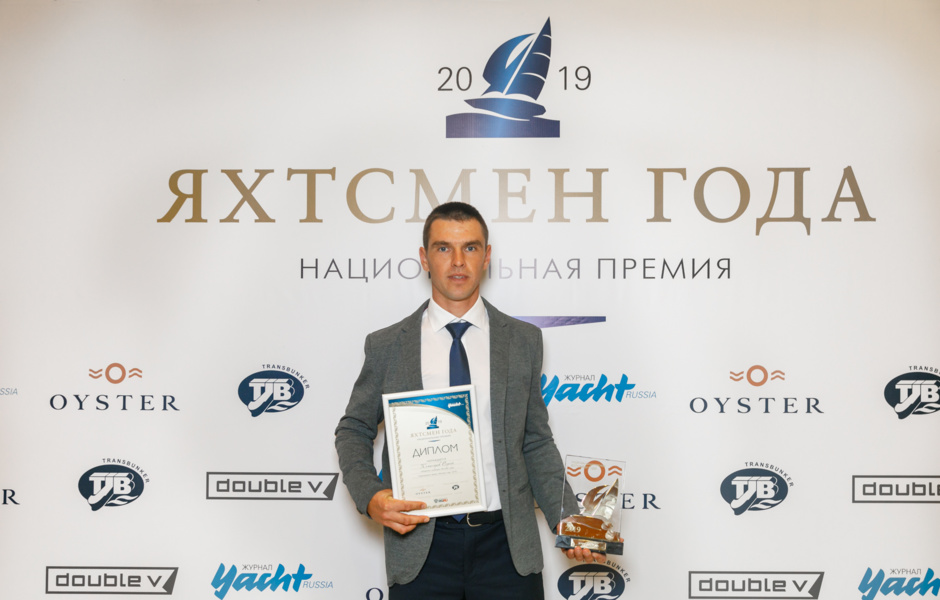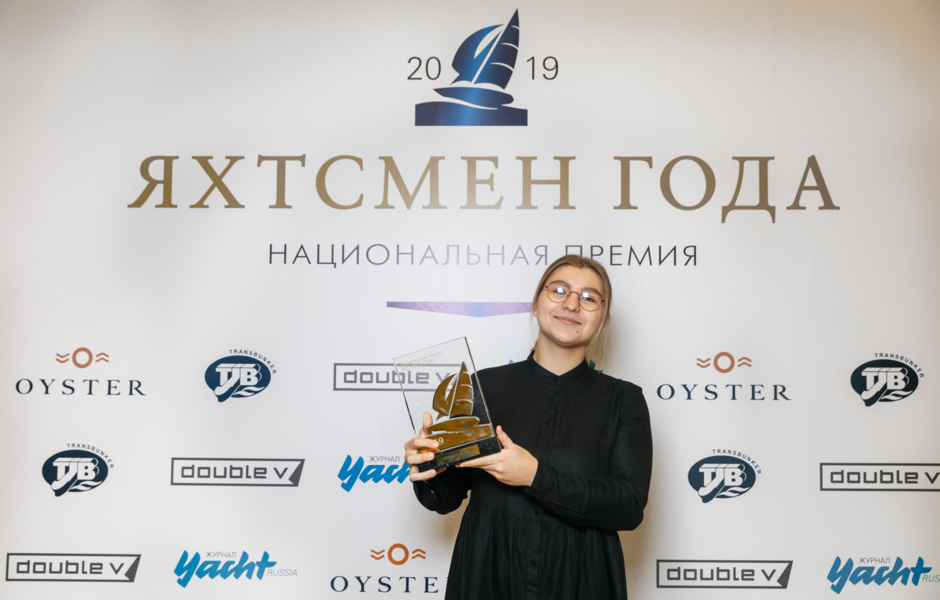 The team of the year became the winners of the Nord Stream Race - «Leviathan».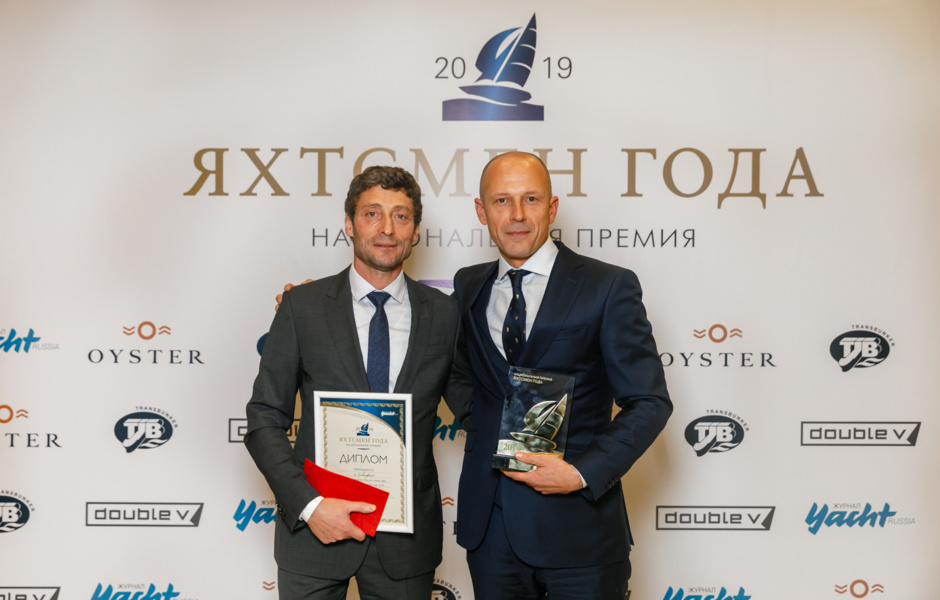 »Andrey Sheremetev,who photographed their rivals «Leviathan during the same regatta, the German team Norddeutscher Regatta Verein, became the first winner of the Yacht Russia photo contest.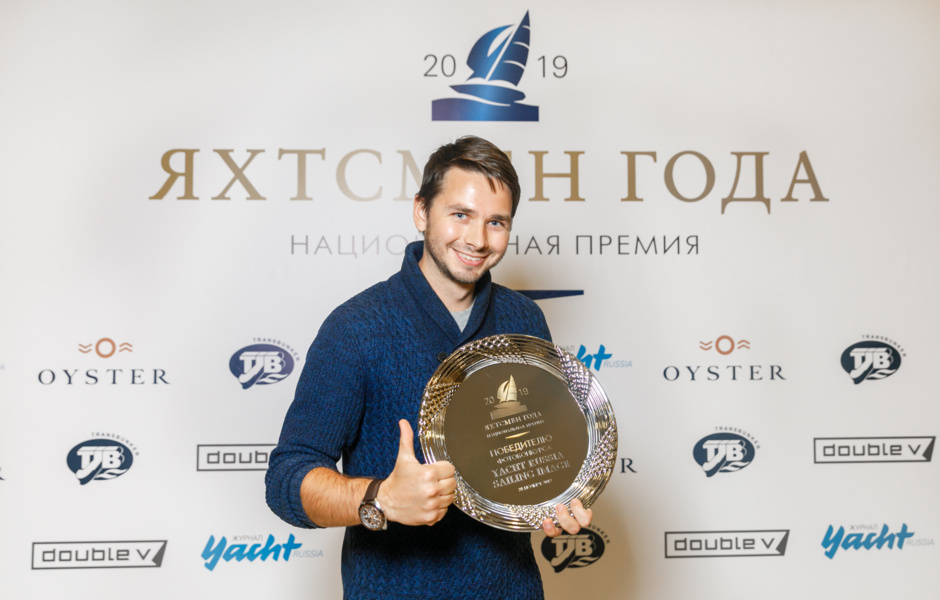 The sailing of the yacht «Daughter of the Wind» by Victor Yazikov was recognized as the best long-distance sporting voyage. This year the 70-year-old captain has completed his third solo round-the-world voyage. Viktor Yazykov has built his boat himself. This time at sea «Daughter of the wind», which has no helmsman, spent 6 months and one day without stopping.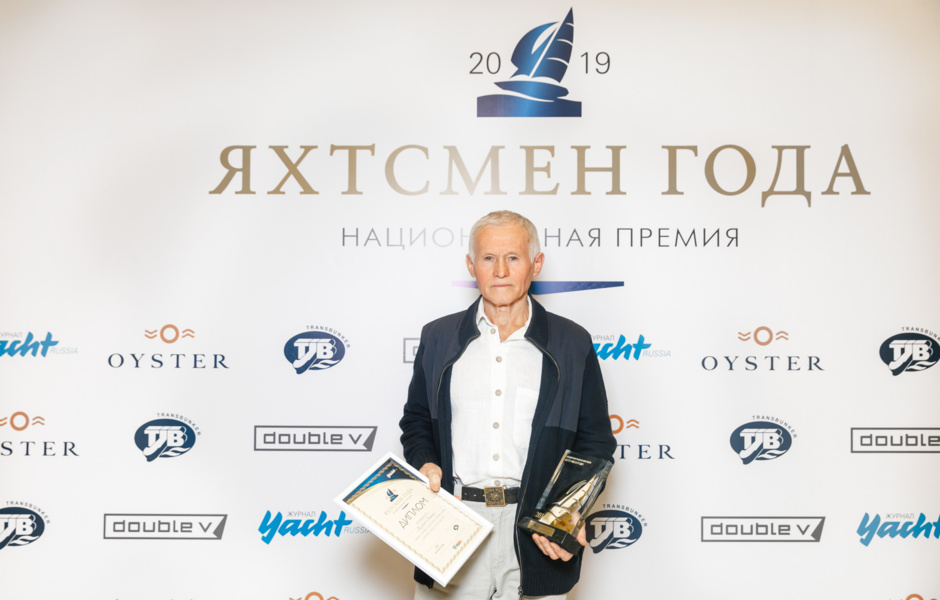 Another round-the-world sailor, Golden Globe Race participant Igor Zaretsky, who unfortunately could not finish the race for various reasons, was awarded a special nomination «For courage». As it turned out much later, the yachtsman came to the start after two complicated surgeries.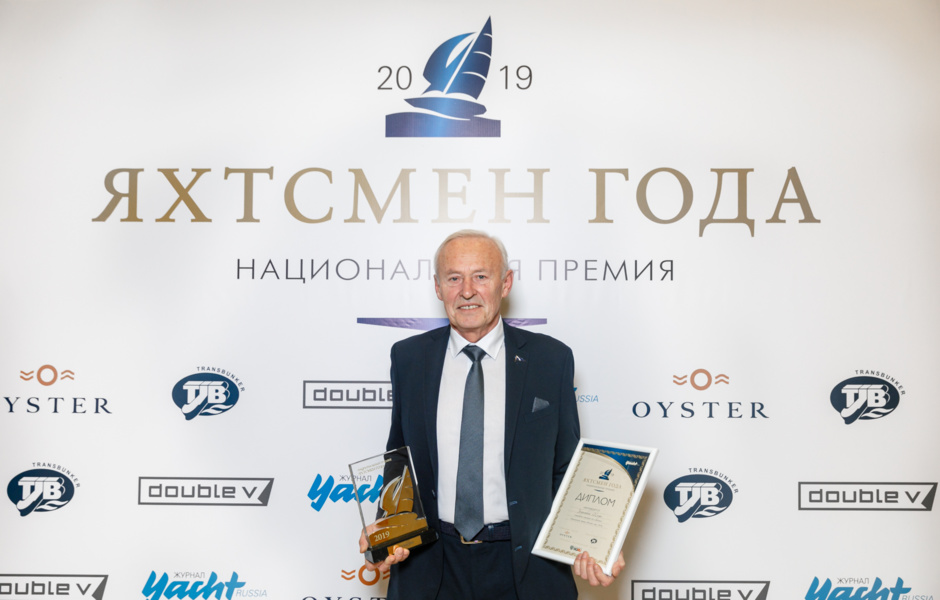 As the coach of the year Sergey Vanin, the head coach of the Moscow region national team who for 40 years of work prepared 65 masters of sports, was recognized.
The winner in nomination «For fidelity to sail» became the multiple prize-winner of the USSR championships in class «Finn», the participant of the international competitions as the part of the national team of the USSR, the honored trainer of the USSR Valery Zakoverotny . Today the yachtsman from Vladivostok is working as a coach for the Paralympic sailing program and continues to raise young athletes.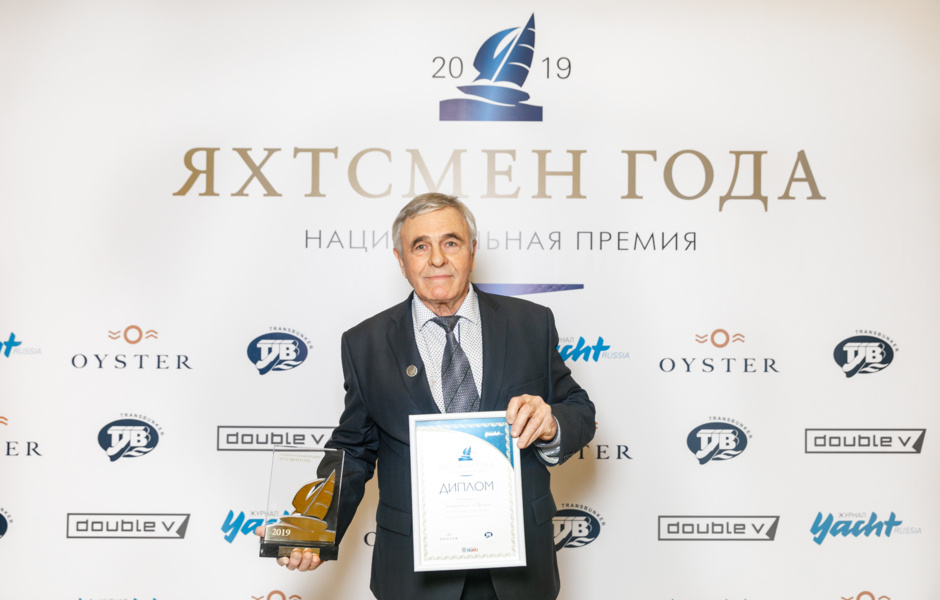 «An award» for contribution to the development of sailing sports was presented to Vasily Kravchenko, the founder of the Russian Association of Sailing Class «Finn», the head of the Council of Sailing Class Associations, the founder of the Student Sailing League. Thanks to him a number of national and cruising classes were entered in the register of the Ministry of Sport of the Russian Federation.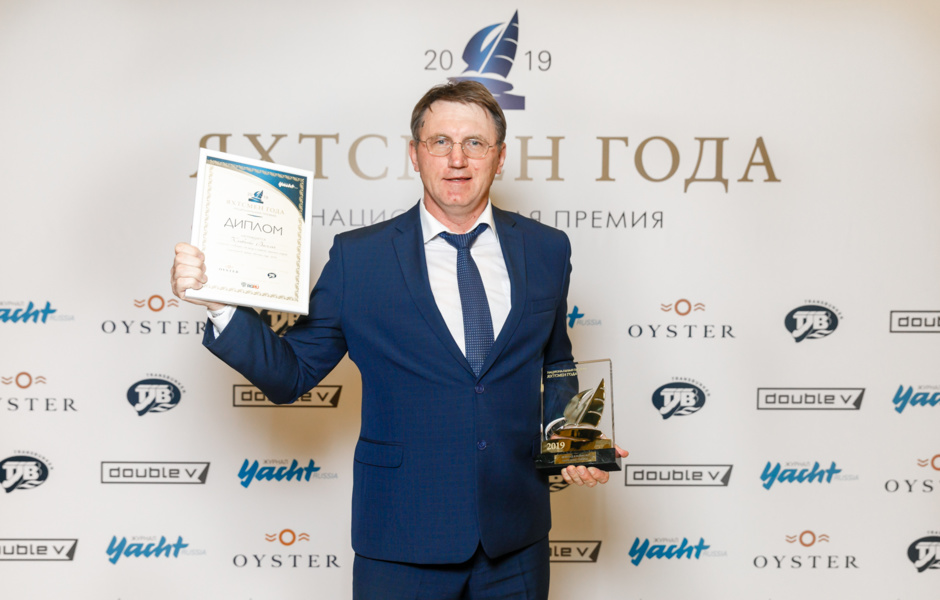 The best organizer of the competitions this year was Yuriy Kryuchenkov, Master of Sport, who managed to organize Russian Championships, sailing championships and world sailing championships. He once stood at the origins of Russian match racing.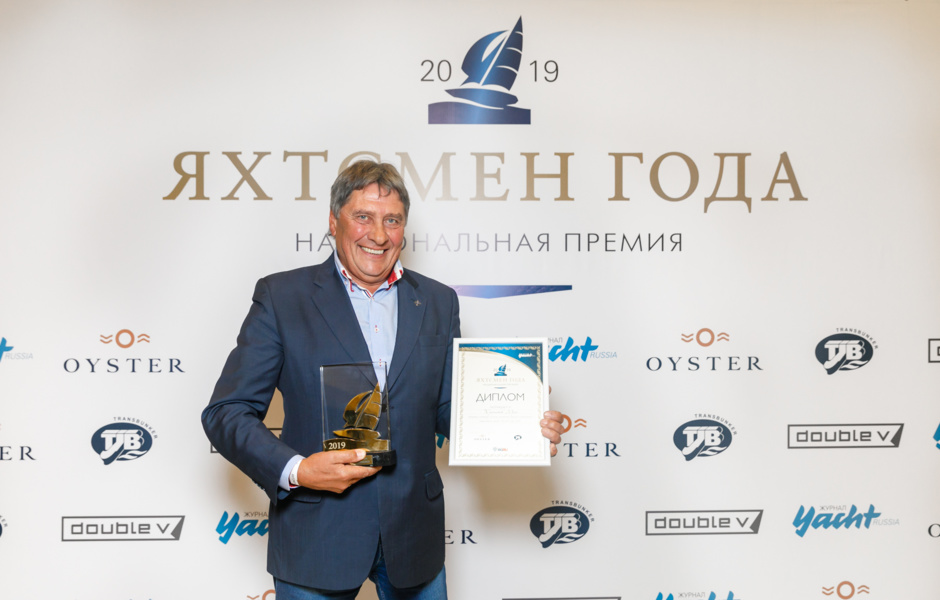 The creator of the internet community «Iz ruk v ruku was awarded in the nomination «For propaganda of sailing». Only for yachtsmen», the founder and ideological inspirer of the unique for Russia «Yachts-radio» Maxim Sputay.