Captain Yann Guichard and his crew of 11 took to sea on the evening of 3 December for the fifth time since 2015 on the 40m maxi-trimaran Spindrift 2 to try and win the Jules Verne Trophy- a rolling prize for the crews who have gone around the world the fastest in history on a sailboat without making any stops or receiving any outside help.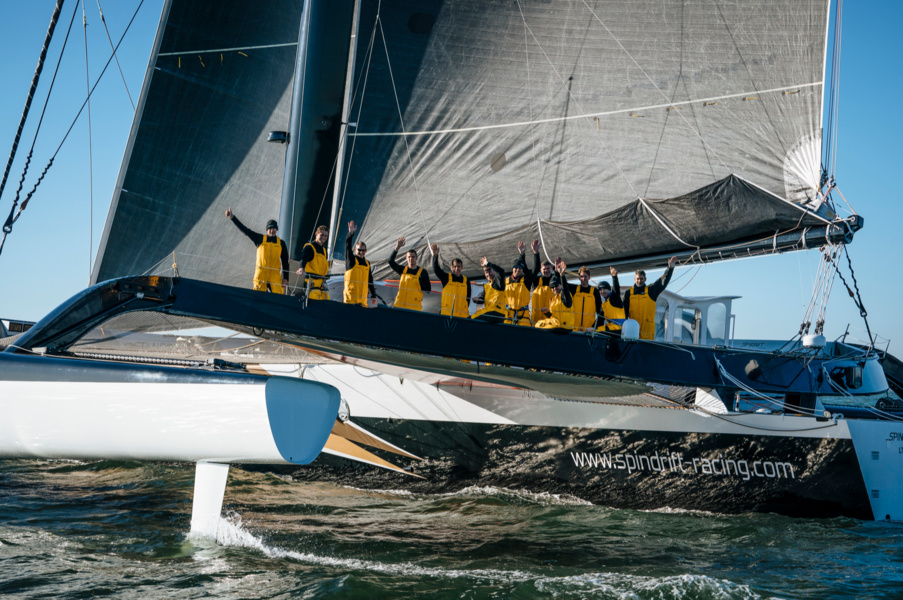 Thecurrent record belongs to Francis Joyon. His 2016-2017 circumnavigation on the IDEC SPORT maxi-trimaran took 40 days, 23 hours, 30 minutes and 40 seconds.
Of Spindrift 2's four previous attempts, only one was successful. In 2015, the team posted the second best time in award history at the time. In 2018 and 2019, the circumnavigators ended in breakdowns, in some cases even before crossing the start line.
This time the start went well. Leaving the Breton town of LaTrinité-sur-Mer at around 9pm on December 3, the trimaran crossed the virtual line near the island of Ouessan, where the timing officially began.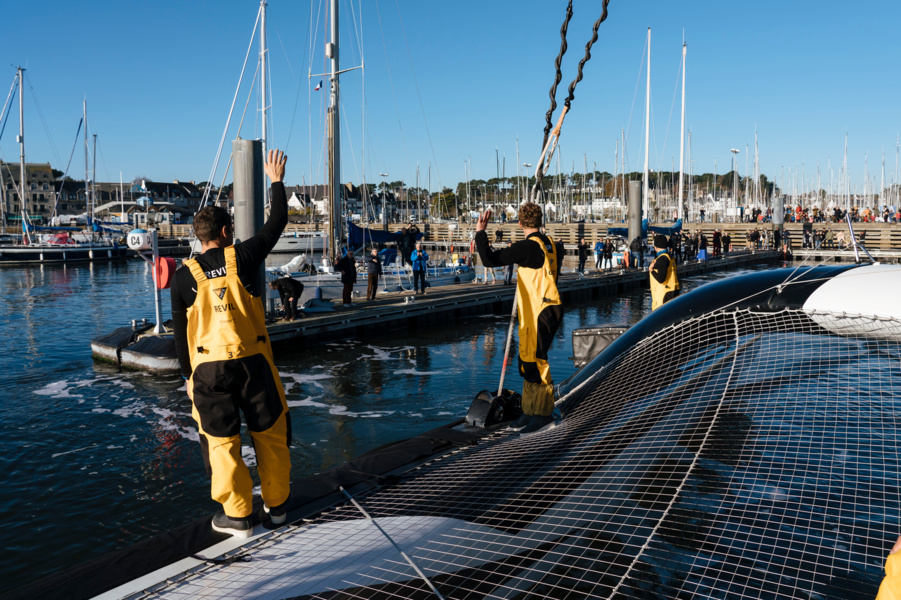 The team hopes to reach the equator in just over 5 days. The weather, so far, is conducive to this. To reach the Capeof Good Hope will take about a week.
«It is interesting that despite the fact that the whole trip, theoretically, will take about 1.5 months, the crew will live for the whole year»: starting from France atthe end of autumn, they will get into spring in the South Atlantic and early summer in the Southern Ocean. Upon returning home, the yachtsmen will catch the middle of winter.