The news that came out of Valencia was indeed startling as it was the first appearance of a new racing class that had been completely mothballed for the past three years. Suddenly, a loud banging sounded from the grave.
We are talking about a class of 60-foot racing trimarans ORMA 60and almost exclusively cultivated in France. These boats made interesting crossings (even Steve Fossett himself made a mark with his Lacota, a record crossing in the Pacific Ocean). But the class was ruined by three things. Firstly, it was engineering adventurism of a famous design bureau which de-facto monopolized the design of these vessels. Secondly, the stormy Route du Rhum race in 2006, which actually destroyed the fleet of these ships - their number was almost halved at that time. Third, the national pride of the French, who arrogantly ignored foreign racers and foreign sponsors. Finally, the final nail in the coffin of the class was the demarche of its Association to one of the oil companies that wished to become the title sponsor of the class (and of the regattas as a whole). The oilmen's proposal was rejected with the words «you had better stop polluting the nature», after which, naturally, the silence reigned. A funeral silence....
And now, miracles. The Artemis crew, in preparation for their 34th America's Cup, launched the 60 foot ORMA trimaran equipped with a mast-o-wing yesterday.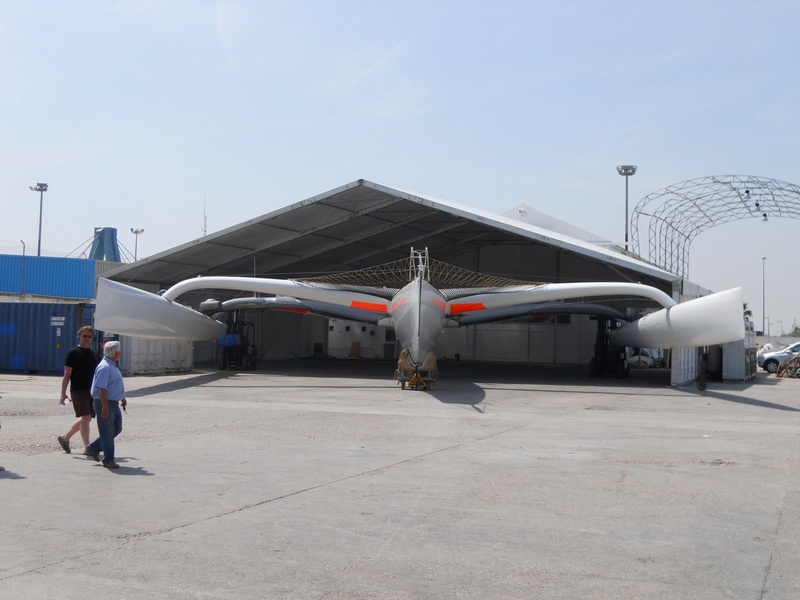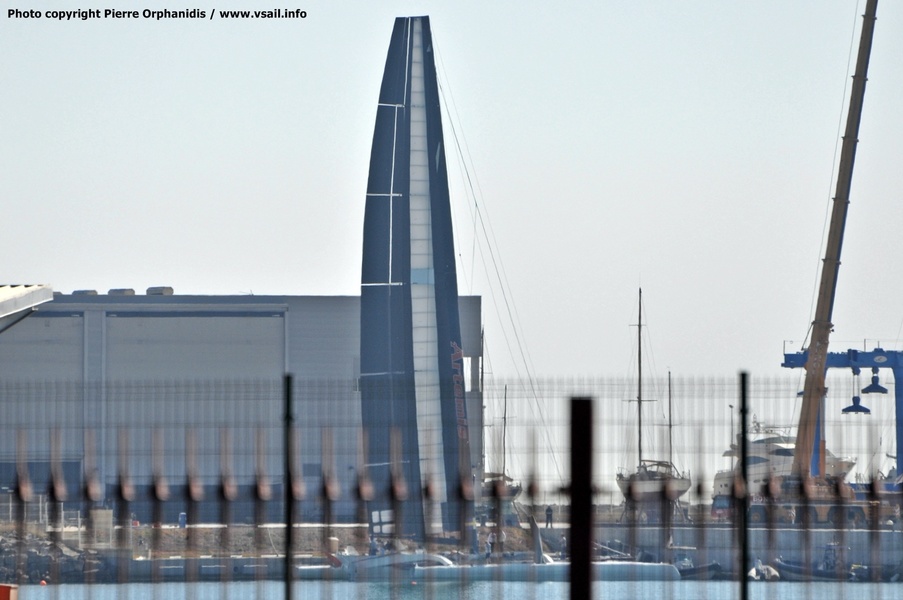 There was only one logic here - the 72-foot AC 72 will be built one day, and we should train now to get at least some head start over the competition. So we came up with a simple and ingenious solution - to take an old ORMA 60 hull (nobody really needs them now as there's no separate races in this class for several years) and to attach a wing-mast to it. At the same time you may practice on cats and develop the technology of such wing. All the same, a 60 footboat, no matter how you look at it, will be similar to 72 foot boat much more than 45 foot one.
Well, it's a neat and witty solution. Wouldn't it signal a rebirth of the ORMA 60? Why, that would be fun.