14 Lloyd's insurance market participants have paid $20m in compensation to the owner of the superyacht Barbie destroyed in a fire.
«Barbie is the largest claim the superyacht insurance market has faced in recent times. The fact that claims were paid in full within 60 days of the accident will help the owner recover the cost of this very unfortunate incident», said Paul Miller, director of marine insurance at Hiscox MGA.
Barbie, a 52-meter yacht built at Al Jadaf Shipyard in 2006, burst into flames on January 4 at a marina in Marmaris, Turkey. The fire erupted on The One , a 70-meter yacht moored nearby, and spread to Barbie.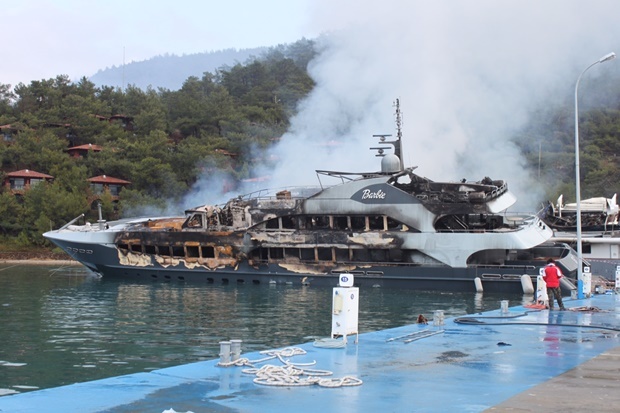 Barbie and The One are not the only superyachts affected by fire in Turkey this year. In late January a Princess 95 Queen Anna moored in Fethiye was destroyed by fire. Its owners were Ukrainian oligarchs.
The superyacht had Yachtsure24 insurance from Hiscox MGA. A representative of Yachtsure24 arrived in Marmaris within hours of the incident to assist in the response. Yachtsure24 provides boat owners and captains with 24-hour support in case of emergency.