Three months after the death of a crew member on board Ocean Victory, the Cayman Islands Maritime Authority has released a preliminary report on the results of its investigation into the tragic accident.
According to the report the cause of death of the third mate of the captain of the 140-meter superyacht was the failure of the anchor winch braking mechanism.
Ocean Victory third mate Toni Christov Kolev, a member of the crew, was seriously injured during an anchor hauling procedure in Thailand's Similan Islands National Park. He was immediately rushed to Phuket Hospital, where he died shortly afterwards.
According to the authorities' report, Tony Hristov Kolev, a 33-year-old Bulgarian, was assigned to the forward mooring post during anchor maneuvers off Ko Thachi Island, Thailand. The entire procedure was monitored from the captain's bridge on CCTV; communication with crew members by radio was also in order.
The master ordered the five anchor chain bows to be in the water; in accordance with this order, Third Mate Kolew proceeded to etch the anchor chain.
At this point the winch braking mechanism failed. The chain began to unwind uncontrollably.
When the entire chain was exhausted, the gum-gal on the mooring bow broke, and the free end of the chain flew out of the chain box and struck the officer.
The Cayman Islands Maritime Authority's preliminary report did not identify the perpetrators of the accident and their responsibility, but it did make recommendations for regular inspection and maintenance of the anchoring equipment.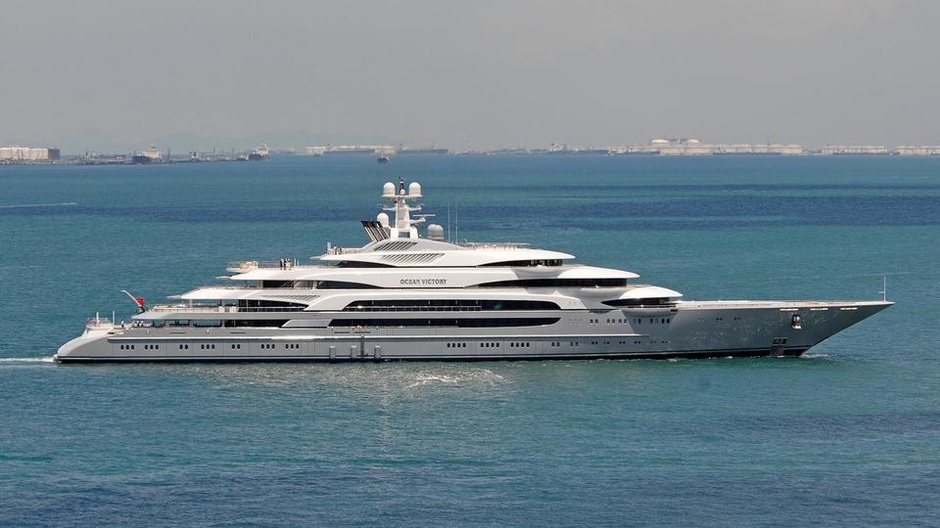 The 140-meter megayacht Ocean Victory is owned by Russian billionaire Viktor Rashnikov. She was built at the young Fincantieri shipyard in 2014. The yacht can accommodate 36 guests. Her seven decks feature six swimming pools, two helipads and an extensive spa. A water-filled dock is available for parking the 14-metre tender.