The two leaders of the solo circumnavigation, Alex Thomson and Armel Le Cléacq, are 75 miles apart. Both have less than 1,000 miles to go before the finish line. Race organizers estimate that both Thomson and Le Cléac will finish Thursday, Jan. 19, hours apart.
Thomson has been playing catch-up with LeCleac since he took the lead on Dec. 2. But the closer the finish line gets, the more the Brit turns from chaser to hunter.
Yesterday Thomson unequivocally alerted Le Cleac to his intentions by covering a record 536.8 miles in 24 hours. He managed to maintain an impressive average speed of 22.4 knots for 24 hours. Thomson bettered the result of François Gabar, who covered 534.48 miles in the 2012-13 Vendée Globe. Tellingly, Gabar was competing against the same Le Cléac and managed to beat Armel by a three-hour margin. Thomson's record might thus be considered a good omen.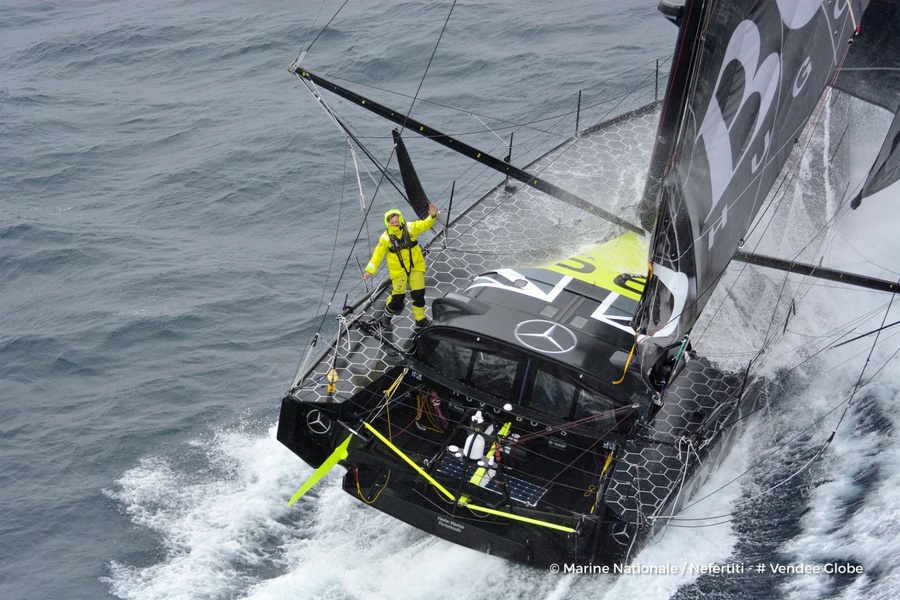 Le Cléac, however, has not slowed down either. He's clocked 515 miles in 24 hours with an average speed of 21.5 knots. Now the two rivals are going at roughly the same pace. They are forced to veer off course and head north to avoid the center of the anticyclone blocking their way east. Both have several days of weak wind ahead of them.