Alex Thomson has set a Vendee Globe circumnavigation record with a record 536.81 miles on his IMOCA 60 Hugo Boss in 24 hours between 7am yesterday morning and 7am today. Thomson was sailing at an average speed of 22.36 knots. This is not the first record the British yachtsman has set in the 2016/17 Vendee Globe: he was the fastest to reach the equator in the history of the circumnavigation.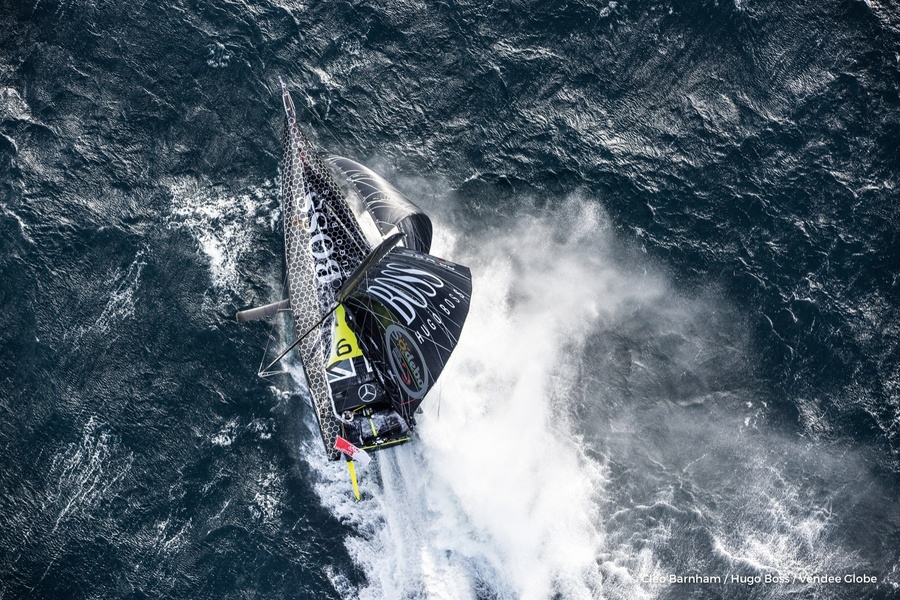 The last record for a 24-hour distance crossing was set in 2012 in the 13th Vendee Globe by François Gabart. He managed to cover 534.48 miles in 24 hours.
Alex Thomson had already beaten Gabart once before: at the start of the current Vendee Globe he had sailed 535.34 miles in 24 hours. However, according to the rules, in order to break the past record, you need to increase the distance covered in a 24-hour period by at least 1 mile.
Moreover, until 2012, the 24-hour Vendee Globe record also belonged to Thomson. In 2003, the British yachtsman covered 468.72 miles in 24 hours and for 10 years, no one could surpass his result.
Despite the excellent results, Alex Thomson has not yet been able to overtake Frenchman Armel Le Cléacq on Banque Populaire VII. The rivals are 74.6 miles apart with less than 800 miles to go.