Baglietto's range of high-speed cabin dayboats has been expanded with another model. On June 10 the Italian shipyard in the presence of the European owner launched Ridoc , the first hull of the new MV19 series.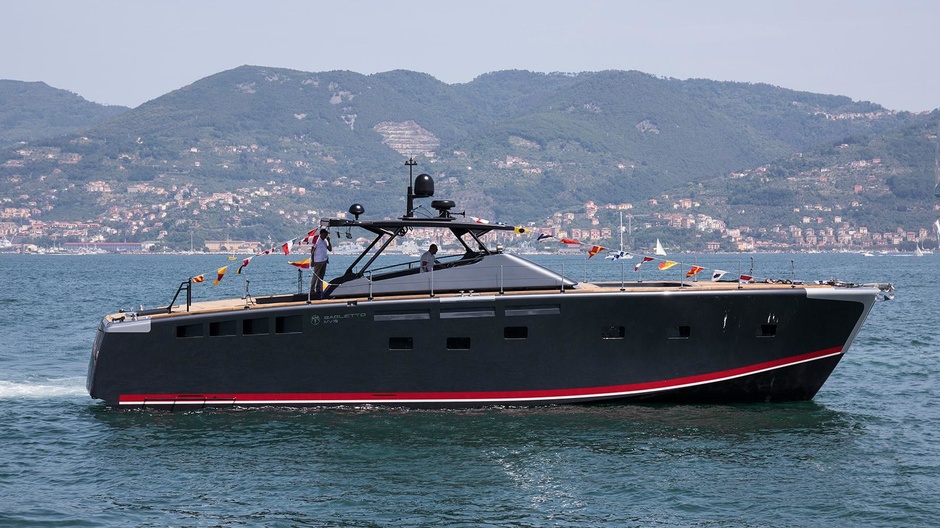 This 19.5 meter aluminium cruiser was designed in collaboration with Francesco Paskowski Design.
When creating its somewhat brutal appearance, the designers were inspired by Italian torpedo boats, type MAS during the Second World War.
Symmetrical air intakes running along the freeboard and flush-mounted teak deck parallel to the stern line give the MV19 a very sleek appearance. Of the outdoor seating areas on board, there are two sun loungers fore and aft, and a dinette with a wind bar behind the control station.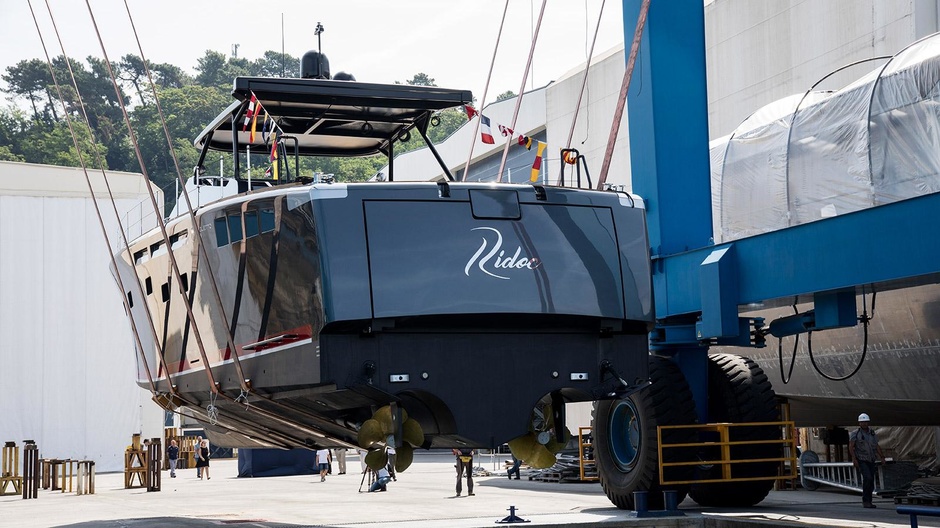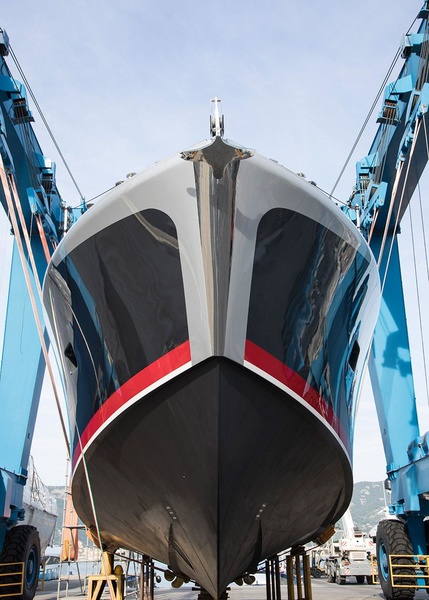 Margherita Casprini designed the interiors.
Using Canaletto walnut for the panelling, she created a retro-chic atmosphere inside.
Below deck there is an open air dinette, several comfortable sofas and a fully equipped galley. The layout of Ridoc foresees two guest cabins at midships, a forward master suite and a captain's cabin with a separate entrance. Ridoc will be making her Mediterranean debut and will then be shown at the Cannes Yachting Festival.