The races of the first-ever world championship of M32 catamaran class started on July 13 in Marstrand, Sweden. The championship is a part of World Match Racing Tour regatta series and one of its stages will be held in St. Petersburg. 15 crews from nine countries take part in the competition. Russia is represented by Saint-Petersburg Yacht Club Gazprom Team Russia.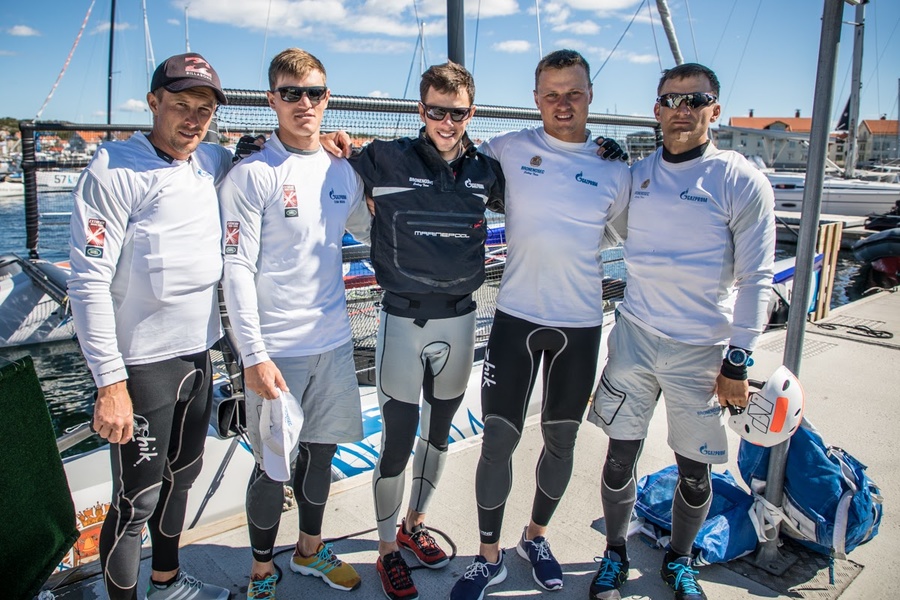 Gazprom Team Russia debuted in M32 class at the beginning of the current season. The teamwas in Florida where the team participated in qualifying rounds of Miami Match Cup and Coconut Groove Cup, winning the total of five victories.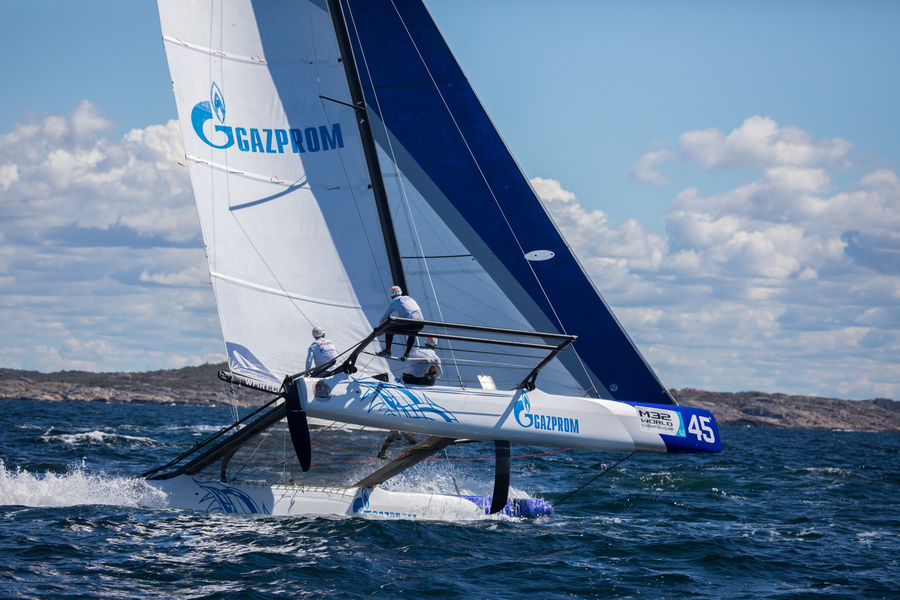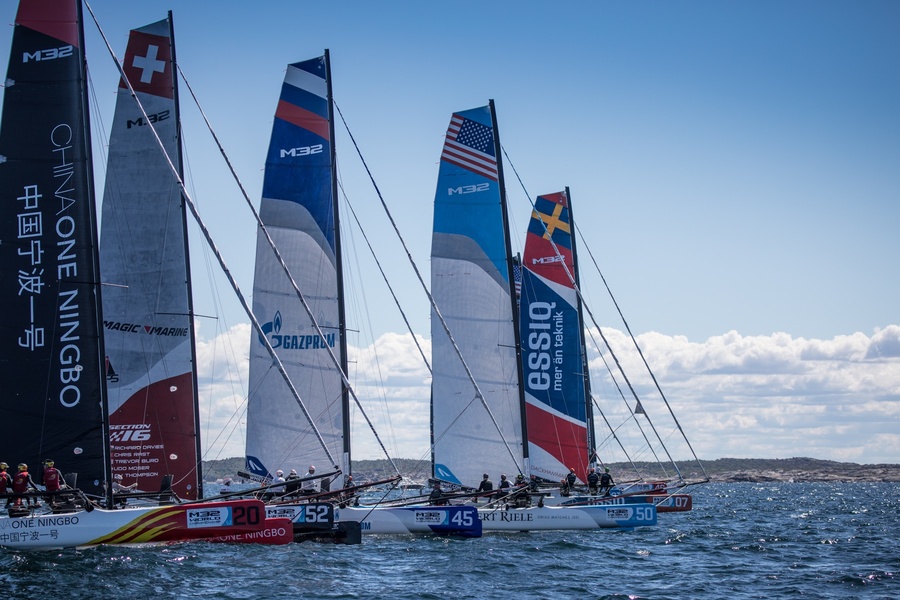 According to the results of the first day of the races in Marstrand, the Russian team took the 11th place in the standings. According to Igor Lisovenko, tactician of Gazprom Team Russia, «Russian team lacked the right psychological attitude».
«We were very nervous and made a number of mistakes," he said. - For example, in the last race we came fifth, but then we missed two boats on the full-course and finished seventh. It's a very strong lineup here, and we have to take into account every little detail!»
The excitement can also be attributed to two false starts in the first two races, which significantly worsened the result of the day.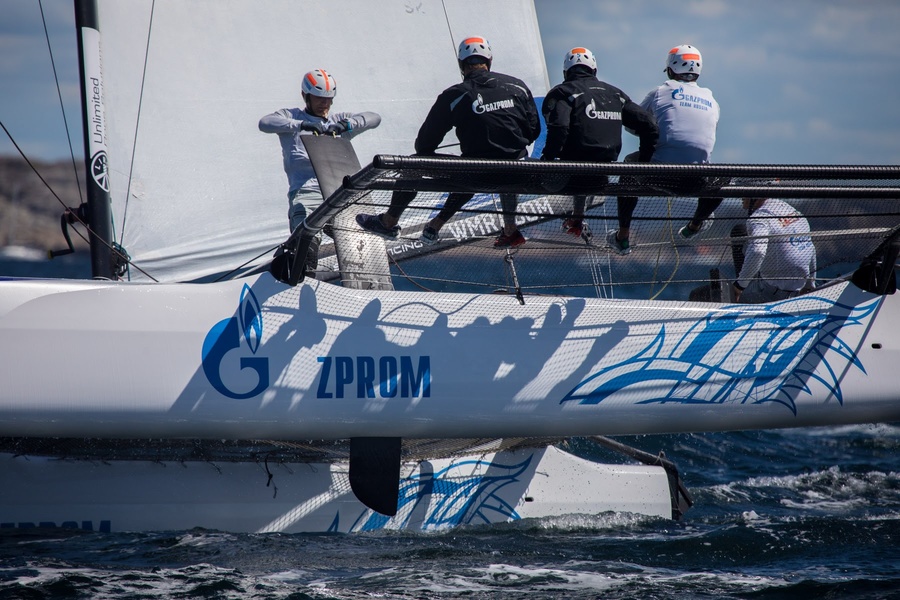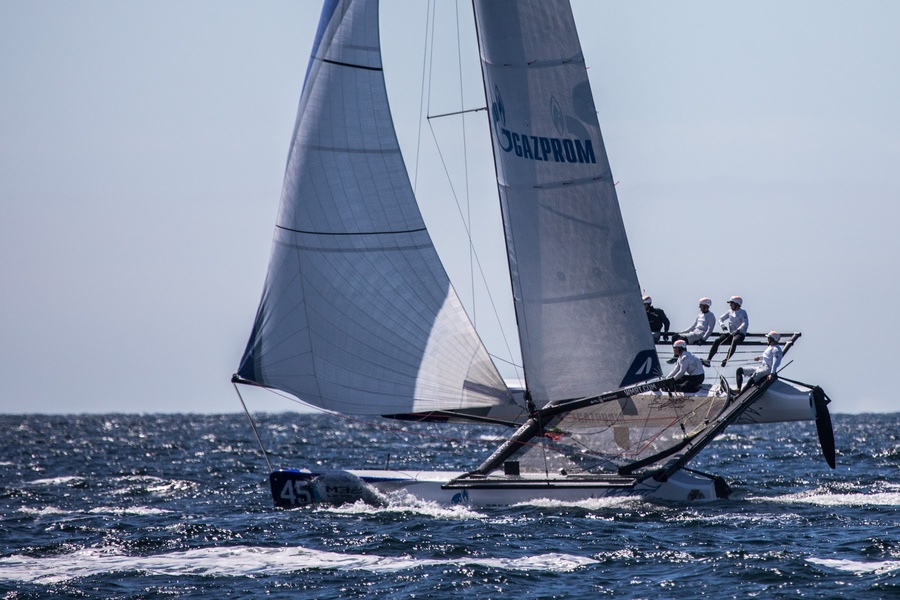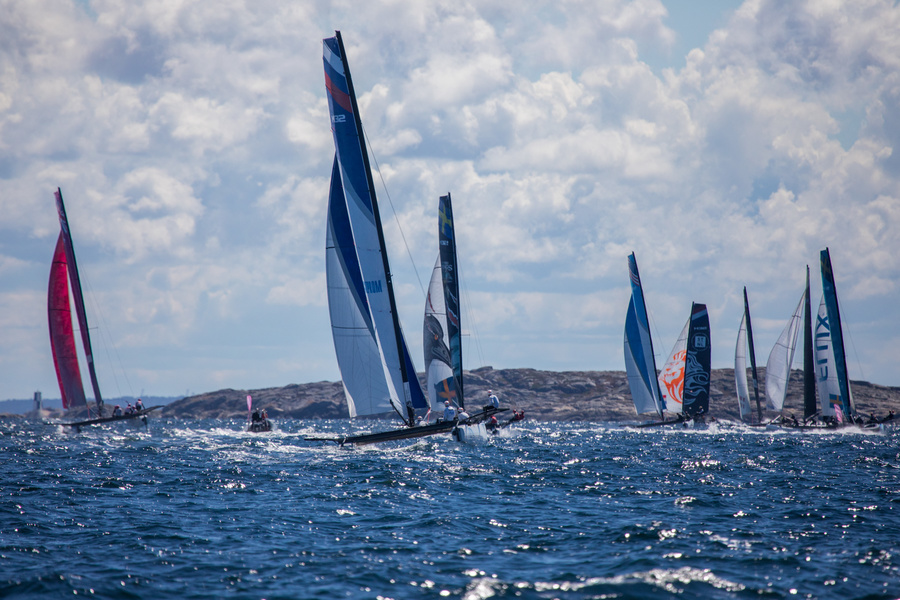 «On the whole, the crew worked well and we have some speed on the course, especially on the sharp courses - said the helmsman of Gazprom Team Russia, Viktor Serezhkin - Unfortunately, false starts made the results worse, but there are still three days of racing ahead and, I am sure, we will move up significantly in the standings».
The World Championship in Marstrand for Gazprom Team Russia is an opportunity to practice with the strongest teams before the Match Cup Russia - stage of World Match Racing Tour, which will be held in St. Petersburg, Russia, on August 1-6.
We remind you that Gazprom Team Russia will compete with a full Russian squad.