Italian Ferretti Group has launched the first hull of the new Ferretti 920.
The Ferretti 920 is a 28.49m flybridge motor maxi yacht. The hull and superstructure of this gliding yacht are made of GRP. Built in collaboration with Zuccon International, Ferretti 920 will make her debut at the Cannes Yachting Festival. The yacht complies with the RINA classification.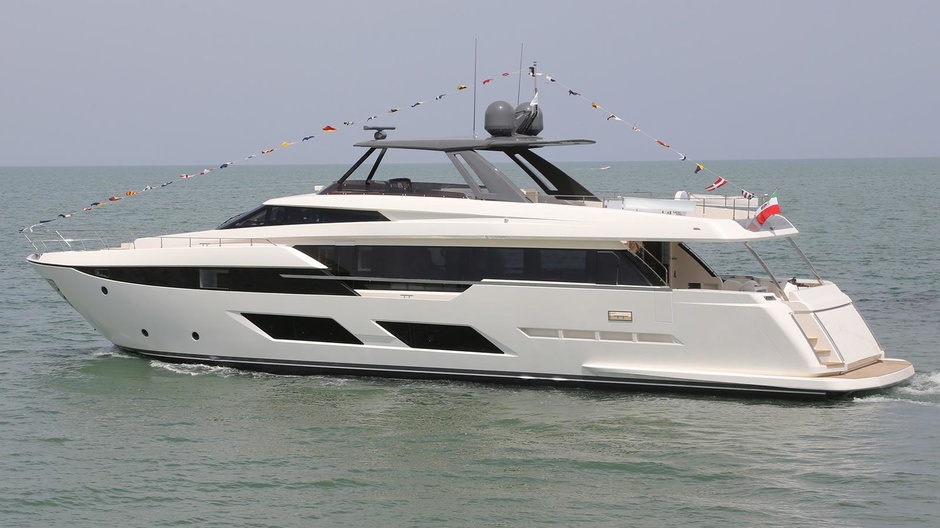 The main feature of her exterior is the raised bow, which has allowed for the extension of the master suite located on the main deck, giving the yacht a more imposing and aggressive look.
The forward open-air lounge area of the Ferretti 920 - with removable sunshades, two sofas and a coffee table - is the largest in this length of yacht.
The aft swim platform is equipped with a floodable hatch that facilitates launching the tender and creates a beach club area when the boat is in the water.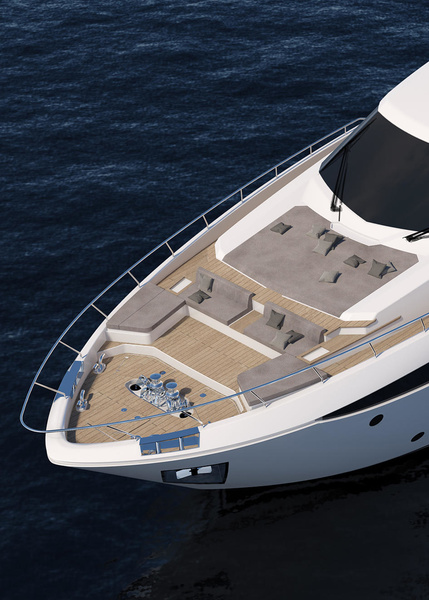 Two cockpit layouts are available, with a lounge chair or a sofa in this area. All furniture on the cockpit, which is available with different bimini options from blinds to tinted glass, is freestanding.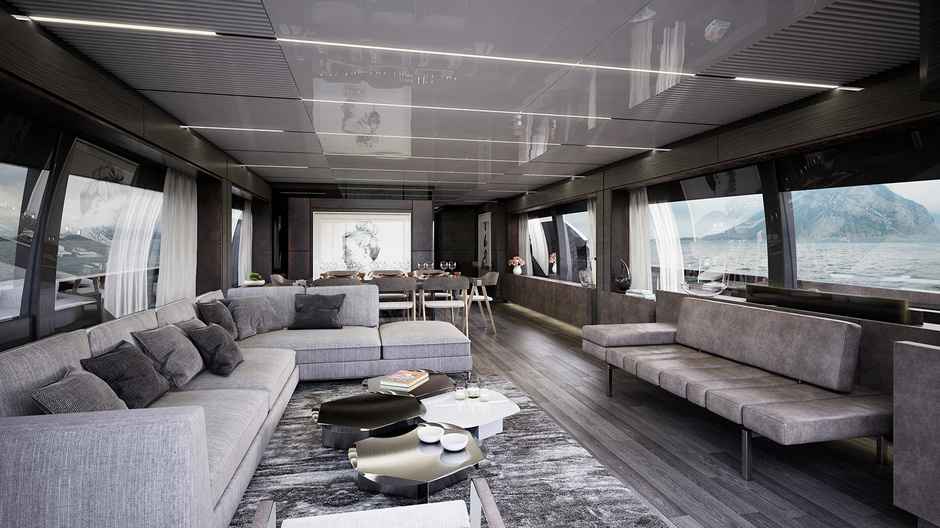 The interiors are reminiscent of the recently released 850 series. Recessed ceiling lights and panoramic windows create the feeling of a floating penthouse inside.
The yacht accommodates 8-10 passengers with two lower deck layouts. Crew cabins accommodate up to 5 people.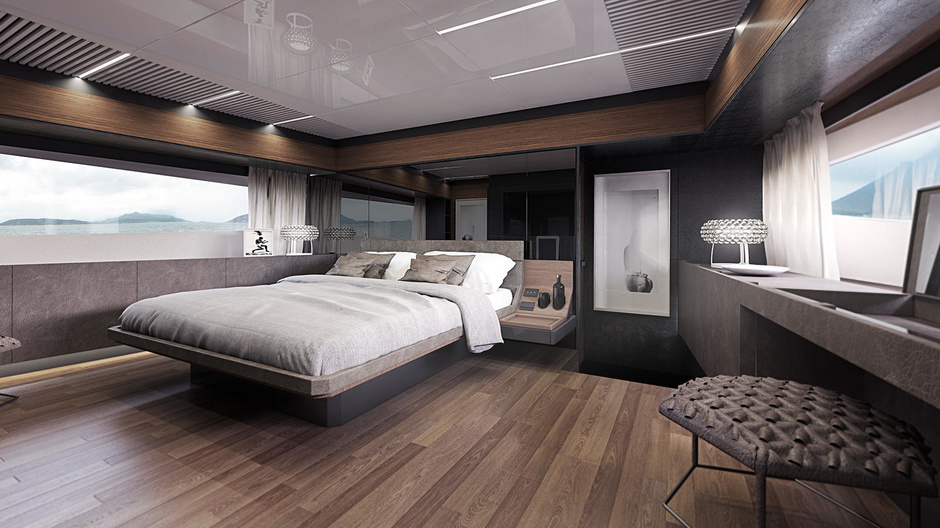 Ferretti 920 is equipped with a pair of MTU diesels. In the top version with 2435 hp each, the boat can reach 30 knots. Zero speed fin stabilizers or the Seakeeper stabilization system are optional.
Two more Ferretti 920 hulls are under construction. One of them will go to a customer in the USA. It will be shown at the Yacht Miami Beach Boat Show in 2018. The third Ferretti 920 is destined for an Asian client. Her launch will coincide with Ferretti's 200th anniversary celebrations.