The most prestigious sailing regatta will be run on 75ft monohulls, has been confirmed by Grant Dalton, director of Emirates Team New Zealand. Renders for the new AC75 class will be released on November 30 and rules will be drawn up by March 31, 2018.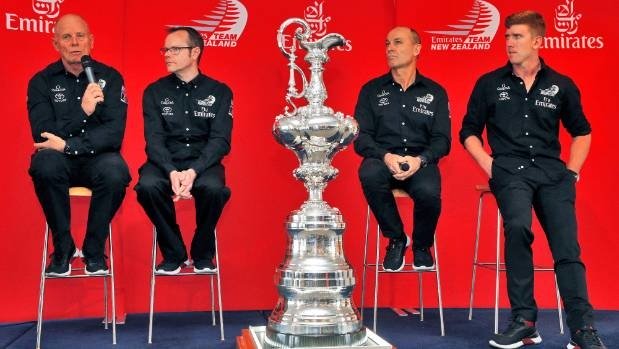 There will be 10-12 people per team. 20% of the participating teams must be nationals of the country whose flag is being raced and the rest must spend at least 380 days in their team's country from 1 September 2018 to 1 September 2020.
The 36th America's Cup «» will be held in 2021. In 2019 and 2020, a series of preliminary regattas will be held in different cities around the world for contenders on AC75 class yachts. The series, called the Prada Cup, will culminate in the Christmas Regatta in December 2020. Emirates Team New Zealand Cup defenders will not be participating in the Prada Cup.
«As you might guess from the name of the series, the title sponsor of the 36th America's Cup» and all the competitions that comprise it, is Milan-based fashion house Prada.
It will be finalized by August 30, where the «America's Cup will be held». The New Zealanders dream of having the regatta hosted by their hometown of Auckland, but no final agreement has yet been reached here.
«The only reason we entered the America's Cup was to bring the regatta here, we're absolutely unanimous on that point, but we haven't reached an agreement yet»," Dalton said.
He noted that in his view, only a natural disaster or something similar could be a good enough reason to move the regatta elsewhere. If such a reason should arise, the alternate venue would be Italy, the ETNZ CEO said.
Each America's Cup team «» is allowed to build two boats whose hulls must be laminated in that team's country. The first boat is not allowed to be launched until March 31, 2019, the second can be launched after February 1, 2020.
According to Patrizio Bertelli, head of the Italian team Luna Rossa, the Cup contender involved in the development of these rules, «the original Cup values are restored».
In particular, any testing of two boats is forbidden except for Defender during the Prada Cup series of races, in which Defender will not participate anyway.
The full text of the protocol can be readhere .