World-renowned Italian fashion house Prada will contribute $108 million to Luna Rossa' s syndicate participation in the 36th America's Cup «». The sponsorship fee will be transferred in four annual installments until the start of the race in 2021.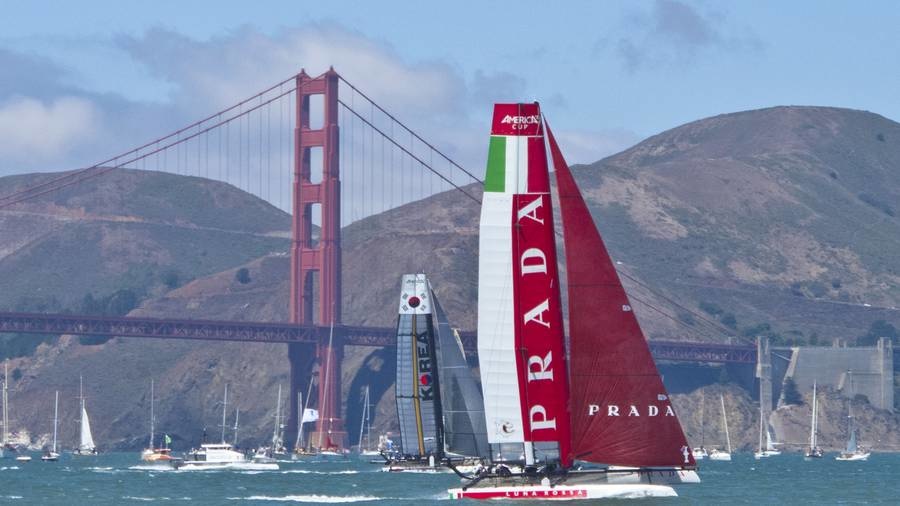 This amount shall cover the costs of the Italian team for boat production, preparation and participation of the team in the qualifying and final races, including transportation costs for travel between venues.
«In calculating the sponsorship fee the company took into account many factors, including the size of the competition fee and the expected amount of press coverage, which will attract the attention of the world», - commented the representative of Prada.
Recall that the last time the company has allocated for the support of his beloved team € 50 million.
Do not forget that the famous fashion brand is also the title sponsor of the next edition of the legendary race, replacing his French rival - Louis Vuitton, for many years held this position.
Presumably funding the Cup itself and the series of qualifying races will cost Prada an additional more than $150 million.
The history of the America's Cup has been littered with myths of exorbitant spending. Rumor has it that Oracle Team USA owner Larry Ellison spent over $300 million to successfully defend the trophy in 2013 in San Francisco.
According to the Land Rover BAR team, it cost $100 million to race in Bermuda last year and current holders «Auld Mug» Team New Zealand said they spent £120 million on the campaign.
The economics of the competition don't stop there - the host city is also investing huge amounts of money in preparations for the event. For example, before the 35th America's Cup «» Bermuda's authorities were preparing $77 million to pay the fee to the organizing committee, build the necessary infrastructure, cover transport and other costs.