Dutch shipyard Icon Yachts has started construction of a new floating dock next to its Harlinger facility. The shipbuilder's need for this has arisen due to a strong growth in refit orders. The new facility will enable the yard to handle more ships simultaneously as well as take on larger boats for refits.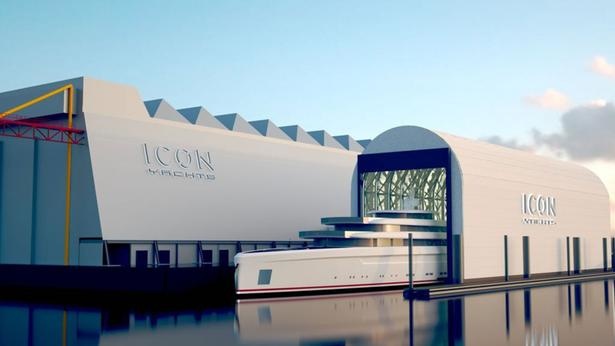 The floating dock will be 130 metres long, 30 metres wide and capable of taking boats with a mast height up to 28 metres. Its construction began earlier this month and is due to be completed by the end of the year.
The new facility is designed to increase the yard's capacity by almost 100%.
Icon Yachts has been growing rapidly in recent years, hiring 25 new employees and currently working on projects totalling more than 300 metres.
The Dutch shipyard has been repairing and maintaining boats built in northern European yards for more than 10 years. Its award-winning yard, located 2.5 kilometres from Amsterdam, has direct access to the North Sea and is equipped with a helipad. The company already has a large 150-metre dry dock capable of accommodating four 70-metre vessels or six 50-metre vessels simultaneously.
Icon Yachts has recently carried out refits such as the 82m Secret by Abeking and Rasmussen, the 67m Lurssen Global and the 62m Feadship Virginian.