Renowned yacht designer Espen Øino has unveileda 65-metre hydrogen fuel cell Explorerconcept at the Monaco Yacht Show. The hull lines of the Waterecho have been developed for Viareggio Superyachts. This shipyard has recently focused on the development of green technologies in the superyacht sector. For the Waterecho project the yard teamed up with Siemens, developer of hydrogen fuel cell power and propulsion systems for commercial ships.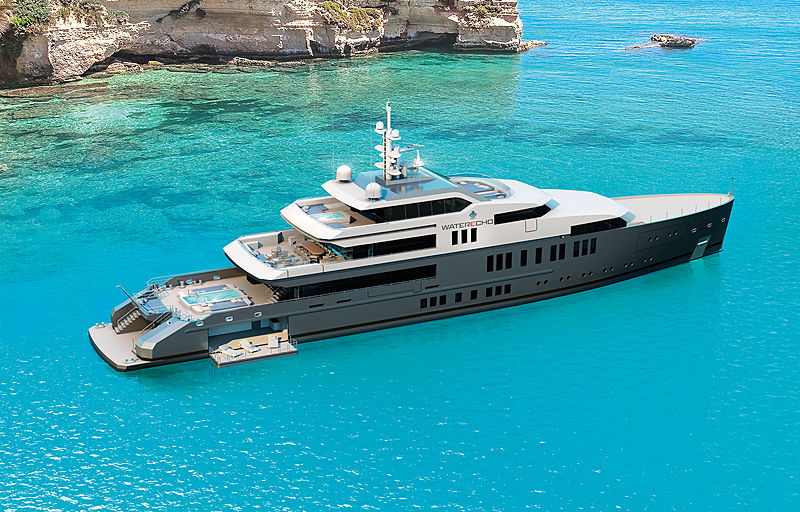 The main target was to prove the viability of this technology for the superyacht market.
Waterecho will be certified by Lloyd's Register to prove the safety of the hydrogen-powered propulsion system.

The Waterecho will be equipped with the latest electric generators and the latest version of an exhaust gas cleaning system which will be fitted not only to the main engines but also to the generators. The Waterecho is expected to have a top speed of 16 knots and a maximum range of 5,000 miles at 12 knots.
The 12 passengers will be able to be accommodated in six comfortable cabins. The owner's stateroom on the main deck has an impressive four metre ceiling height, and guests will also enjoy the 100 sqm saloon, which is large and well-glazed on three sides, or one of the two swimming pools. m., or in one of the two pools on the main deck and sundeck, or in the beach club with folding balconies on both sides.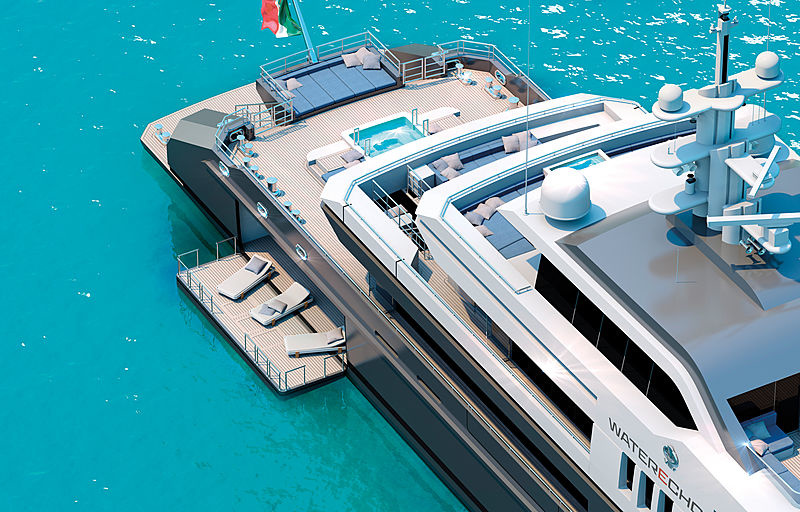 The Waterecho tender garage is designed to house a limo tender and a rescue boat and has side doors on both sides of the hull, allowing for an additional storage shed aft, which could be used to extend the beach club if the owner so wishes.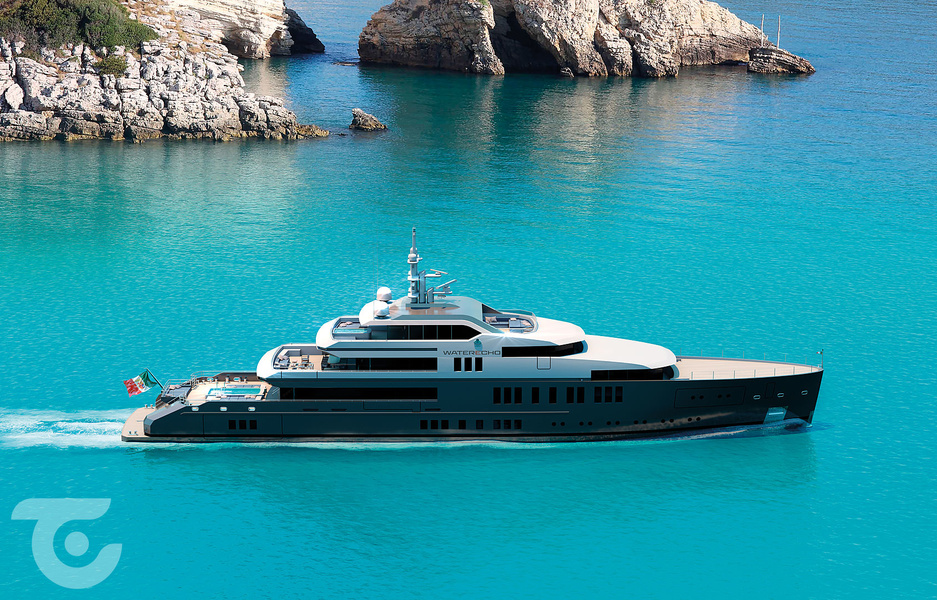 Hydrogen-powered superyacht designs have been popping up more frequently lately. In June, designer Andy Waugh unveiled a175-metre concept superyacht with engines borrowed from Norwegian ferries.