Around 01:45 UTC on the night of 15-16 November, British skipper Alex Thomson hit reefs about 50 nautical miles from the finish line of the Route du Rhum race north of Guadeloupe. The yachtsman was not injured, which cannot be said for his IMOCA Hugo BOSS.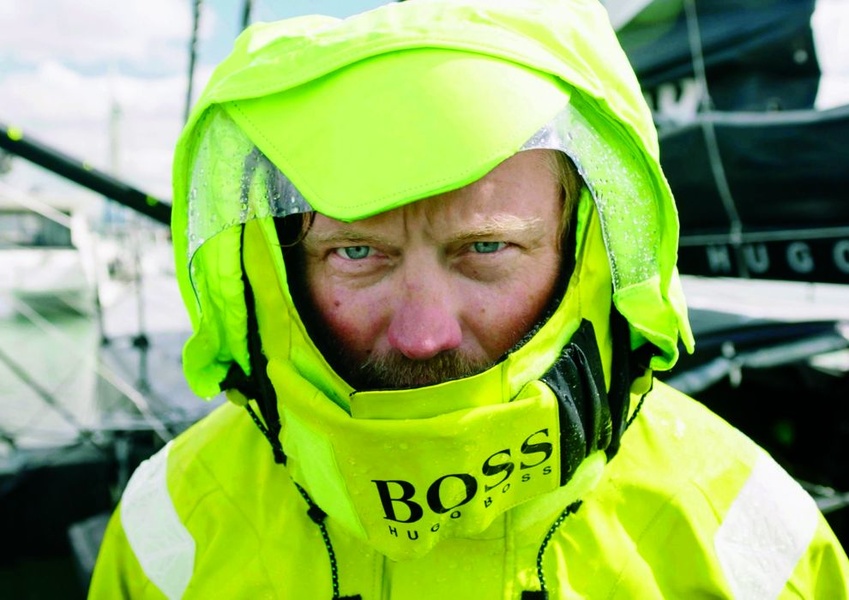 The crash box installed for such cases in the bow worked, mitigating the impact, but the boat is now getting water in this area. Fortunately the fore bulkhead has so far held it back. IMOCA's bowsprit and her starboard foil are also damaged. Thomson is confident that the collision did not go unscathed for the keel and adjacent hull area either. And all of this is just what could be seen in the darkness for sure. It was about 10 p.m. local time.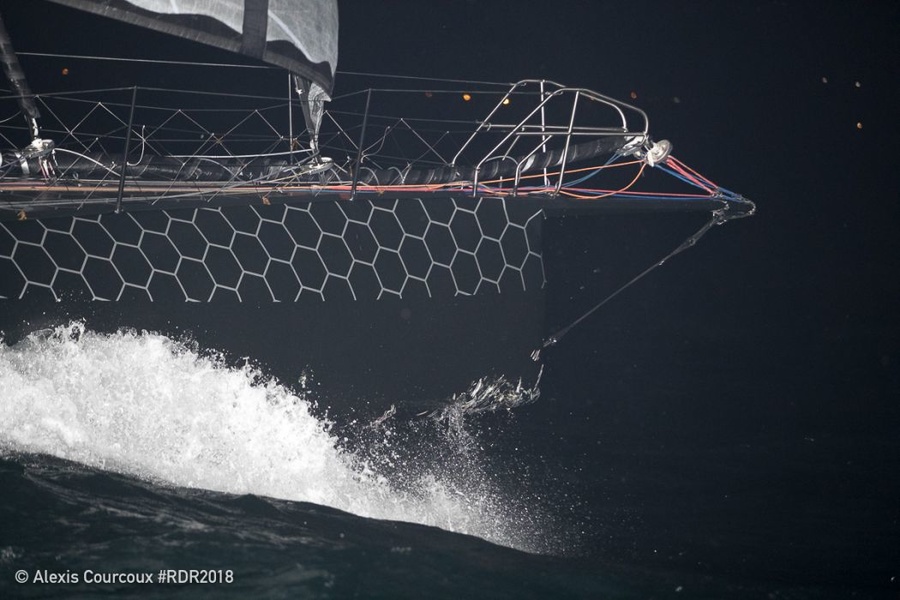 Nevertheless, Thomson was determined to make it to the finish line and was already gradually approaching it at a speed of 5-7 knots. At the time of writing, he still had 28.3 nautical miles to go. The yachtsman is accompanied by a support boat from the race organizers just in case. In any case, even before the start of the race it was known that the Route du Rhum would be the last competition for this Thomson IMOCA. He is already developing a solar-powered boat to compete in the Vendée Globe in 2020-2021.
In the current race, Thomson remains the race leader in his class, and HUGO BOSS retains the fastest IMOCA status that the sailor is so proud of. Closest pursuer, Frenchman Paul Meilhat remains 178.8 nautical miles behind.
But will Thomson get the prize for first place in his echelon? The fact is that the International Competition Jury is planning to send a protest concerning Thomson's use of the engine during the overnight incident.
Apparently he simply couldn't get the boat off the rocks without it, but technically the rules of the regatta forbid the use of an engine by its participants. The jury must decide whether to add a penalty time to the sailor and, if so, how much.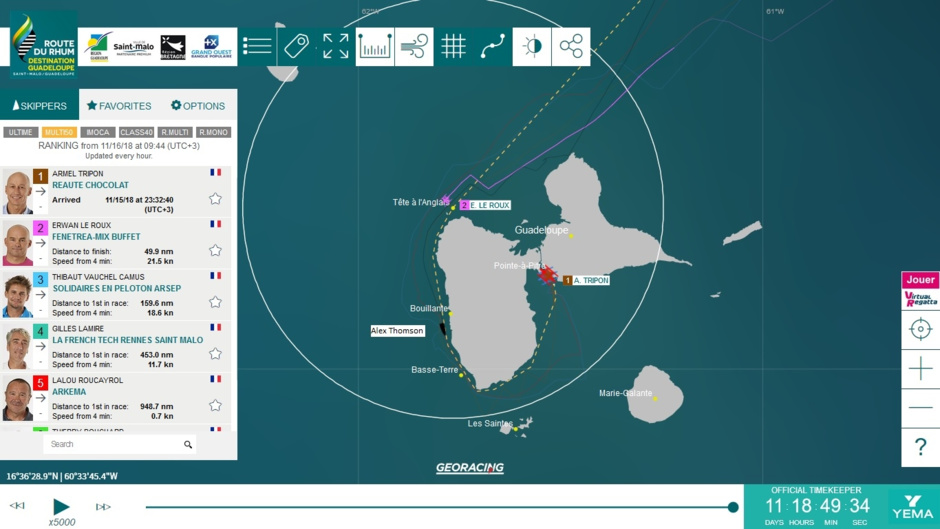 Thomson will finish either fourth or fifth overall on the Route du Rhum. He will be approximately 20 nautical miles behind with the MULTI50's Erwan Le Roux, who may yet be able to keep up with the Frenchman at 20 knots. The day before, about 4 hours before Thomson ran aground, Armel Tripon finished third at 21:32 UTC.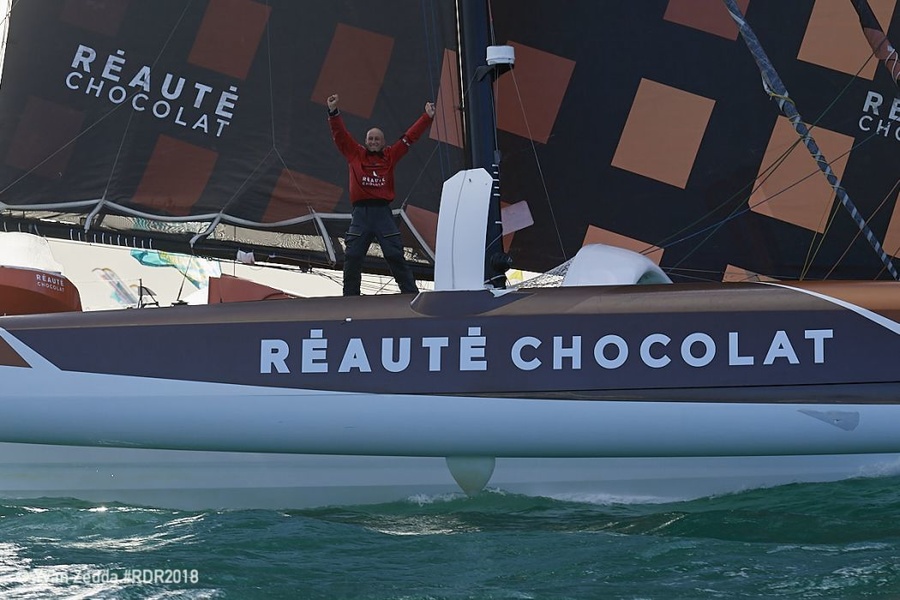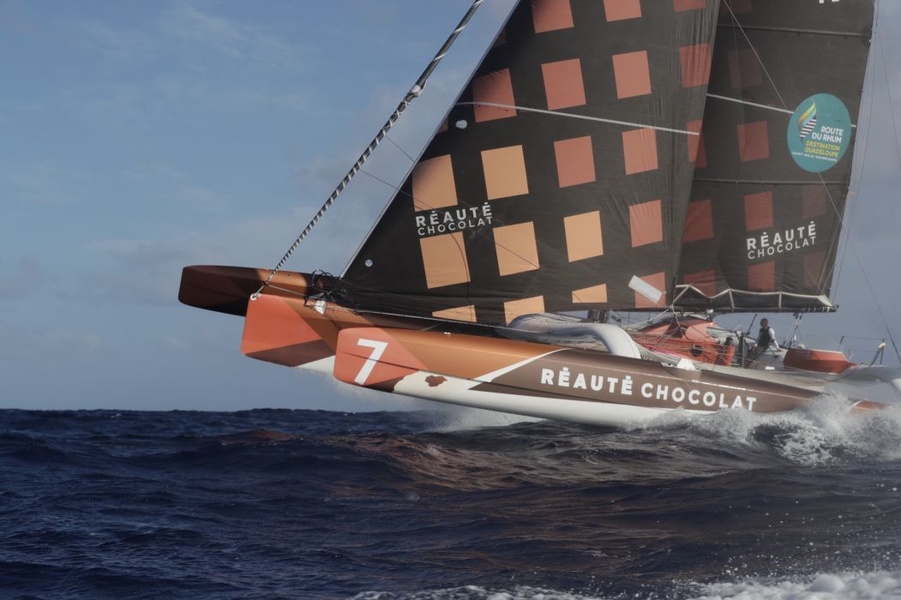 Tripon was also the winner of the MULTI50 class. His trimaran Réauté Chocolat made the trip from Saint-Malo to Guadeloupein 11 days, 7 hours, 32 minutes and 40 seconds. Trypont failed to break the speed record for his echelon, which was set by Le Roux in 2014. His current result was 2 hours and 19 minutes longer than that of his compatriot.