The Route du Rhum jury has decided to fine Briton Alex Thomson for engine use for 24 hours in accordance with the race rules. The IMOCA echelon leader ran into the reefs north of Guadeloupe just 50 nautical miles from the finish line on the evening of 16 November and turned on his engine to get the boat aground. The wristwatch, which was designed to strike the wearer with a faint jolt of current when the alarm went off, failed Thomson.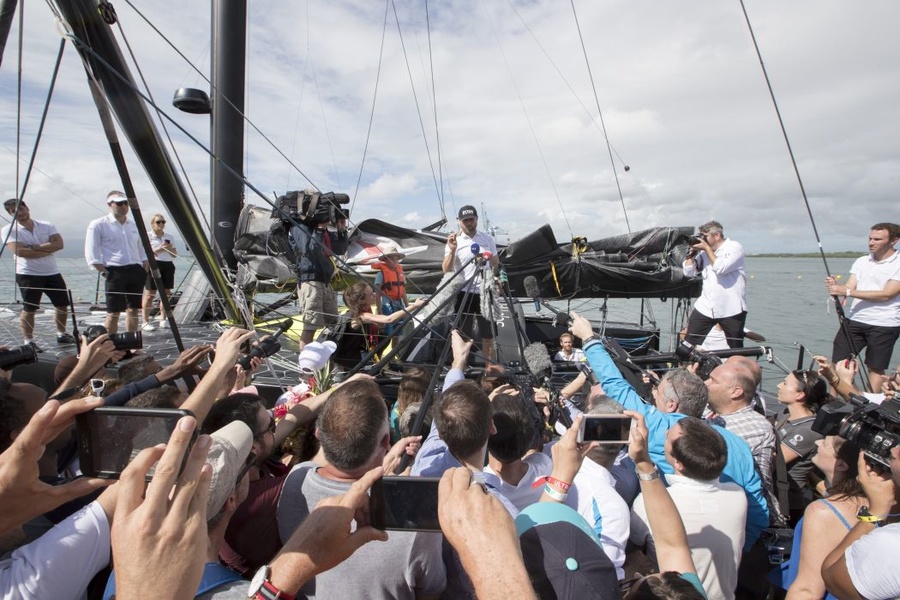 «I overslept. Didn't hear it. When I woke up, the boat was strange. Came up on deck and saw the Guadalupe, even though I didn't know it was the Guadalupe. I couldn't figure out what it was until I looked at the chartplotter and saw that I was on Guadeloupe. Arrived!» - said Thomson.
As a memento of the event, the sailor will be left with a chunk of rock that pierced the hull of his Hugo Boss and stayed inside. Had the jury not added extra time to Thomson as a penalty, his official result on the Route du Rhum would have been 11 days, 23 hours, 10 minutes and 58 seconds.

As the Route du Rhum experts point out, the race rules will need to be clarified in the future, as they now allow for pit stops during which engine use is allowed.
However, even after penalty time, Thomson found himself in the top three in his class. First place was de jure taken by Frenchman PaulMeilhat, whom Thomson sincerely wished he had won. The journey from Saint-Malo (Brittany, France) to Guadeloupe took him 12 days, 11 hours and 23 minutes.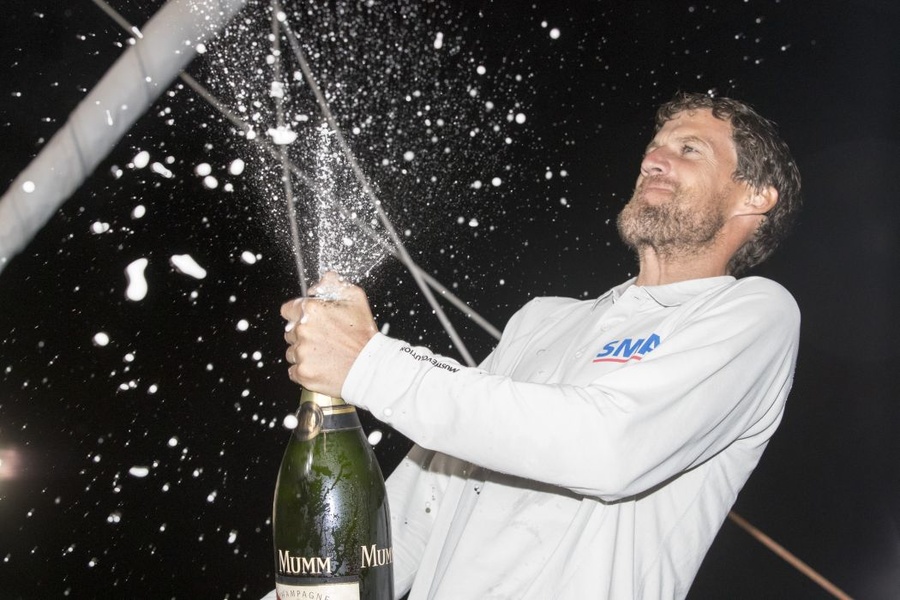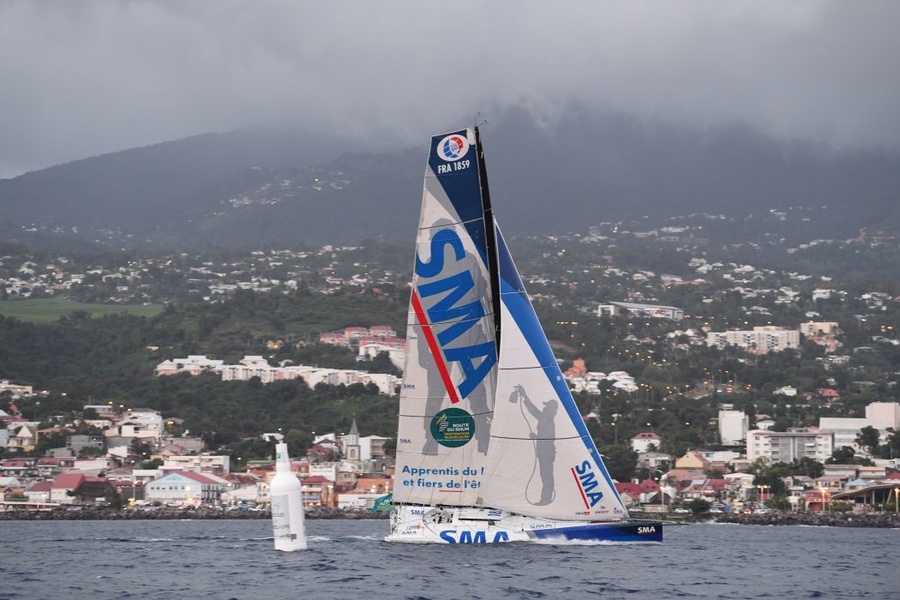 «I hope Paul wins. You know, he's really performed well during the race. He goes on the boat without foils. He should be a winner»," Tosmon said while talking to the press while waiting for his opponents to arrive.
This is the biggest win of Meilat's career and will likely help him find a sponsor for the Vendee Globe round-the-world race in 2020.
Second place in the IMOCA echelon goes to YannEliès. His time is 12 days, 13 hours, 38 minutes and 30 seconds. And Vincent Riou ( Vincent Riou) «was 21 minutes and 30 seconds late» and couldn't get third even with Thomson's penalty.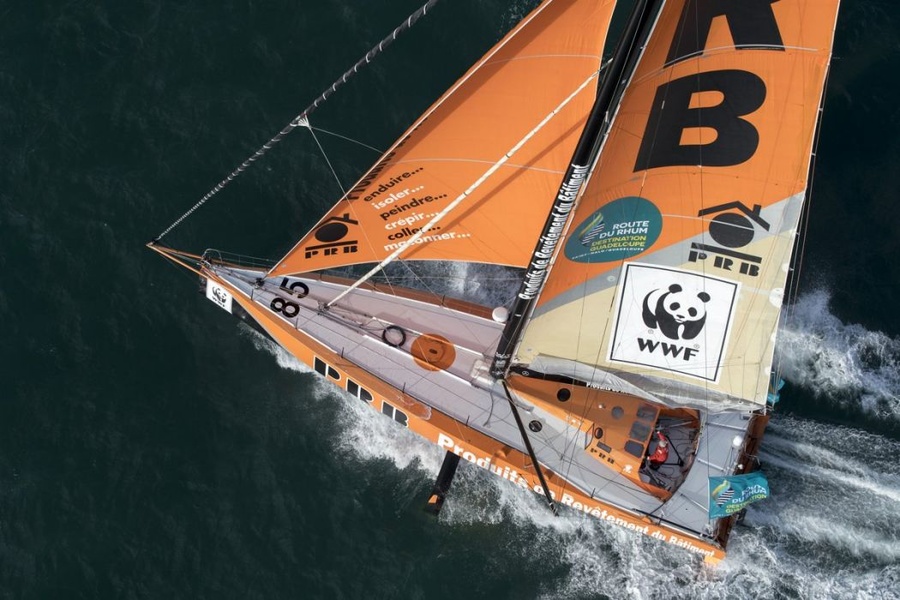 «This race was a disaster for me. Because of the constant problems, I didn't go intuitively as I usually do, but continuously struggled with the circumstances. I don't regret anything, because I finished. But that's not the result I was going for»," said Riu.
Thomson considers himself unworthy of the Route du Rhum title. He says he has disqualified himself since the incident.
«It is a shame for me and my team to be in the position we are in. The jury has imposed a 24-hour penalty, which means I won't win the race. How do I feel? I think it's very fair, because hardly anyone should be a winner after crashing into Guadeloupe»," Thomson said to spontaneous applause from the audience.
The Route du Rhum was for Thomson the continuation of a string of failures that have consistently haunted him in racing throughout his 20-year career. In all those years, he has never managed to take first place.
«All I can do is live and learn. The road of life is thorny. You have to try and stay resilient, you have to learn, you have to get better. Absolutely, I wanted to win this race. But my goal is to win the Vendée Globe. And I think in this race I showed that I can do that.»," concluded Thomson.