Zero mileage boat for sale
Sunseeker 74 Sport Yacht (2020)
22.82 m
Zero mileage
Great Britain, Poole
Продавец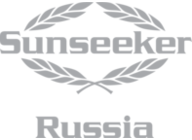 Description
The look and character of the Sunseeker 74 Sport Yacht can be described in a few words: dynamic and open to change. The recognizable image is created by the organic combination of aggressive sporty exterior and interior, excellent handling and filigree work on every detail. Like other flybridge yachts, she is versatile, enjoying speeds of up to 38 knots, relaxing with family or friends in one of the spacious recreation areas.
The 74 Sport Yacht is a synergy of the vibrant character of the Predator 74 and the relaxed interior with a spacious dining area, wet bar and «beachfront» sunbathing area fore and aft. Depending on your preference, the configuration can be a three or four-cabin layout. The cabin space is shaded by a deck. Thanks to the hydraulically-operated hinged doors, the interior living space can be combined with the exterior. Two prestigious MAN V12 engines with 1550 or 1900 hp each, depending on configuration, ensure that the dynamics are not compromised.
The Sunseeker 74 Sport Yacht is priced at £2,265,000 (ex-works). The price of the yacht is specified in the base configuration without taking into account additional options.
Get the full list of possible accessories for this model by contacting the official distributor of Sunseeker in Russia.
Specifications
Cabins & Passenger Capacity
Engines & Performance
other 2 x MAN 1550 hps, дизель
Our partners are ready to buy your yacht right now anywhere in the world
We have partners that are ready to buy your yacht right now anywhere in the world for money. Leave a request and get an estimate price.
Zero mileage boat for sale
Sunseeker 74 Sport Yacht (2020)
22.82 m
Zero mileage
Great Britain, Poole
Price
£2,265,000
€2,600,033.91
$2,833,514.16
European VAT not paid
Selling Broker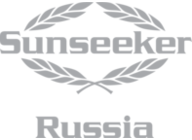 +7 ••• ••• •• ••
Show phone
Request a call