New boat for sale
New
Andante BoE 26 (2023)
Продавец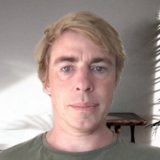 Description
The BoE 26
*Introducing an all-new Norwegian-built fast compact cruiser.*
*Fast*
Sporting performance characteristics of modern ocean racers.
*Comfortable*
Unparalleled space and comfort - only found in much bigger boats.
*Safe*
An aluminium hull provides safety for you and for the environment.
-------------------------
**The first 10 boats**
We start building the BoE 26 this autumn (2023), and aim to deliver at least 10 boats by years end. Discover what makes this such a unique boat, and see how you can reserve a slot for one of the first 10 boats.
Go to our website to be informed 48 hours before the queue opens.
-------------------------
PERFORMANCE
We want a boat that's fun to sail.
And it should be fast!
So we look to the racing circuits.
The hull is shaped like a scow; wide and flat; with hard chines lead full width all the way forwards; and a unique bow.

A deep, high-aspect keel, in combination with the width of the hull lets us carry a lot of sail - 50m2 upwind, and an additional 70m2 downwind!

COMFORT
We want to enjoy sailing both summer and winter.
And we want to relax, be comfortable, and have fun!
- A spacious kitchen with lots of counter top.
- Two full-size beds.
- Bathroom with separate shower.
- Plenty of seating and panoramic windows.
- A large, completely flat foredeck, for sunbathing and play.
- A deep cockpit and hard dodger for shelter.
SAFETY
Aluminium.
From deep in the Norwegian mountains.
Forged to be extremely durable and long-lasting.
Expeditions to the poles and remote regions prefer aluminium boats, as they resist damage from ice and rocks better than almost any other material.

It is light. It is hard. It is durable.
It will help keep you safe.
Aluminium can be used and reused without limit, and requires no toxic materials when extracting from the mountains or shaping into a boat.

And when the boat has had a good long life - perhaps 50 years or more - then 100% of the aluminium can be melted down and reused.

This is good news both for the environment and for the people building the boats.

Also:
Rudder and engine through-hulls are isolated behind a watertight bulkhead.
And of course a watertight bulkhead behind the bow.
The swing keel also brings additional safety to you and to the boat.

And the front deck is wide and completely flush, and well secured, making handling sails or just lounging safer and easier.

FEATURES

The dodger is built with hardened glass and aluminium.
It provides great shelter when in the cockpit, while allowing clear sight through.
And it admits lots of light into the interior of the boat, as well as providing easy entrance through a large sliding door.
The keel swings up. When lowered, it reaches 1.9m deep, and when raised only 0.8m. You get high performance when sailing, yet easy access to shallows and the ability to let the boat "dry out" standing one keel and rudders.
And should you run aground, the swing keel reduces the likelihood of damage and lets you see yourself easily.
The electric pod engine is directly connected to the propeller and turns together with the rudders, making maneuvering much easier.

The batteries, which also provide power to the boat's interior, charge via re-gen when sailing, via shore power, or via a generator.

A removable gasoline generator is provided - strong enough to cruise long-range and recharge the batteries.

THE BOAT
LOA: 7.9 m
width: 3.4 m
draft: 0.8 - 1.9 m
air draft: 13 m
sail area: 50 - 120 m2
displacement: 2000 kg
THE OFFER
**1.79 mill NOK incl. MVA "ready to sail"!**
~ 143.000 EUR + VAT
This is our guaranteed *max price*.
If we can build it for less, you will get it for less!
*The offer includes:*
- Hull made of high-quality Norwegian aluminium with high-aspect swing keel and dual rudders.
- Aluminium mast (11m) and boom, and retractable bowsprit (2 m).
- 3 sails: Main (32m2), genoa (18m2), gennaker (70 m2).
- Electric pod engine (8 kW) with re-gen and battery bank.
- Electric generator - removable, gasoline-fueled.
- Standard electronic navigation package.
- Auto-pilot.
- Bow anchor with chain, stern anchor with chain and line, fenders, and docking lines.
- Air conditioning - cooling and heating.
- 2-burner induction stove top, oven and/or microwave.
- Fridge and freezer, large sink with hot and cold water.
- Toilet with electric pump and grinder.
- Separate shower!
- Freshwater 150 liters, black water 50 liters.
- Mobile internet access and wifi
Optional extras:
- Code zero and staysail.
- TV setup.
- Swim platform.
- Shipping worldwide!
THE QUEUE
10 slots are now open!
You pay 5000 NOK (~450 EUR) towards the total cost to secure one of the 10 first boats.
====================
Go to our website to be informed 48 hours before the queue opens.
====================
BUILD AND DELIVERY
As soon as the queue slots are filled, we will move on to the engineering phase. Then, in Q3-2023, we start building. We aim to complete at least 10 boats by year's end.
MORE
Go to our website. There you will find more information, pictures, etc.
And if you have any questions, don't hesitate to reach out.
----------------
Andante Marine:
https://www.andante.no
Specifications
Cabins & Passenger Capacity
Our partners are ready to buy your yacht right now anywhere in the world
We have partners that are ready to buy your yacht right now anywhere in the world for money. Leave a request and get an estimate price.
New boat for sale
Andante BoE 26 (2023)
Price
European VAT not paid
Selling Broker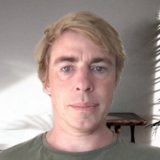 +47 ••• •• •••
Show phone
Request a call